Fighting back: Holly Attebury's cancer research studies began at UM-Flint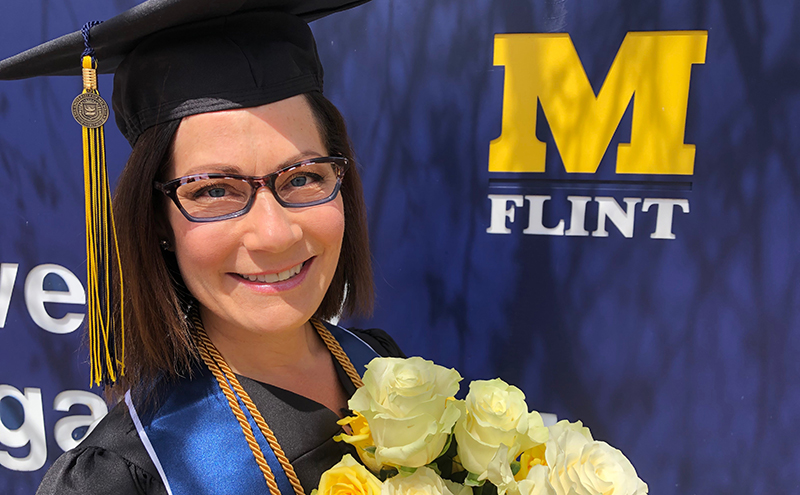 When Holly Attebury's father passed away from pancreatic cancer, she knew that she wanted to make a difference in researching treatments for the highly aggressive disease. Walking away from a successful career in advertising, Attebury enrolled in UM-Flint's B.S. in Molecular Biology and Biotechnology program in 2016.
Over the next four years, Attebury dedicated herself to academics, conducted research, and forged close connections with her professors and fellow students. And while she earned her second bachelor's degree in May 2020, that was just the start of her journey. Thanks to her hard work and the opportunities she found with UM-Flint, Attebury is currently a student in the Cancer Biology Ph.D. program at the University of Michigan Ann Arbor.
Despite now studying in one of the top cancer research programs in the country, Attebury wasn't sure she'd make it past her first semester at UM-Flint. Her fears were quickly dissuaded once she had a conversation with her instructor, Cynthia Holzer, however. After explaining that she wanted to become a pancreatic cancer researcher, Attebury said Cynthia began helping her right away.
"Without Professor Holzer taking me under her wing, I don't know if I would have had the confidence to keep going. I thought it was an intimidating experience being older than other students, but it turns out I was the only one concerned about that," Attebury said. "The student body at UM-Flint is so diverse and kind and generous…I have made lifelong friends studying here."
When Cynthia introduced Attebury to Dr. Joe Sucic, Attebury found the opportunity to study cancer as an undergraduate, as well as a figure of constant support; Attebury said, "I truly believe he will be my research mentor for life. In Dr. Sucic's lab, Attebury began investigating environmental factors that may trigger metastasis in breast cancer—an opportunity that made Attebury "nervous beyond belief" but nevertheless helped her confirm that she was on the right path. Using the experience she gained with Dr. Sucic, Attebury secured a volunteer position conducting pancreatic cancer research on the Ann Arbor campus before being accepted to her Ph.D. program.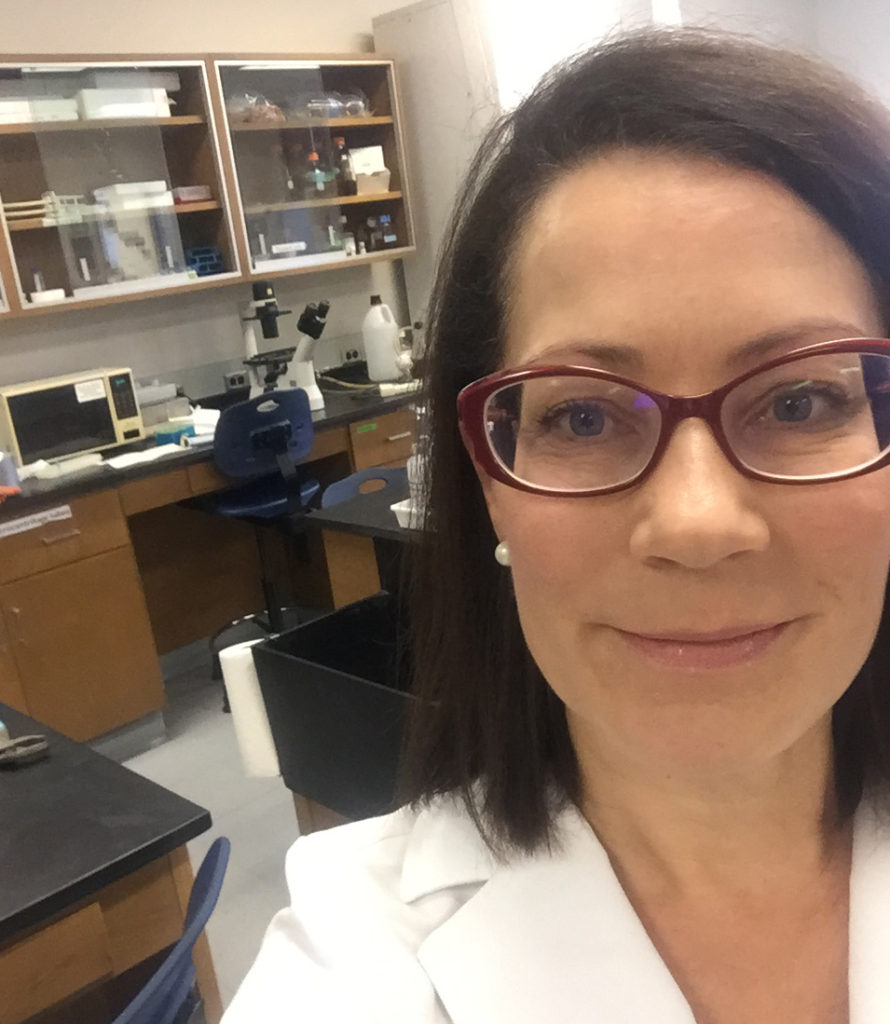 Before these research opportunities and becoming a Ph.D. student, Attebury chose UM-Flint because of how accessible campus was for non-traditional students—her first time on campus was meeting with her advisor on Christmas Eve (that was only time she could get off work). The combination of professional advising, meaningful research experiences, faculty mentorship created a winning combination for Attebury and other students like her interested in pursuing a passion at UM-Flint.
"As much as I put into each one of my courses, the professors gave me back that much and more. I cannot say enough about the instructors at UM-Flint," Attebury said. "My instructors were there for me. They were there to help me achieve my dream."
Logan McGrady
Logan McGrady is the marketing & digital communication manager for the Office of Marketing and Communication.