Sociology professor explores the impact of urban planning in new book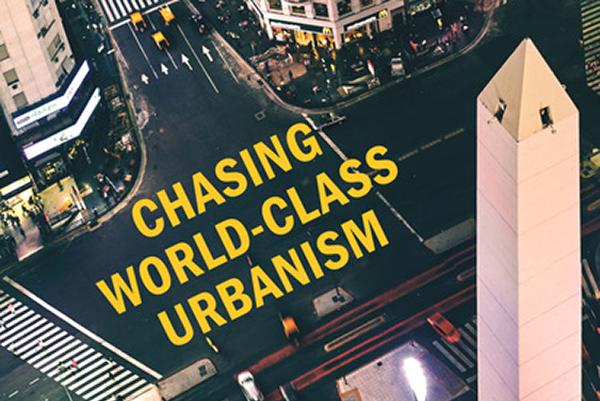 Jacob Lederman is interested in cities. As an assistant professor of sociology, Lederman's work focuses on the forces that shape urban areas, such as segregation, gentrification, and deindustrialization. Such expertise is highly relevant for a campus like UM-Flint—he has published articles on Flint's Master Plan and led experiential field trips focused on historical redlining in Detroit. Much of his research, however, focuses on a city more than 5,000 miles away from campus: Buenos Aires, Argentina.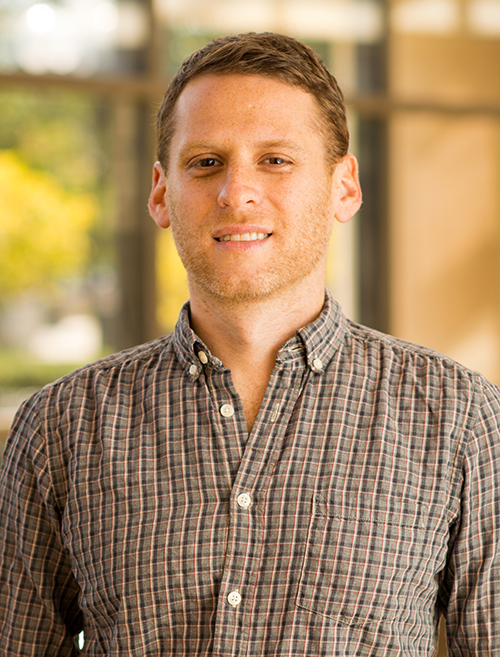 In his recently published book, Chasing World-Class Urbanism: Global Policy versus Everyday Survival in Buenos Aires, Lederman explores how the city's goal of becoming "world class" has created differing outcomes for its residents. While wealthy citizens and political leaders might value sustainable green spaces and designated creative districts, working-class residents and street vendors can find themselves marginalized in favor of more tourist-friendly alternatives.
Thanks to shared urban planning tools and policies, this reality of disparate outcomes is increasingly common across the globe. Lederman sees parallels between Buenos Aires and cities like Detroit.
"There has been an effort in cities such as Detroit to 'upscale downtown,' creating walkable streets with spaces geared toward high-end retail, leisure and entertainment. This not only physically removes residents from those areas, but it also symbolically makes the city center a space only for those who can partake in those activities."
Lederman's interest in the Argentinian city began as an undergraduate at New York University, where he took classes in Latin American literature. He taught English in Buenos Aires for a year after graduating, and while teaching English wasn't right for him, his experience with the city's politics and culture prompted him to earn a PhD in sociology and to begin his research.
Being fluent in Spanish also helped Lederman research Chasing World-Class Urbanism. He needed to make connections with everyday people, like the street vendors who have been impacted by urban planning decisions. The best way to do that was to be in the city and immerse himself in its culture.
"Gaining people's trust and being transparent is really important. When I first meet people, of course some of them wonder why a North American sociologist wants to talk with them," Lederman explains. "Part of that process was just being seen daily, talking with people on a consistent basis. Over time, they became more comfortable sharing their opinions."
Lederman, whose research on Buenos Aires began in 2012, relied on a wide set of skills to make this book possible. He utilized foreign language fluency, knowledge of government and culture, and social science research methods such as participant observation and statistical analysis to find unexpected insights into the complicated process of urban planning. According to College of Arts & Sciences Dean Susan Gano-Phillips, his eclectic approach and varied toolkit reflect the interdisciplinary education offered by UM-Flint.
"Dr. Lederman exemplifies the teacher-scholar model embraced by the College of Arts & Sciences. Not only does this scholarship demonstrate the advantages of learning across cultures and disciplines, he also incorporates these values in the classroom," explains Gano-Phillips. "Through his scholarship and teaching, Dr. Lederman is perfectly suited to help our students make connections between their local experience and complex global issues."
Logan McGrady
Logan McGrady is the marketing & digital communication manager for the Office of Marketing and Communication.