Explained: The people behind UM-Flint campus building names
You might start your day in French Hall, cross the river to the White Building, take a break in the Harding Mott University Center, and finish your assignments in the Thompson Library. But what is the story behind these buildings' full names?

UM-Flint was originally founded in 1956 as Flint College, and was housed on the Flint Junior College (now Mott Community College) campus. As the university grew in both enrollment and physical size over the following years, many amazing people made a lasting impact on the UM-Flint community. Several of those individuals are recognized by name in the buildings that now make up UM-Flint's physical campus.
Read on for a brief introduction to the people behind UM-Flint's building names.
French Hall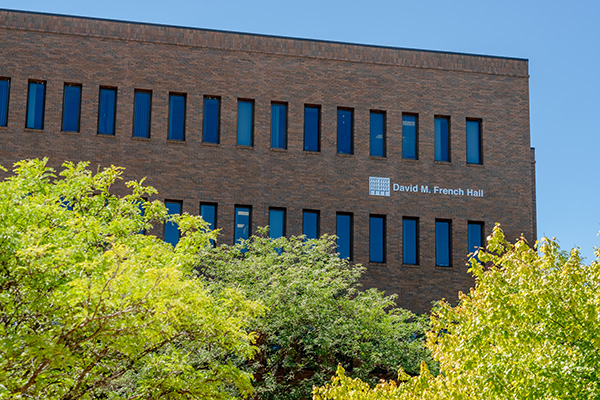 Fully the David M. French Hall, this campus mainstay is named for the first dean of Flint College.
As the leader of the Flint campus from 1956 to 1971, David M. French oversaw many firsts – he hired the founding faculty and led the college through its transition from a two-year senior institution to a four-year undergraduate school in 1965.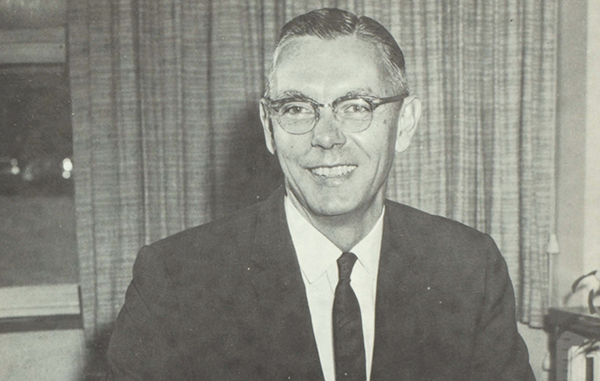 Murchie Science Building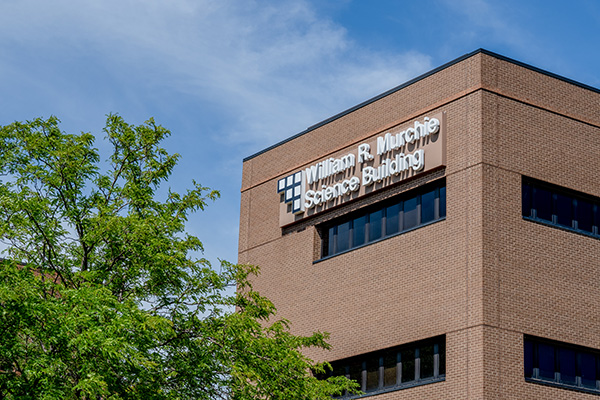 One of the founding faculty members hired by French was William R. Murchie. The Murchie Science Building is now the hub for STEM programs on campus.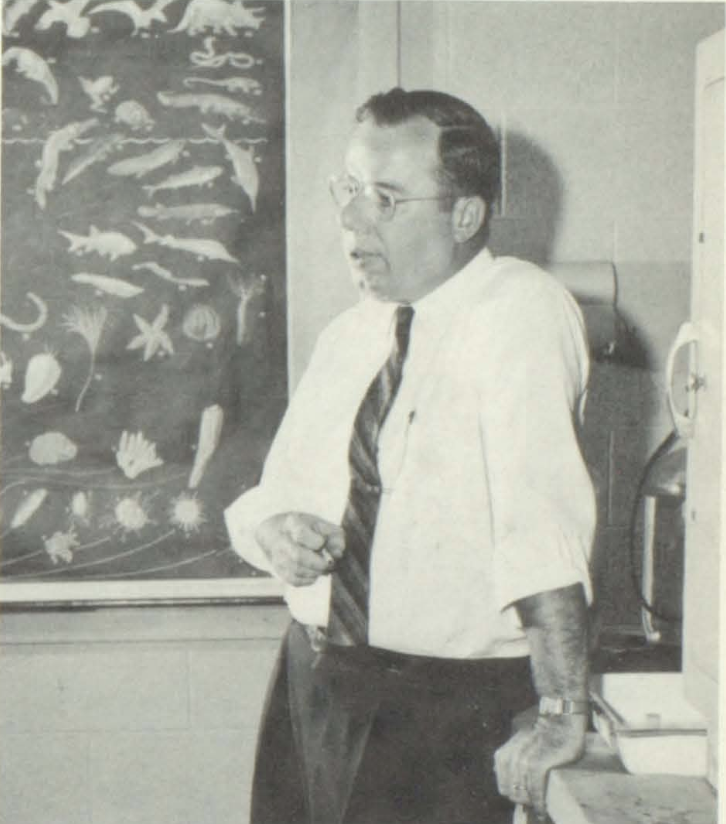 Murchie was first our Biology faculty member, having completed his PhD (his dissertation explored the earthworms of Michigan) at the University of Michigan-Ann Arbor shortly before coming to campus.
The 61,000 sq. ft. expansion to the Murchie Science Building opened in early 2021. The design and equipment in the Expansion greatly enhances STEM opportunities for students.
White Building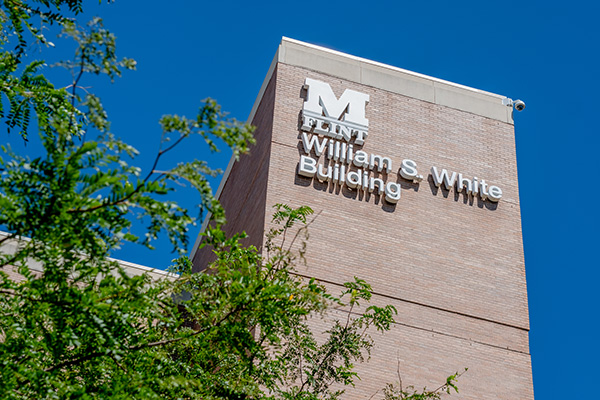 The William S. White Building is named for the longtime leader of the Charles Stewart Mott Foundation.
White grew the Mott Foundation from a largely local organization to an internationally recognized philanthropy with more than $3 billion in assets. He passed away in October 2019, leaving a lasting legacy both in Flint and around the world.
On campus, the White Building opened its doors in 2002, with many courses in health science and nursing (as well as communication and art), calling the building home.
University Center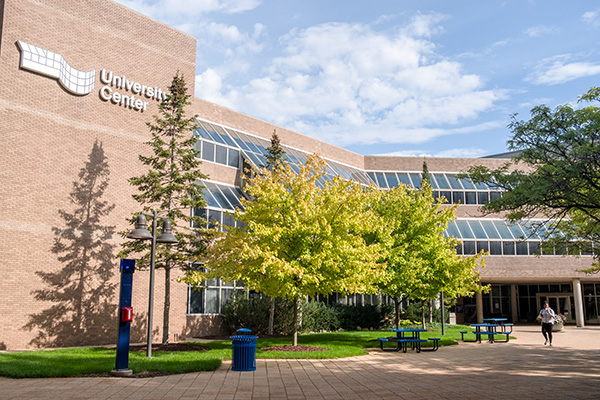 The full name of this campus building is the Harding Mott University Center. C.S. Harding Mott is the son of Charles Stewart Mott and helped build the Mott Foundation together with his father.
The Harding Mott University Center houses many support services and campus amenities.
Thompson Library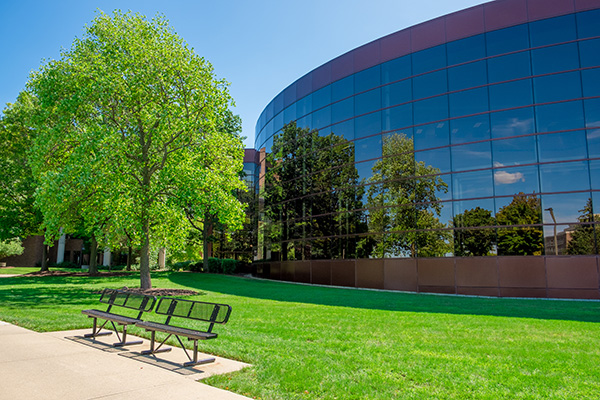 UM-Flint's library was originally located on the fifth-floor of French Hall. Thanks to philanthropist Frances Willson Thompson, campus has a beautiful dedicated library building that bears her name.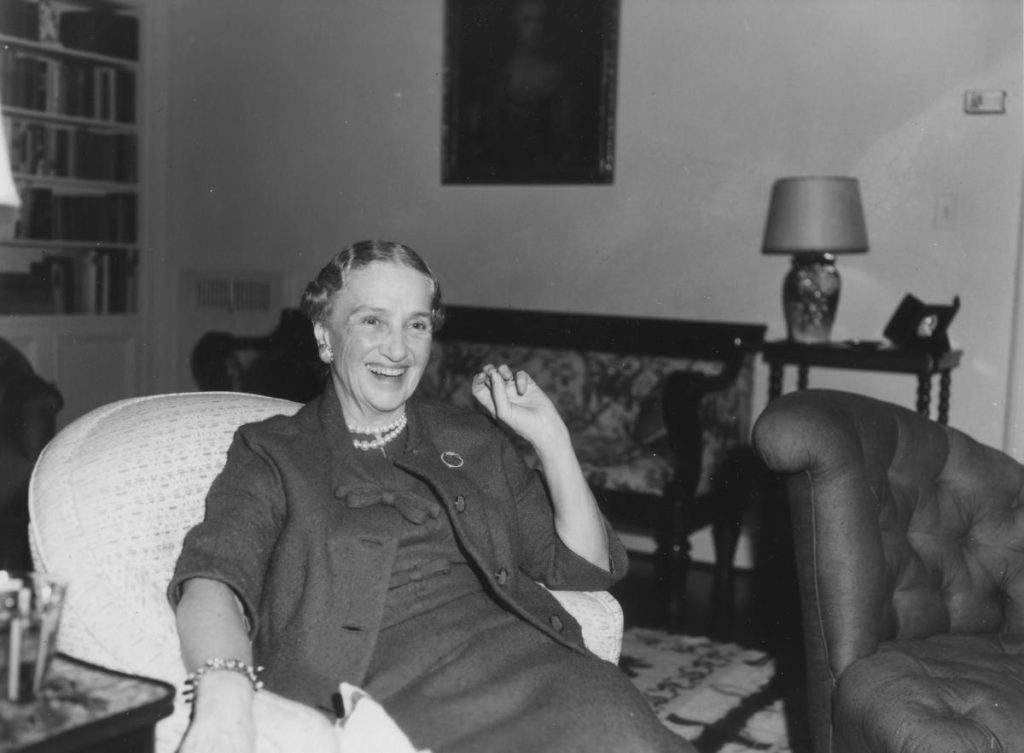 Her impact on UM-Flint extends beyond the library – she is also the benefactor of the Thompson Center for Teaching & Learning and the Critical Issues Forum.
Logan McGrady
Logan McGrady is the marketing & digital communication manager for the Office of Marketing and Communication.