UM-Flint creates Center on Aging to encourage multidisciplinary partnerships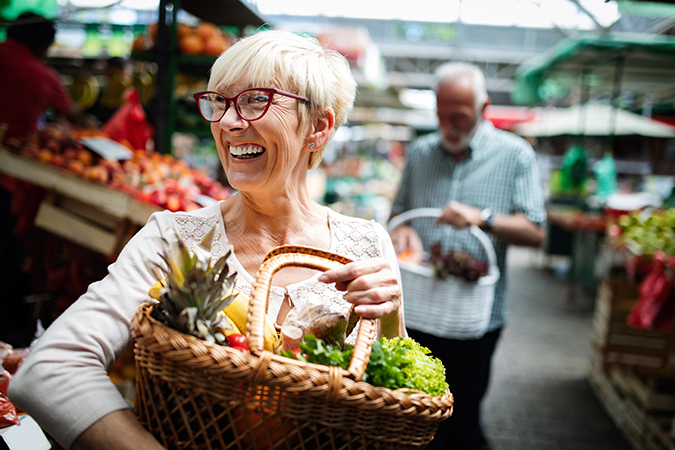 The University of Michigan-Flint has created a Center on Aging to support multidisciplinary approaches to understanding and resolving issues related to aging.
The center will help faculty and students fund current research and community outreach related to seniors and aging, and to connect researchers seeking new collaborations in this area. Activities will include seminars, conferences, professional development, and other training.
The services are for all schools and colleges within UM-Flint, as aging touches on all aspects of life, said the center's director Allon Goldberg. Dr. Goldberg is the associate dean of the College of Health Sciences.
"It's very apparent that the problems and issues related to aging require a multidisciplinary approach," said Goldberg. "We need to all work together. Those within any of the university's schools and colleges can weigh in on the problems. UM-Flint community members from different disciplines can work together on a particular issue."
Issues that could be explored with center support are endless, Goldberg said, such as healthy living, elder fraud, ageism, cellular biology, education opportunities, healthcare access, and more.
The center will also help faculty and students to advance existing work they are doing with area senior centers, aging agencies, and other community groups, said Goldberg.
Assistance may include funding for intervention programs, or surveying to further learn about local issues. It also may consist of helping faculty find avenues for other resources.
"We hope faculty and students engage in new partnerships," Goldberg said. "We hope faculty and students will nourish ongoing projects. We are here to support these projects."
The Dr. Ben F. Bryer Foundation has provided the center with the funding to establish the center and for a yearlong series of activities and services. Programming tentatively starts in the fall semester, with funding announcements expected in the coming weeks and months.
With uncertainty related to COVID-19, the logistics of the events and services are evolving, Goldberg said. The center is not housed within a specific physical space, but UM-Flint community members with questions or comments regarding the center can contact Dr. Goldberg at allong@umich.edu.
Contact University Communications & Marketing with comments, questions, or story ideas.