Campus News Digest | March 9 – 22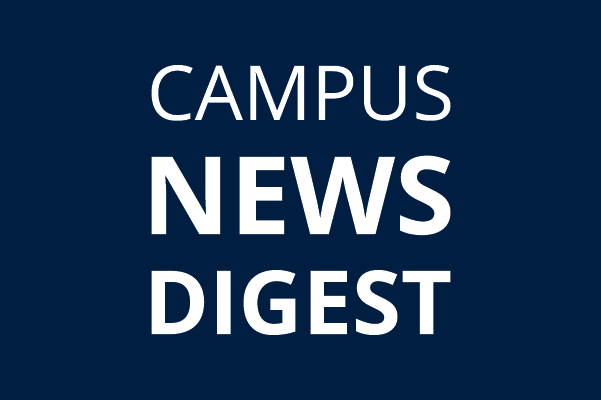 The Campus News Digest (CND) features announcements, news, and event updates relevant to the UM-Flint campus. The CND publishes every two weeks in the UM-Flint NOW newsletter coordinated by University Communications & Marketing (UCOM).
Talk commuting at PCCN Town Hall, 3/12
The President's Commission on Carbon Neutrality (PCCN) is returning to campus with members from the Commuting Sub-Committee for a town hall discussion on Mar. 12 from 1:30-2:30 p.m. in the Michigan Rooms. Join the team for a discussion on commuting to campus. University researchers will present on the current work of the PCCN before opening up the conversation to UM-Flint students, staff, faculty, and community members to learn about the types of transit, parking, mobility, and housing policies you'd like to see the university implement to achieve a carbon neutral commute on campus.
"March is Reading Month" at the ECDC
Join the Early Childhood Development Center (ECDC) in celebrating "March is Reading Month." All month long, members of the campus community are invited to grab a favorite book and read to the children at the center. Times are available Mon. through Fri., at 9:30 and 11:30 a.m., and 3:30 p.m. Email Joslyn Marinelli, ECDC program director, to sign up.
Call for nominations: 2020 UM-Flint Faculty & Staff Achievement Awards
Nominations are open for the 2020 UM-Flint Faculty & Staff Achievement Awards. Please take this opportunity to recognize the excellent contributions of your UM-Flint colleagues. The deadline to submit an application packet is Mar. 12.
Baseball is newest Club Sport at UM-Flint
UM-Flint has added baseball as its newest club sport. The baseball team will be playing in the NCBA (div3.clubbaseball.org) and already have 15 members. Their first series is March 14-15 against Oakland University.
Perspectives in Biology Seminar Series 3/16
The Department of Biology has started a new speaker series, Perspectives in Biology. The inaugural presentation was conducted by department chair Randy Duncan, who spoke about his research on innovations in bone density treatments. The next event on March 16 features two current students from the MSU College of Veterinary Medicine.
Reconnect to Scholarship
The Office of the Provost has launched Reconnect to Scholarship (R2S), a program intended to support associate professors who have undertaken significant administrative responsibilities by providing release time and a salary stipend (under certain circumstances) to continue their scholarly work. The deadline to apply is March 15.
Presenters needed for Super Science Friday on 5/29
Planning for Super Science Friday is under way. On Fri., May 29, this interactive science event will bring 7–8th grade students from area schools to campus for a day of exploration and learning.
University faculty and staff are needed to present workshops in the any of the sciences: social sciences, statistics, health sciences, electrical engineering, topography, food science, information systems, geometry, fine arts, and alternative energy to name a few. Each presenter will be asked to develop a 50-60 minute presentation on a topic of their choice that will engage a group of 20-30 middle school students in hands-on experiments and problem solving strategies.
If you are interested in being a presenter, please complete the Presenter Application form available online.
National Nutrition Month Healthy Recipe Contest
To celebrate National Nutrition Month, the Rec Center is hosting a UM-Flint student recipe content. Students may submit an original healthy recipe via Instagram to #umflintrec or #umflinthealthwellness between Mar. 13 and Apr. 1 for a chance to win Rec Swag and a Hydro-Flask (dark navy). Recipes will be judged by a nutrition specialist with the winner and recipe announced on or before Apr. 13.
QUA Launch Party 3/21
QUA, the University Literature and Arts magazine, will be hosting the Spring Launch party on Mar. 21 from -3-6 p.m. at Buckham Gallery. There will be readings from material published in the current edition, discussions about the publication, and food. Join them to celebrate another great edition of QUA.
ICC Lunch and Learn with Dr. Mani, 3/11
Join the UM-Flint Intercultural Center for lunch and great discussion with Dr. Murali Mani, associate professor of Computer Science, on Mar. 11 from 12:30-1:30 p.m. The event will be held in the ICC.
CHS student wins research award from American Physical Therapy Assoc.
Kateri Rybicki, a Doctor of Physical Therapy student in the College of Health Sciences, received the Student Research Award from the Academy of Oncologic Physical Therapy of the American Physical Therapy Association. Congratulations, Kateri!
Contact University Communications & Marketing with comments, questions, or story ideas.