"A dream fulfilled:" Tina Jordan overcomes adversity to earn UM-Flint degree
For some students, the path to attending college is clear: graduate high school with good grades, complete applications for admission, and try to find a few scholarships before classes start in the fall.
For others, like Tina Jordan ('19), that path might take a few twists and turns.
Tina's college journey began in 2003, after leaving a 20-year abusive marriage. The first thing she did after getting out of that relationship was to look for help in advancing her education. She earned an associate's degree in 2012, persevering through several stops and starts, homeschooling three kids, and working to make ends meet.
She still wanted a bachelor's degree, but achieving that goal felt out of reach.
"It just seemed so overwhelming. The cost was prohibitive, and I couldn't physically go to classes, even in the evening—I was a working mother that put in too many hours," Tina explains. "I thought my dream was dead."
So the goal of earning a bachelor's degree remained unfulfilled—until she found the Bachelor of Applied Science program at UM-Flint. Since the BAS program is designed for working professionals, Tina found that she could complete her degree totally online. And she could pick areas of focus that were interesting to her—psychology and communication.
Admissions counselors and academic advisors helped Tina make sure her previous credits counted toward her future UM-Flint degree. Choosing coursework in psychology and communication helped Tina heal from her abusive past.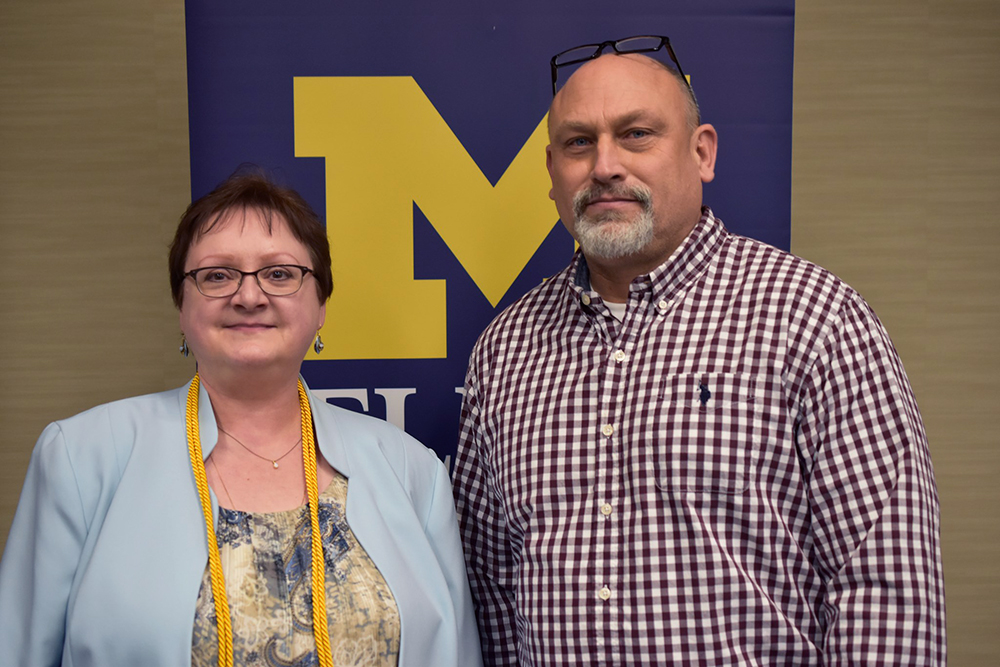 "Studying how the mind works helped me better understand where I came from and how I could heal and become a better person," Tina says. "Psychology and communication were the two subjects that I needed most in order to be the kind of person I wanted to be."
Tina graduated with honors in December 2019—16 years after taking her first college courses. One study ritual that helped her succeed: going out to eat. Once a week, she would take her textbooks to a restaurant, studying while enjoying time away from her other responsibilities. She explained that simple things, like having someone else fill her water glass, helped increase her productivity.
Just a month removed from earning her degree, Tina doesn't have any immediate plans to look for a new job; she enjoys her work as a Project Manager/Facilitator for the Office of the Executive Vice President & Chief Financial Officer at the Ann Arbor campus. But she values the new opportunities that this degree may open for her, and more than that, the personal accomplishment that comes from fulfilling a lifelong dream.
"I can't even put into words how grateful I am. I felt like a hit a gold mine with UM-Flint."
Logan McGrady
Logan McGrady is the marketing & digital communication manager for the Office of Marketing and Communication.