Campus News Digest | January 13-26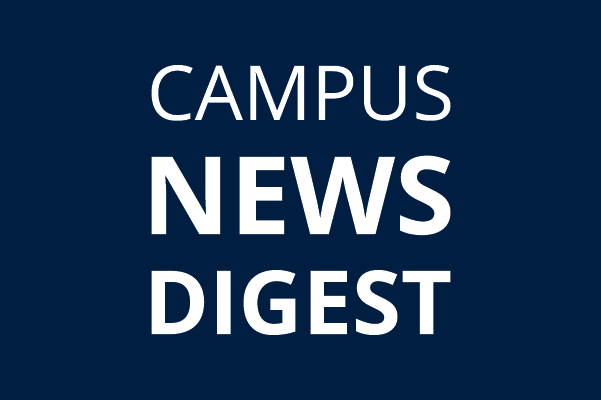 The Campus News Digest (CND) features announcements, news, and event updates relevant to the UM-Flint campus. The CND publishes every two weeks in the UM-Flint NOW newsletter coordinated by University Communications & Marketing (UCOM).
UM-Flint receives $600k grant for first-year experience courses
The Andrew W. Mellon Foundation has approved a grant of $600,000 to the University of Michigan-Flint to support the development of a series of new humanities-oriented First-Year Experience courses. These courses "will be centered on community-engaged and globally-relevant topics such as immigration, transnational literatures and identities, and deindustrialization and the arts."
Student Organization Summit 2020
Student Involvement and Leadership will host the Student Organization Summit on Jan. 17 from 9:30 a.m. to 4 p.m. This day-long conference is focused on leadership development, collaboration, and synergy. Lunch is provided! Please RSVP for this event in advance to be able to ensure lunch accommodations.
CGS Open House and Documentary Film Series: Game Face 1/22
On Wed., Jan. 22 from 9 a.m. to 5 p.m., stop by the Center for Gender and Sexuality for an open house to celebrate its one-year anniversary. Also, at 5 p.m., the CGS will host Game Face in 213 UCEN, part of the CGS Documentary Film Series. Game Face shows the quest for self-realization of LGBTQ athletes and the acceptance in society. This documentary tells the parallel story of Fallon Fox, MMA's first transgender pro fighter, and Terrence Clemens, a college basketball player in Oklahoma who happens to be gay. The film follows both athletes during their coming out process and sheds light on the obstacles LGBTQ sports players deal with throughout their careers.
Unity Walk 1/16
Join the Intercultural Center and several other sponsoring groups for a unity walk on campus. This march on campus is to demonstrate unity, with a dinner and dialogue event to follow focused on how we can each work to promote unity on campus.
Health and Fitness Fair 2020 on 1/23
The Recreation Center will host its annual, free Health and Fitness Fair on Jan. 23 from 1-6 p.m. on the gym floor. With more than 15 downtown Flint health organizations, fitness assessments, chair massages, flu shots, and more, there's something for everyone.
Contact University Communications & Marketing with comments, questions, or story ideas.