Campus News Digest | December 16-January 13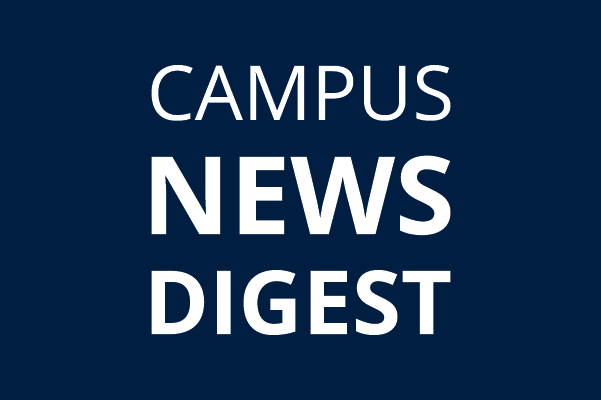 The Campus News Digest (CND) features announcements, news, and event updates relevant to the UM-Flint campus. The CND publishes every two weeks in the UM-Flint NOW newsletter coordinated by University Communications & Marketing (UCOM).
Scholarship application is now live
The 2020-21 UM-Flint scholarship application is live and accessible via the Student Information System (SIS). By completing this one application, interested undergraduate and graduate students may be considered for one or several of the 200+ scholarships offered. Deadline for completing the application is Feb. 15, 2020.
Winter 2020 Mgagement Fair 1/9
The Winter 2020 Mgagement Fair will take place on Thur., Jan. 9, from 2-5 p.m. in the Recreation Center. All are welcome to attend to learn from student organizations and UM-Flint departments and units.
UM-Flint's Giving Blueday sets records
In an email to campus on Dec. 11, University Advancement's Mary Jo Sekelsky detailed the great success of Giving Blueday (GBD) 2019. "I am pleased to report that, because of your generosity, Giving Blueday 2019 set several records."
the highest-grossing GBD in campus history with over $30,000 raised;
the highest number of donors on GBD with over 200 unique givers;
the highest number of gifts to a single fund with 140 donations to the Wolverine Food Den; and
the highest number of student gifts on GBD with 40 – gifts that are being matched dollar-for-dollar by alumnus Todd Rowden ('86).
"Share Lunch" program launched
The Office of the Associate Provost and the Office of the Dean of Students have launched a new lunch voucher program, "Share Lunch." This program will "provide the funding and mechanism for faculty and staff to invite students to lunch in order to connect, socialize, and build relationships outside of the classroom setting. " Those interested in taking advantage of the program may request a voucher ($25 increments depending on the size of the group) good for lunch at either of the Picasso venues on campus.
MLK Day 2020
UM-Flint will once again observe MLK Day with a coordinated opportunity to continue its relationship with community partners, serve the community, and celebrate the legacy of Dr. Martin Luther King, Jr.
 
All are invited to attend a service breakfast and program beginning at 8:30 a.m. in UCEN's Michigan Rooms. Registration for the breakfast is requested.
 
There are 250 volunteer opportunities in which to participate, taking place between 9:30 a.m. and 3:30 p.m. You can review a list of all the volunteer sites and register on the MLK Day page.
Contact University Communications & Marketing with comments, questions, or story ideas.