Journalist Angie Hendershot is UM-Flint's December Commencement speaker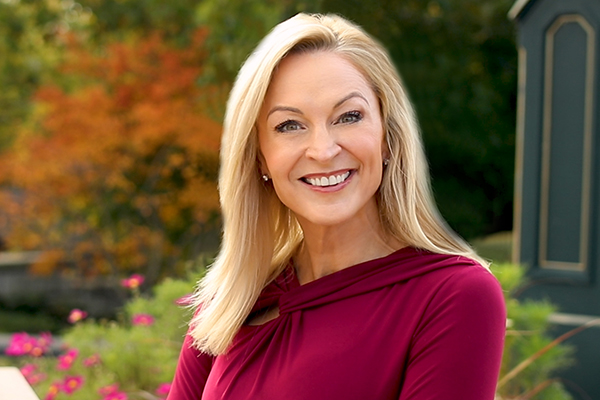 Angie Hendershot, an award-winning journalist who has worked at ABC12 News for more than twenty years, will be the keynote speaker at the University of Michigan-Flint's December Commencement ceremony.
She anchors ABC12 News at 5, 6, and 11 p.m.
Hendershot has received two national Edward R. Murrow Awards, several Emmys, and numerous Associated Press and Michigan Association of Broadcasters awards, along with multiple other recognitions for her professional work in the region.
"I feel blessed the university feels I am worthy of giving this speech," said Hendershot. The ceremony is December 15 at the Dort Federal Credit Union Event Center in Flint.
Hendershot is also active in the Flint community. She is a member of the Voices for Children Advocacy Center Board of Directors. The center combats child abuse and helps survivors of this abuse. Hendershot co-founded The Flint Diaper Bank, which is a nonprofit organization dedicated to providing free diapers to families in need throughout the Genesee County region.
Hendershot, a mother of two sons, co-founded The Flint Diaper Bank more than a decade ago. The organization provides more than one million diapers per year to families in need.
"I'm so proud of it because it is truly a community project and I'm grateful for every single dollar from the people who believe in our mission. I'm also thankful my station has given me the support to make it possible to make a difference to families who desperately need it," Hendershot said about The Flint Diaper Bank and ABC12's annual Diaper Drive.
Before joining ABC12 News in 1996, Hendershot worked at WLNS-TV in Lansing.
She grew up in Davison and majored in both political science and broadcasting at Central Michigan University. She earned her master's degree in broadcast journalism from Northwestern University's Medill School of Journalism.
Hendershot called it a "dream come true" to make a difference as a journalist in the area in which she grew up.
"When I see a need or a problem, I've had the chance to shine a light on it and do what I can to help people," she said.
"We are proud to have a local legend as the keynote speaker at commencement," said Susan E. Alcock interim Provost and Vice Chancellor for Academic Affairs.
"Many of our students know Angie from her work on ABC12. She embodies the best of professionalism and commitment to her hometown, and will inspire our graduates to make a difference in their communities."
Contact University Communications & Marketing with comments, questions, or story ideas.