M-Club will double your donation to UM-Flint student research scholarship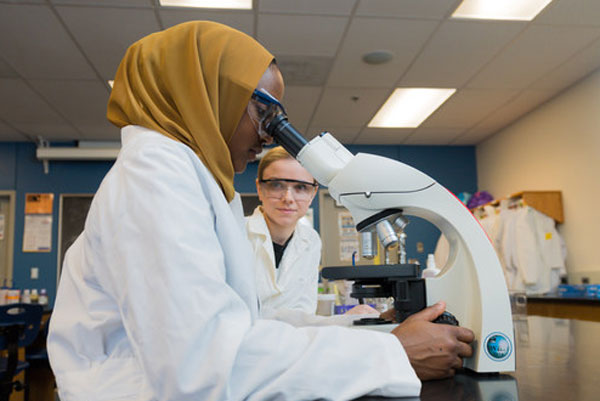 In 2011, the U of M Club of Greater Flint (M-Club) pledged $50,000 to create an endowment that supports student research at the University of Michigan-Flint. Over the past seven years, the club has worked to fulfill that pledge by raising money at their annual golf outing and soliciting gifts from individual members. With just a few thousand dollars left to go to reach its goal, the Club is upping the ante by offering to match any gift to the fund up to a total of $5,000.
"We are very excited about completing this pledge to UM-Flint," said Barry Trantham, M-Club Scholarship Committee Chairperson. "Over the long history of our club, we have donated nearly $1 million to the Ann Arbor and Flint campuses. All of us that serve on our club's board feel that we benefited from our experience at the university and we want to increase those benefits for future students."
The M-Club has endowed and/or supported six scholarships at UM-Flint. They have also assisted dozens of construction and programming efforts. When asked why the club decided to support a research scholarship, Trantham said, "Many schools refer to themselves as research institutions. Often times that research is limited to faculty and graduate-level students. At UM-Flint, however, undergraduates are afforded the opportunity to get involved in cutting-edge research projects and we want to support those efforts."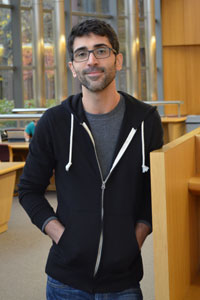 Recently, research funding like that provided by the M-Club's endowment allowed Nicodemus Monear, a biochemistry student, the opportunity to model the effects of the Flint water crisis on the developing embryos of mothers that consumed lead-tainted water during their pregnancy.
Regarding the value of his experience, Monear said, "Research places students at the frontline of things that society does not yet understand. The skills and knowledge I've gained by conducting research has made me a better student, and someday a better employee. Research has given me a chance to apply the experience I've gained in my classrooms and labs. It's also made me more confident in my ability to draw conclusions and to not be so invested in what I think I already know."
The M-Club recognizes the benefits research provides students and wants every person who seeks a research experience to have the opportunity. With just a few thousand dollars remaining to reach its goal of endowing a research fund at UM-Flint, the Club is asking for the support of our alumni and donors with a gift today.
---
Subscribe to the UM-Flint NOW newsletter. See what's new at UM-Flint NOW with the latest news, happenings, and special announcements delivered to your inbox every two weeks.
Brent Nickola
Brent is the Alumni Relations Manager in the Office of University Advancement. Contact him with questions related to alumni programs, activities, and services.