UM-Flint student overcomes pain to find purpose in teaching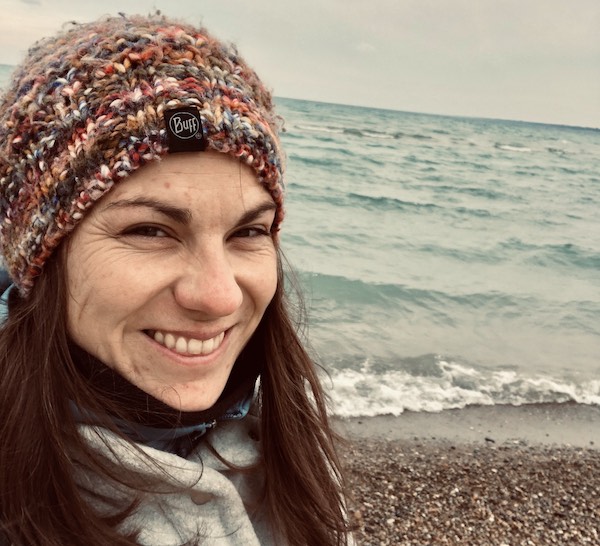 By chance, Nicole Stuckey found her calling in teaching. Stuckey, a native of Italy, is earning her Master of Arts with Secondary Certification. She currently teaches at Frederick Douglass Academy for Young Men in Detroit.
Stuckey was one of six University of Michigan-Flint students who received CEW+ Scholarships this fall. The scholarship program, founded in 1964, offers resources for women and underserved students who've faced significant barriers in their educations at the University of Michigan.
Stuckey, a Margaret Dow Towsley Scholar, has overcome struggles with mental health and addiction as well as her mother's health problems. Upon graduation in April 2020, she aims to continue teaching in underserved districts.
Stuckey, who has a degree in linguistics, had been working at a language research institute, and when her contract ended, she moved to Prague with a colleague to teach English to individuals and a high school class. It was in that chance move that she discovered she loved teaching and working with kids.
While teaching in Prague, she met someone in town who was from the UM-Flint's Master of Arts with Secondary Certification (MAC) program. She loved the idea of an education degree that focuses on teaching in urban environments and underserved communities. Stuckey continued to teach in Prague and Italy for a few more years and used the time to determine what she wanted to do in the long term. The impact she had on her students was the deciding factor.
"I think I touched a lot of kids at that school simply by not judging them and caring for and respecting them," she said.
She applied for the MAC program and started last year. The experience hasn't been easy, being away from home, family, and her support system, but she has never regretted her decision. Stuckey has been teaching at the Frederick Douglass Academy for Young Men in Detroit. While there are challenges in the school system, she loves working with her students.
Her life experiences have provided her with a sense of empathy that allows her to connect with her students. For years Stuckey's mother had undiagnosed schizophrenia, so she understands the pain that comes with the absence of emotional support and care from a mother. Stuckey managed that pain with alcohol and drugs, during which time she said she didn't realize she had a big heart and a lot to give. Now sober for nine years, she's grateful to be there for her students.
With her master's degree on top of teaching, Stuckey has a lot on her plate. The CEW+ Scholarship helps with the financial responsibilities she has.
"I was amazed and happy and grateful," she said. "Being at the ceremony blew me away. There are all of these amazing people doing amazing things. I was close to tears several times during the program. I was like 'how did I get here?'"
Stuckey credits her father with helping her in many ways, with emotional and financial support.
"Without him, none of this would have happened. I always share with him my little successes," she said. "Without him, I wouldn't have discovered this talent."
Lindsay Knake
Lindsay Knake is the Communications Coordinator for the UM-Flint Division of Student Affairs. Contact her with any questions, comments, or ideas about the DSA newsletter, social media, events, and communications.