UM-Flint program responds to opioid crisis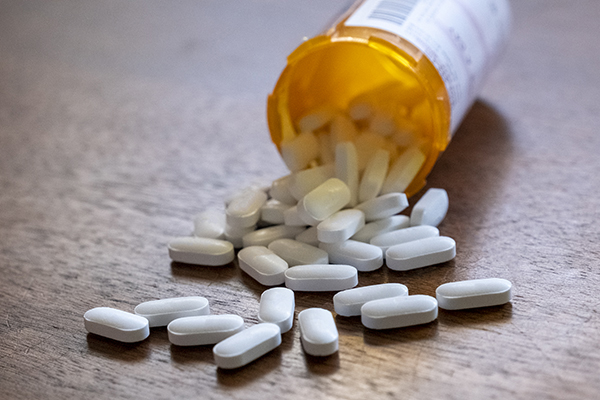 Samantha McCullough deals directly with the damage done by the opioid crisis every day. The clinical coordinator at Flint Odyssey House Outpatient Services helps people tackle addiction to prescription pills, street drugs, or both. She sees how addiction hurts their families, and impacts their ability to work and function. And she helps them address the shame and guilt they often feel from using.
"At the individual level, it impacts so many parts of their lives," she said.
The epidemic has devastated communities throughout the country and state. According to State of Michigan numbers, opioid deaths jumped from 99 in 1999 to 1,941 in 2017. Genesee County is one of 24 counties within Michigan that was recently categorized as "high-risk", according to a new study co-authored by Rebecca Haffajee, an assistant professor of health management and policy at the University of Michigan School of Public Health.
McCullough witnesses the epidemic beyond the work she does at Odyssey House.
She hears it on police scanners when emergency crews respond to overdoses. And she sees it in the news or on social media when someone has died from the drugs.
"The crisis is definitely hurting our community," she said. "The time when I'm most aware of the opioid crisis is when I use a public restroom. That is a place where some people in active addictions have a tendency to use, because it's a public space. So if they overdose, it's more likely someone would find them. I carry naloxone on me, just in case, as a dose can help save a life of someone overdosing on opioids."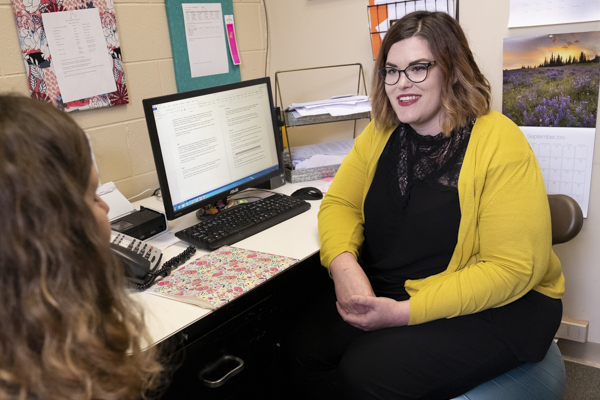 The damage caused by the epidemic is what spurred University of Michigan-Flint to develop a bachelor's degree level program in Substance Use Treatment and Intervention (SUTI) within the social work department. The online program was launched in 2017.
"Because our area is so battered by the opioid crisis, and there was a need for programs like this to train professionals to work with those in need, we developed the program," said UM-Flint School of Education & Human Services Dean Bob Barnett.
The social work department also offers a Substance Abuse Treatment minor, which is designed to complement fields such as public health, political science, business, and social work.
Because substance abuse impacts every part of a person's life, social work students often help address the problem through internships with local agencies.
The department currently has 31 students placed in 24 organizations within four counties, said Kasie White, the bachelor of social work field education coordinator.
Internships within agencies specifically tackling addictions will be a key feature for seniors within SUTI, said program coordinator Ryan Ashley. Students learn about how to treat people holistically, and how addiction interweaves with every element of a person's life such as housing, transportation, family, and other relationships. Students learn about individuals' motivations and how to build trust with those in need.
"We treat the person as a whole, not just at the level of addiction," he said.
Carly Chevrette, a UM-Flint student in the substance use and intervention program, is intrigued with eventually working with teenagers to help prevent addiction.
"Prevention is a key component and if we can help youth as they get into their adult years, they will be able to hopefully bypass the potential for addiction," she said.
The ability to get practical experience should benefit everyone, said Chevrette, who also is interested in working with prisoners with addictions.
"Educating more students on the crisis and giving them the tools to go into the community and assist is going to be a great asset to the community," she said.
McCullough, who earned her bachelor's degree in social work from UM-Flint, along with the substance abuse minor, said the new program is "hugely needed" in the area.
"Having more addiction professionals in this area will be really beneficial," she said.
Contact University Communications & Marketing with comments, questions, or story ideas.