Can club teams quench Flint's thirst for soccer?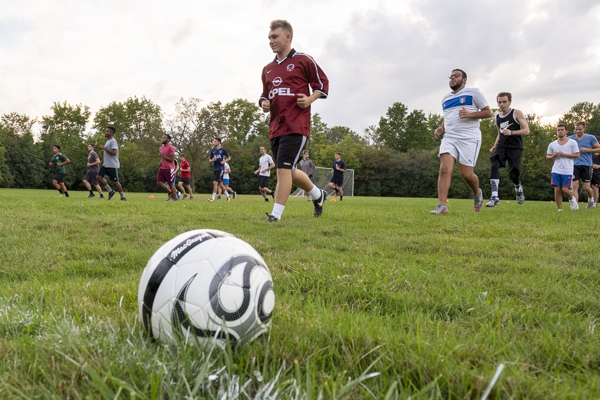 Flint caught soccer fever during the Flint City Bucks' inaugural 2019 season that saw them win the USL League Two National Championship at historic Atwood Stadium. For area fans looking for teams to cheer on this fall, UM-Flint's men's and women's club sports teams promise to deliver exciting soccer action all season.
Nursing student Anna Rosario is the women's team president. Elizabeth Heavner is an elementary education student and the team's vice president. The two played soccer together at Davison High School and share an excitement about what the UM-Flint team can accomplish this year.
"A ton of work was put in to grow the team and tighten things up in terms of coordination and communication," said Anna. "We also brought in a new coach, Jessica Matthews, who teaches and coaches at Carman Ainsworth. She's been a game-changer."
Similar behind-the-scenes work has been done to advance the men's soccer team. Ricardo Martinez is an operations and supply chain management student who has put a lot of work into improving the team's operations during his two years as team president.
"We're getting a lot of talented players," said Ricardo, "and this year we are playing at Goodrich's high school stadium so fans can sit comfortably instead of being in a field house."
Flushing native Tim McGlinchey is majoring in accounting and finance and putting his studies to use as the team's treasurer.
He said, "It's really good for me and my studies because as treasurer I collect deposits and keep track of all expenses and reimbursements."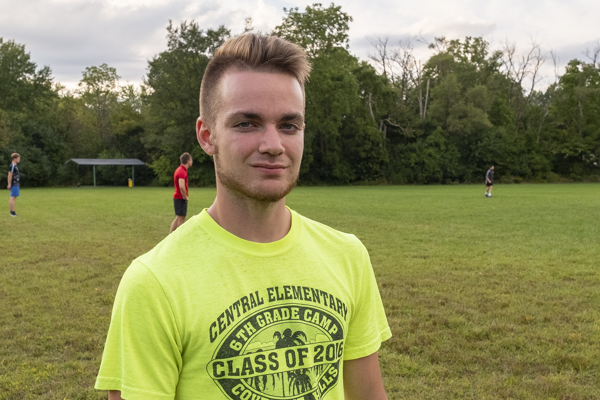 Rosario echoed the idea that participation in club sports provides practical benefits to students.
"Club sports are a great break from everything else we have going on as students," she said. "Nursing school is stressful, so I really appreciate having this outlet for exercising and socializing."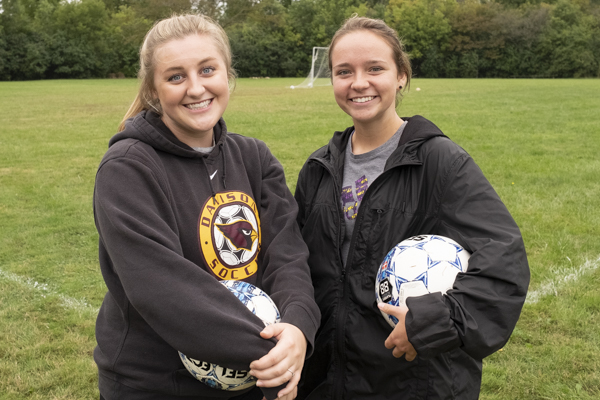 When asked which game on this year's schedule they were most excited about, without hesitation both teams said it was the Mott Community College match.
"Mott is a derby — or crosstown rival — and last year we lost 4-3 then played to a 1-1 draw," said Martinez.
"Mott is always our biggest game," Rosario said. "We beat them last year, which was the major goal we had for the season because of the whole hometown rivalry thing. And that's our main goal again this year."
Contact University Communications & Marketing with comments, questions, or story ideas.