Greetings from Chancellor Dutta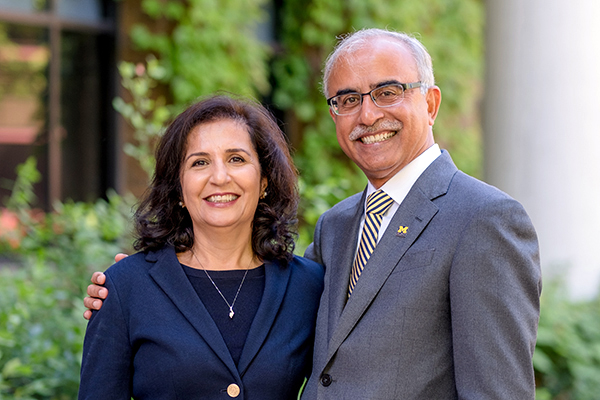 Dear Colleagues:
It is with great pleasure that I greet you this morning – officially – as both chancellor and faculty member at the University of Michigan-Flint.
I am deeply grateful to you all for the many messages and in-person greetings welcoming Fataneh and me back to the Michigan family. We are just delighted to return home!
From its humble beginnings as Flint Senior College 60 years ago, the University of Michigan-Flint has become a comprehensive urban university known for its excellence in teaching, scholarship, and community engagement.
This institution's remarkable accomplishments, the most important of which are its successful graduates, are a testament to your commitment to academic excellence and student success.
I want to express my gratitude to you – the dedicated faculty and staff of UM-Flint – for the privilege to serve as your chancellor.
I would also like to take this opportunity to thank Chancellor Susan Borrego for her many positive contributions to our campus during the past five years which have helped to shape and strengthen UM-Flint. She also reestablished a closer cooperation with the Flint community, a partnership on which I fully intend to build.
In the coming months, there will be much for me to learn from you and from our community leaders. I look forward to meeting and listening to you. Together, let us build on past successes, seize new opportunities to innovate, and make the University of Michigan-Flint the very best it can be.
And, thank you for giving me the opportunity, once again, to say Go Blue!
Sincerely,
Deba Dutta
Contact University Communications & Marketing with comments, questions, or story ideas.