Flint City Bucks score with UM-Flint interns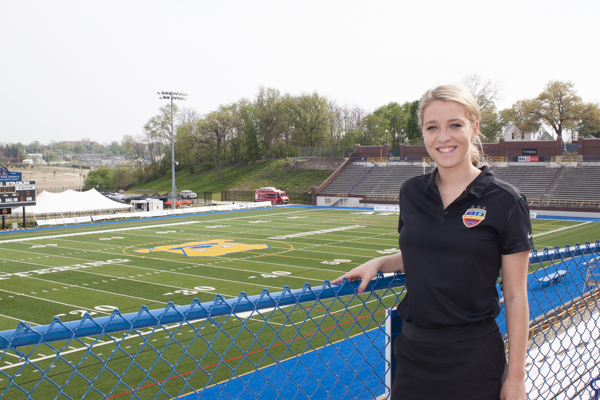 Maddie Vedder (Communication, '20) doesn't remember which classmate mentioned a possible internship opportunity with Flint's new soccer team, the Flint City Bucks.
Like a majority of UM-Flint students, she was interested in taking her learning outside of the classroom, getting the hands-on, real-world experience that employers like to see and for which UM-Flint is well known.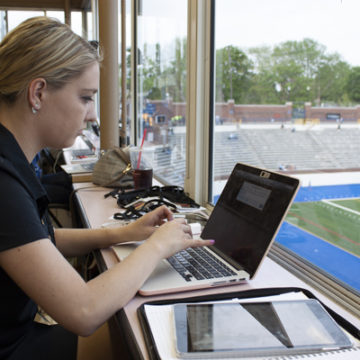 What she didn't expect when placing a call to the club was that team president, Costa Papista, would be the one to answer the phone. After a brief conversation, the Bucks had their first intern and Vedder went to work.
For those living under a sports-free rock for the last year, the Bucks are Flint's newest athletic addition, members of the USL League Two playing their home games in Atwood Stadium.
The team had been playing its home games in Pontiac since 2008. Despite their success – 11 divisional titles and three time national champions in 24 years – moving to a new city meant getting their name out around town.
And that's where Vedder comes in.
"Interns like Maddie are providing a critical role for our team," said Papista. "They are assisting with social media marketing and overall community awareness of the team which is new to the area."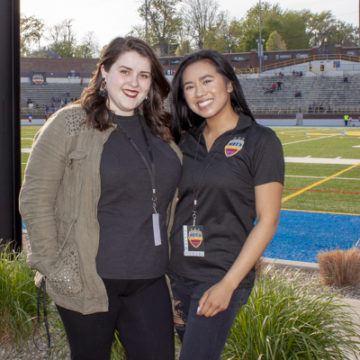 "We have several UM-Flint interns, and they have been tremendous assets to the successful launch of this franchise in Flint and Genesee County," he added. "I have been extremely impressed with knowledge, enthusiasm, and professionalism."
The internship has provided Vedder with valuable tools for her future, as well.
"I really want to work in PR and event planning, hopefully for a professional sports team," Vedder said. "I've learned so much about managing social media across multiple channels, what it takes to put events together on game days, and even how to better handle yourself professionally. This has been a great experience."
Contact University Communications & Marketing with comments, questions, or story ideas.