Supporting academic priorities, ensuring access focus of UM-Flint budget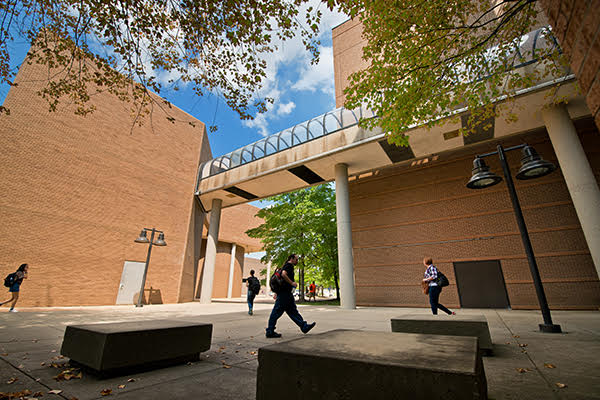 The budget for the upcoming year at the University of Michigan-Flint focuses on the university's top priorities: supporting academic priorities, ensuring access and student support and increasing cost transparency.
The $117.6 million general fund budget outlines spending for the fiscal year that begins July 1.
"We remain committed to ensuring that every eligible student applying to UM-Flint is able to attend and earn a high quality education," said Susan E. Borrego, chancellor at UM-Flint. "We're also working hard to eliminate additional fees and add-on costs to increase transparency so that our students and their parents know the costs up front."
The budget includes an estimated state appropriation of $23.9 million, a 1.4 percent increase over this year. The state budget is not expected to be finalized until later this year. State appropriation per student at UM-Flint is the third lowest of the fifteen Michigan public universities.
Tuition and fees for in-state undergraduate students will increase by 5 percent to $12,406 for the most common lower-division rate. That's about $586 more than last year's costs.
"While we continue to be impacted by lingering effects of lost enrollment due to the Flint water crisis, we continue to work hard not to pass the costs on to our students," Borrego said. "It's very important to us that UM-Flint continues to be a place of educational opportunity for all students, regardless of their economic situation."
The FY2020 budget continues a four-year trend of increased financial aid support for students to offset rising tuition rates, with a 5 percent increase in need-based aid for the upcoming year. More than 89 percent of all aid eligible students receive financial aid at UM-Flint.
The regents also approved UM-Flint housing and meal plan rates. There will be an increase in rates that is commensurate with increases in the cost of operations. Students in Riverfront and First Street residence halls will see a 5 percent increase in room rates. Students required to have a meal plan will see a 2 percent increase to the cost of meal plans.
Costs at First Street Residence Hall, including the meal plan, will start at $9,116. For students living in Riverfront Residence Hall, which does not require the meal plan, costs will start at $5,994 for the academic year. Housing rates at UM-Flint remain among the least expensive public rates in the state.
Contact University Communications & Marketing with comments, questions, or story ideas.