Flint Promise program expands; students can now enroll directly at UM-Flint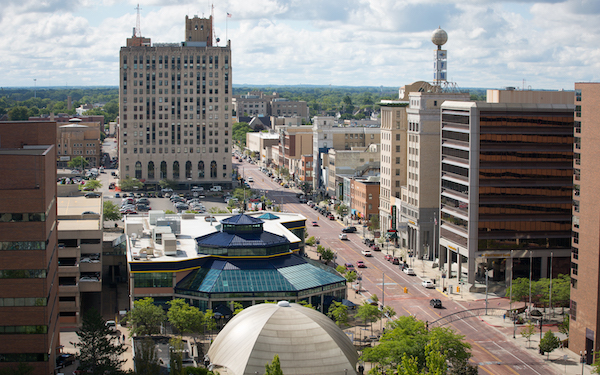 The University of Michigan-Flint has taken another big step forward towards its goal of making education more affordable and accessible for Flint-area students.
As announced by Flint & Genesee Chamber of Commerce on May 8, Flint Promise students can now attend UM-Flint immediately following high school, provided they meet admission requirements.
The Flint Promise Scholarship program offers scholarships and support services to students who reside in the city of Flint and either graduate from a high school or complete a GED program located in the city of Flint. As a last-dollar scholarship, Flint Promise goes into effect after grants and other scholarships have been applied and covers up to 100 percent of a student's college tuition, books, and fees.
Previously, students had to earn an associate degree or transfer certificate from Mott Community College before transferring to UM-Flint in pursuit of a bachelor's degree.
"The Flint Promise partnership is a tremendous example of how collaboration can make a significant positive impact community wide," said Kristi Hottenstein, UM-Flint vice chancellor for enrollment management. "We are proud to celebrate today becoming a full partner with the Promise Scholarship as part of our long-standing commitment to promoting a college-going culture and to make a University of Michigan education more accessible to Flint students."
The added pathways will be available starting with the fall 2019 semester and build upon the scholarship program's established partnerships. Enrollment for the scholarship is now open, with a deadline of July 15 for first-year students enrolling in the fall semester.
Contact University Communications & Marketing with comments, questions, or story ideas.