Students getting university Google accounts beginning in June 2019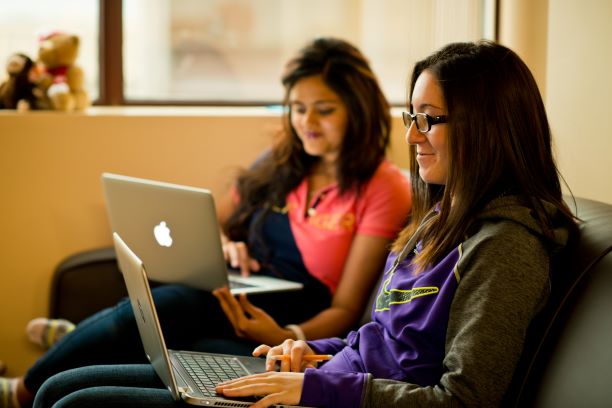 In 2016, Google's Gmail surpassed 1 billion users. In 2019, UM-Flint is adding thousands more to that number by migrating all its students' email and calendar accounts to the Google platform.
Beginning on June 23, 2019, UM-Flint will activate student Google accounts, granting them access to the Google platform using their unique name with the new @umich.edu extension—versus the previous @umflint.edu extension.
This transition follows a similar one in Ann Arbor and Dearborn as part of efforts to reduce costs, increase collaboration and advance technology on the Flint campus. The student Google account activation is part of the final phase of the campus' full migration to Gmail, which began earlier in the year.
"We created a methodical but deliberate strategy to move our campus to the Google platform seamlessly," said Erik Taipalus, Project Manager, ITS "To date, things have gone relatively smoothly, having learned important lessons from the other UM campuses' migrations. We're confident that students will find immediate benefits from the transition."
The UM-Flint campus has used Microsoft Exchange/Outlook for email and calendar services since 1999. The information technology services (ITS) department has indicated that the transition to Google services will provide the following benefits.
enhanced collaboration in research and learning among faculty, students and colleagues globally, using Google Docs, Slides or Sheets;
innovation through the ability to extend and enhance Google's platform;
enhanced convenience of common tools available to all three campuses;
ease of access through Google's cloud-based solutions granting access from multiple devices and locations; and
cost savings of approximately $200,000 for UM-Flint.
In preparation for the transition, ITS is asking students to sync their UM-Flint and Ann Arbor passwords before the June 23 transition date.
"For those who haven't changed their passwords in the last year, you will be automatically prompted to do so before logging in at some point in April,"said Taipalus.
"This will help in prepping for this important migration process."
ITS has also created an online resource for the UM-Flint campus community that fully outlines the transition process, including information on preparing for migration and related frequently asked questions.
Contact University Communications & Marketing with comments, questions, or story ideas.