Sumun Pendakur announced as commencement speaker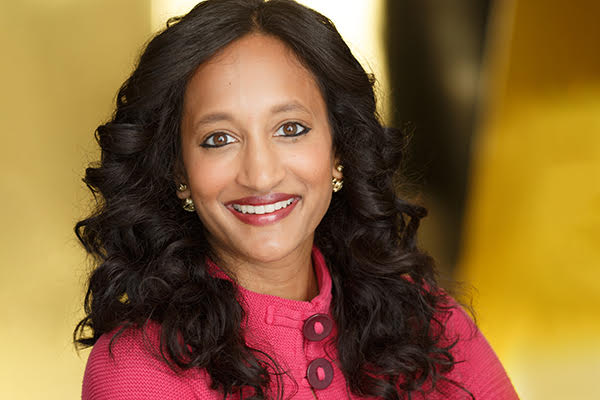 Dr. Sumun L. Pendakur, a scholar-practitioner whose work focuses on social justice and racial equity, is the keynote speaker of UM-Flint's spring Commencement Ceremonies.
She plays a key leadership role at the University of Southern California (USC) Race and Equity Center. Pendakur is the Chief Learning Officer and Director of the USC Equity Institutes within the center. The Equity Institutes offer an action-learning series to help leaders at universities develop ways to improve racial equity on their campus.

"It's a tremendous honor to serve as commencement speaker for the
University of Michigan-Flint," said Pendakur. "Serving as speaker gives
me an opportunity to recognize the journey of students who have persevered, sometimes struggled, and sometimes thrived. It gives me a chance to pay homage to many of their families who supported them along the way."

Pendakur grew up in Evanston, Illinois. She received her bachelor of arts in history and women's studies from Northwestern University. She earned her master of arts in higher education administration from the University of Michigan, Ann Arbor and her doctorate in higher education leadership from the USC Rossier School of Education.

"As a Wolverine, I share in the new graduates' excitement. Having a chance to experience a Michigan education, I now celebrate these graduates who are ready to tackle all the thorny problems in life, and to do so with courage, skill, and joy."

Prior to joining the Center, Pendakur held roles as the Assistant Vice
President for Diversity and Inclusion at Harvey Mudd College, and as
Director for USC's Asian Pacific American Student Services. Her research
and scholarship focuses on critical race theory, Asian American and Pacific Islander students, change agents, and institutional transformation.

She encourages graduates to consider ways to contribute to social justice,
regardless of their career path. 
"If you choose so, you can be a change agent in your sphere of influence.
The types of questions you ask, the doors you open to others, the way you
embed kindness and empathy in the workplace, these are all ways to bring
forms of justice into places that are not always just."
Contact University Communications & Marketing with comments, questions, or story ideas.