Students volunteer at the Food Bank of Eastern Michigan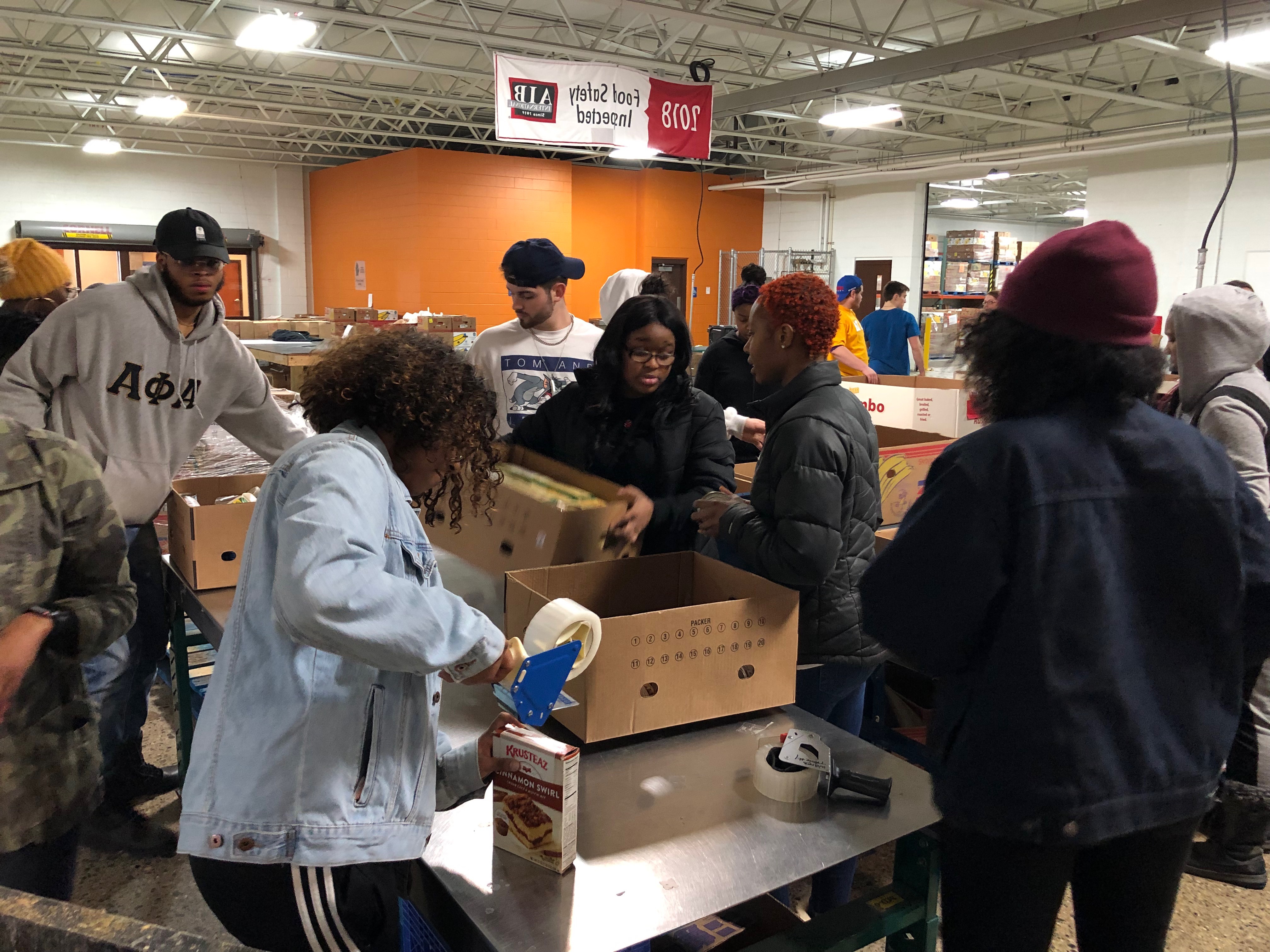 As a Flint native, University of Michigan-Flint student Brooklyn Golden knows the importance of giving back to the community.
"It's very important to support the community," said Golden. "Flint needs a lot of support, so it is really good to see people staying here and being involved."
A junior majoring in elementary education with a minor in early childhood education, Golden and 12 other students from the UM-Flint Black Student Union volunteered at the Food Bank of Eastern Michigan on Feb. 23.
"It is part of the mission of the Black Student Union to volunteer in the community," said Golden. "We do it every month and this month chose the food bank."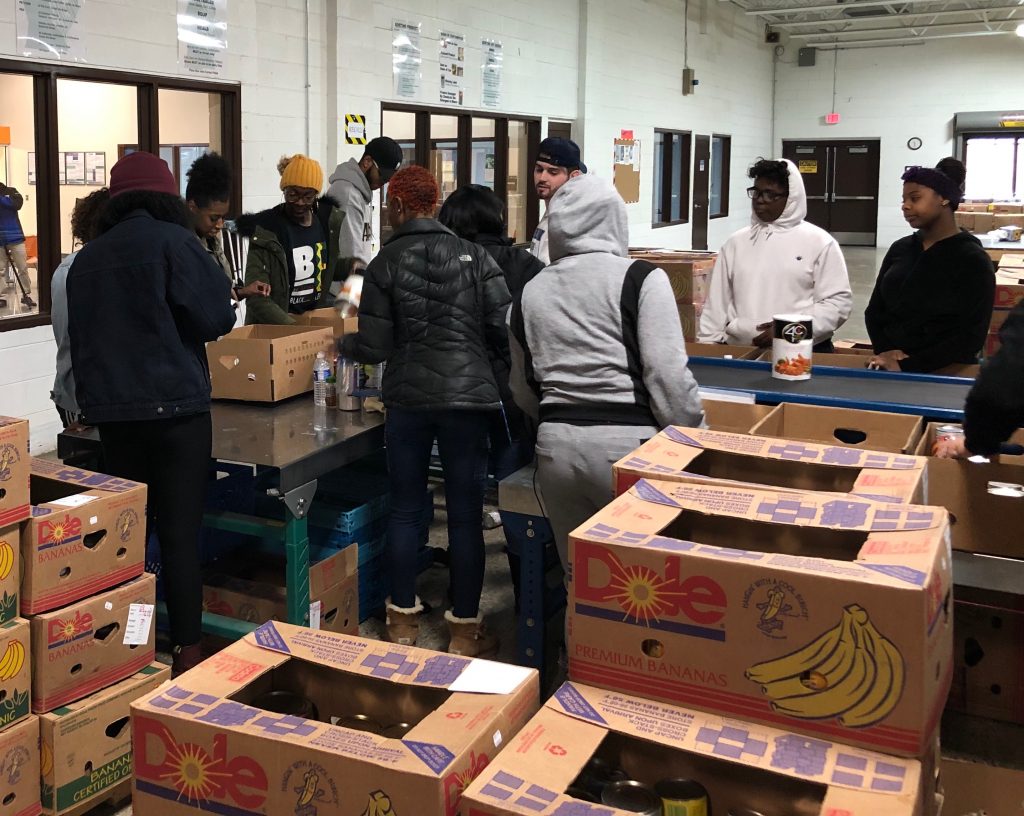 The students worked in the Food Bank of Eastern Michigan's Hunger Solution Center for three hours. Volunteers are tasked with sorting donated food for distribution to more than 400 agencies in 22 counties that the food bank serves in eastern Michigan. Tasks include sorting food by type and ensuring there aren't expired or damaged items among the food being packed.
"We had a really good system working together. The food bank staff is friendly, and it is a comfortable place to volunteer," added Golden.
Volunteer shifts are available at the food bank Monday through Saturday; University of Michigan-Flint student groups are regular volunteers there throughout the year.
"We love working with college students," said Keri Brack, volunteer coordinator at the Food Bank of Eastern Michigan. "UM-Flint is one of the best organizations for sending us volunteers, and their students are dependable and great to work with. We wouldn't be able to provide food to people in need without our volunteers. We are grateful to UM-Flint and UM-Flint students for always being willing to volunteer in support of the community."
On Saturday, there were approximately 60 volunteers at the food bank, including the UM-Flint students. Collectively, they sorted enough food to provide meals for 55,000 people in Michigan. Each volunteer sorts enough food for approximately 335 people per hour during a shift.
Golden noted the importance of students finding time to be involved in the Flint community. "Even though you're busy or tired, if you can come for even an hour, your help is always needed," she said.
Contact University Communications & Marketing with comments, questions, or story ideas.