Q & A with Susan E. Alcock, Interim Provost & Vice Chancellor for Academic Affairs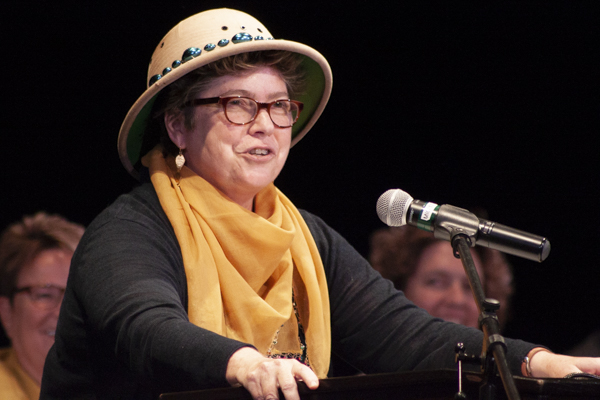 Interim Provost and Vice Chancellor for Academic Affairs Susan E. Alcock shares her impressions of UM-Flint, her professional background and leadership style, and more in this Q&A with University Communications & Marketing.
What are your impressions of UM-Flint?
Folks are busy, folks are friendly. I haven't met a person yet who doesn't want to help if I ask a question. I love the history displays in the library. The theatre is cool. My office view down Saginaw Street from the Pavilion is quite lovely. I don't get up to North Bank or the White Building often enough yet. I still get lost in the gerbil tunnels.
What would you like the university community to know about your professional background and your goals within this position?
I self-identify first and foremost as an archaeologist. I knew I wanted to be one since I was about six years old, and never really considered any other career. Being an archaeologist brings with it certain fundamental attitudes and approaches. By nature, we tend to be team players: you can't really do good archaeology on your lonesome. We also have to be highly interdisciplinary and open-minded in our work: archaeology requires everything from ancient languages to mass spectrometers, from library time to seasons in the field. And archaeologists tend to think in the long-term, not thinking just about yesterday, today, and tomorrow. I think these are useful qualities to bring to work in university leadership. We're all in it together.
What should faculty and prospective faculty know about the opportunities at UM-Flint, along with the academic culture at the university?
You can find numerous potential partners on our campus, and across the three Michigan campuses, to play with—both around your teaching and your research. We are looking for more ways to make that happen, and I am open to any and all ideas you may have!
Contact University Communications & Marketing with comments, questions, or story ideas.