UM-Flint students talk about their plans for a successful year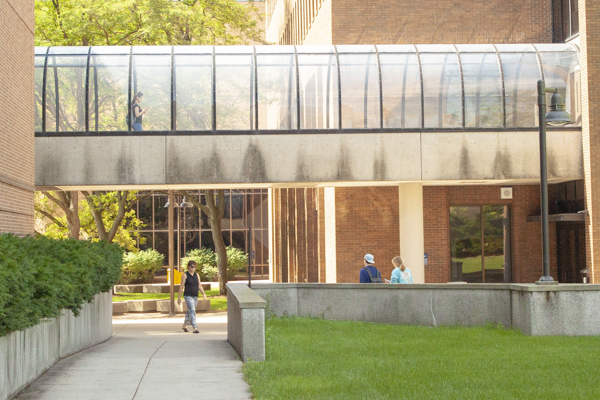 The start of the academic year brings excitement and promise for what comes next.
University Communications & Marketing spoke with students throughout the day about what they are looking forward to this year.
Students were also asked how they plan to take advantage of academic resources and other opportunities available to them on campus.
Here are some of their thoughts.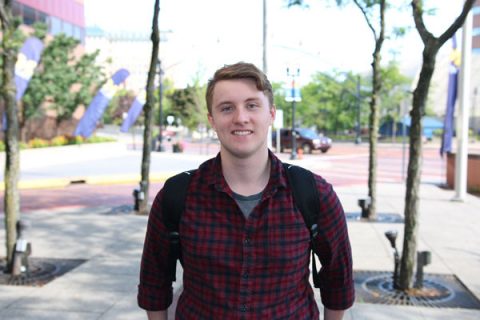 Ryan Southwell, a senior studying computer science, said the university is a vibrant place to network.
"I am interested in meeting new people, gaining new knowledge, and building relationships to take into the business world. I like to talk with other students. I like to talk with professors to learn their insights."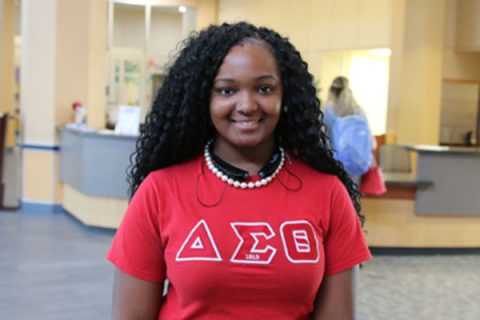 Shateonnia Wooley, a senior studying social work, said she has met and made friends with students from various countries, and plans on continuing to expand her knowledge of different countries and people from various backgrounds.
"I want to learn about other groups. That way, if anyone is interested in coming here, I can give them information about almost anything. I am really interested in the various international groups. I am looking to step outside my culture, and look at other people's cultures."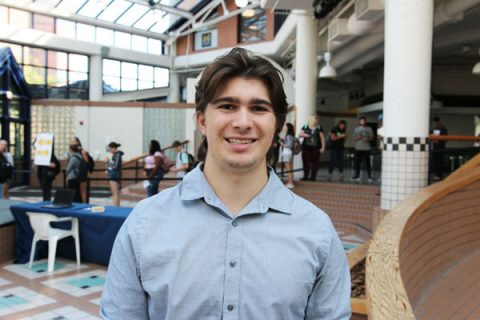 Noah Stark, a first year student, said he wants to leverage the laboratories and faculty at UM-Flint.
"I am looking forward to the level of study, and staying on top of things with the resources they have here, including the labs."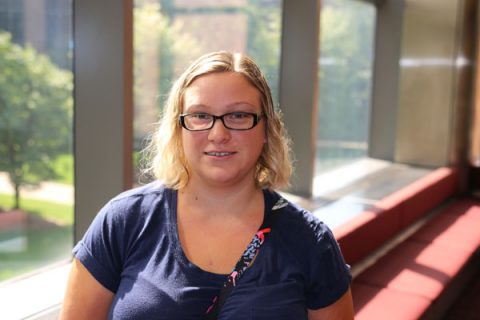 Katee Mast started taking classes at the university in 2016 and is starting her first semester as a full-time social work student.
"I am interested in getting more involved with the social work club, the volunteer opportunities, and doing the off-campus events that help us get to know the community."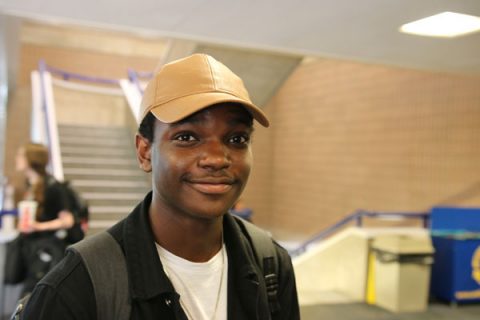 Joshua Adedeji, a transfer student from the state of Minnesota, is originally from Nigeria. He is looking forward to exploring the various student groups on campus, and growing as a person and within his field of mechanical engineering.
"In general, the campus is amazing," he said. "I know there are a lot of opportunities at this university."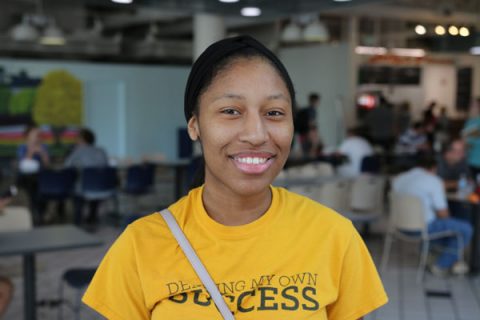 Janasia Thomas-Gant, a junior majoring in dance with a minor in business, said she plans on leveraging the expertise of her faculty advisor and the UM-Flint Writing Center.
"I am going to use the center as a guide on how to write my papers. I like the energy on campus and the people. If you need help, you can find it easily."
Contact University Communications & Marketing with comments, questions, or story ideas.