New parental leave benefits support UM-Flint families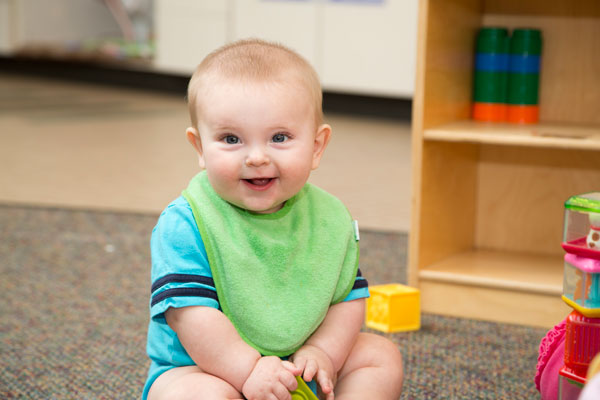 Faculty and staff who add children to their families can now take advantage of paid parental leave at the University of Michigan-Flint.
The university's new maternity (childbirth) leave policy provides up to six weeks of paid time off for recovery from childbirth. A separate parental leave benefit provides all eligible parents, including fathers, with up to six weeks of paid time off to bond with a new child. Eligible birth mothers may use both leaves for a total of up to 12 weeks.
In addition to the new paid leaves, eligibility for extended sick time has been reduced from two years of service to one year for faculty and staff as of September 1. It applies to all uses of extended sick time, including those not related to pregnancy or childbirth.
The expansion of paid parental leave at U-M reflects engagement with multiple University of Michigan groups, as well as a growing national dialogue on the benefits of extended leaves for parents, children, and families.
The new leave benefits became available as of September 1. They are separate from existing types of time off under the university's sick time, vacation, and Paid Time Off policies.
Under the new policy, maternity leave is available upon hire to eligible faculty and staff. It must be used as a single block of up to six weeks immediately following delivery. Absences related to pregnancy, prenatal care, or a recovery period of more than six weeks will continue to be covered by other types of time off if eligible and available, such as extended sick time.
Eligible faculty and staff may take parental leave within one year of a child's birth or placement for adoption, foster care, or legal guardianship. The birth or placement with the parents must occur after the faculty or staff member has completed six months of service. Faculty who are eligible for modified duties may choose to take parental leave in lieu of one semester of modified duties.
A special eligibility period will apply for new parents who added children to their families shortly before the new benefits took effect. Eligible faculty and staff who welcomed a new child between July 1 and August 31 may request up to six weeks of parental leave to use within the next year. Maternity leave is available for births that occur on September 1 or later.
"We're thrilled to be able to deepen our commitment to supporting our faculty and staff when they expand their families," said Laurita Thomas, associate vice president for human resources. "I'm confident that these new benefits will also help us recruit and retain exceptional candidates who are looking for communities where they can thrive both personally and professionally."
Faculty and staff covered by a collective bargaining agreement should consult their contract and/or union representative regarding eligibility for leave benefits. Faculty and staff with questions about the new benefits should contact Human Resources at (810) 762-3150.
For complete information, please visit https://www.umflint.edu/hr/policies-procedures or www.hr.umich.edu/parental-leave.
Contact University Communications & Marketing with comments, questions, or story ideas.