UM-Flint students explore "The Business of the Arts in Japan"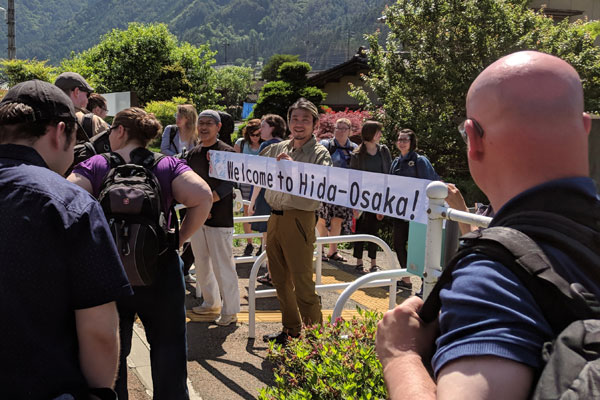 Sarah Hite bought her first sketch book this year. It was for her education abroad trip in May, a UM-Flint class that merged arts, business, and culture in Japan.
As part of the class, "The Business of the Arts in Japan", the 21 students were to journal and sketch every day about their experiences, as a way to observe and be inspired.
Hite, an MBA student who is also a product development scientist in a food research lab, had her doubts about the sketching. She considered herself more of a lists, bullet points, and journals type of person.  The last art class she took was a pottery course in high school.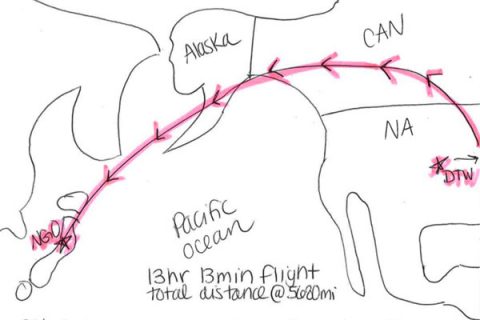 "Journaling was comfortable. Sketching was not," Hite later wrote in her reflections on the journey in Japan.
But something happened during the 10-day-trip. Hite stuck with journaling at first, but gradually sketched more, and by the end of the Japan trip, it was the main way she expressed herself for the assignment.
"Prior to the trip, I never would have dreamed about making a sketch to represent what I was thinking," Hite said. "It really opened my mind to brainstorming in ways I had never tried. The trip taught us to have an open mind, and that any opportunity to train your brain in different ways is absolutely beneficial for your professional career."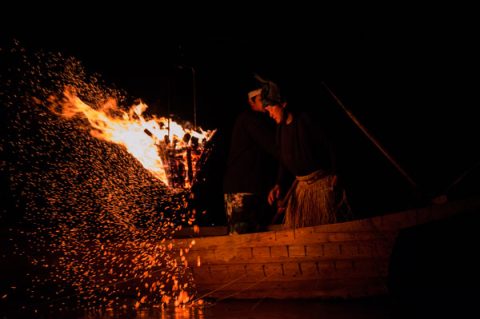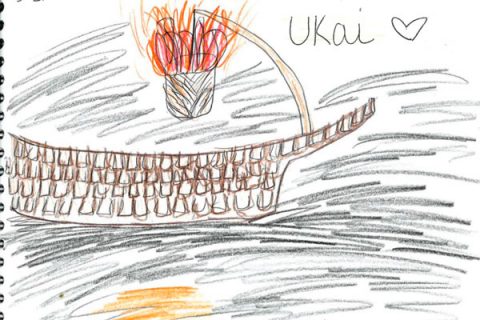 Hite's experience mirrored the goal of the course, designed and led by Greg Laurence, an associate professor of management, and Shelby Newport, an associate professor of theatre and dance. Both are also heavily involved with the International and Global Studies Program at the university.
"We saw the class as an experiment for what makes a good study abroad course across disciplines, and all of the measurements were successful," said Newport.
Newport and Laurence hope to use the class as a springboard into discussions on how to develop future partnerships between disciplines at the university, including education abroad programs. They hope to serve as mentors for faculty looking at how to design such courses.
The class of graduate and undergraduate students included those studying business, marketing, accounting, organizational leadership, psychology, creative writing, arts administration, theatre design and technology, acting, and international business.
The group delved into the culture of Japan, attending a sumo tournament, and the Tokyo Philharmonic Orchestra. They visited a sixth-generation family business that makes sweets used in tea ceremonies. They spent part of the time staying with host families, and met a host of different artists.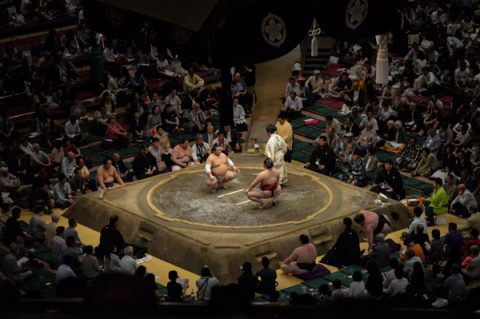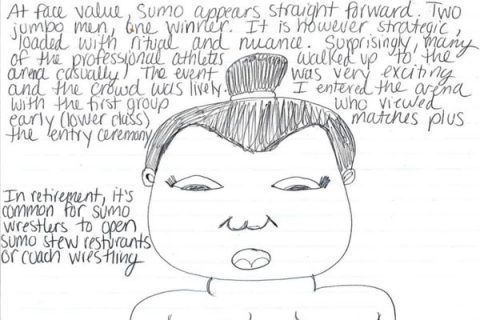 In the village of Hida-Osaka, they spent time with a ceramicist and a stained glass artist. Their visit drew the attention of the Japanese media, and the class was featured on the national news.
Throughout the trip, Laurence said students and faculty witnessed and tried new things. They also were learning how their peers from different fields processed information and came up with ideas.
"Everybody is experiencing something for the first time, so that really amped everything up," he said.
Hannah Erdman, a theatre design and technology student, said the design of the class made it a success.
"I was part of a class made up of people that I would normally not take a class with. The mix of new people helped me to learn and experience things from a whole new perspective than I am used to," she said. "I believe the interdisciplinary design of the class is a big part of what made this trip great."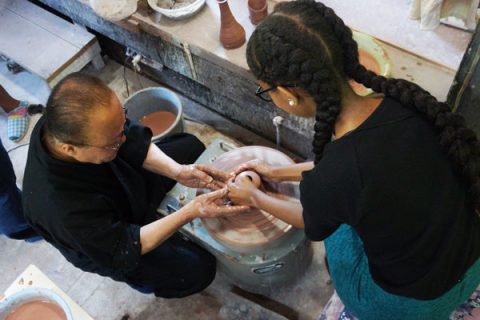 Newport said spending time with people who developed their craft across generations gave students a new way of thinking about art and business.
"They are learning these trades from their families and passing it on," she said about the Japanese professionals.
Now that the class is over,  Newport and Laurence said it has sparked ideas on how to design other courses that incorporate travel and bringing different academic disciplines together.
Hite said the setup of the course helped her grow both personally and professionally.
"Seeing the world, and having the opportunity to do that through a lens that is academically focused, it was deeper and more thoughtful than a vacation. It was eye-opening."
Contact University Communications & Marketing with comments, questions, or story ideas.