Legal and cultural historian Martha S. Jones is UM-Flint's spring commencement speaker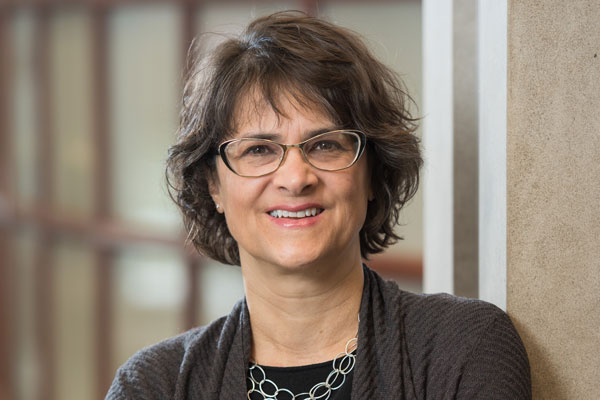 The University of Michigan-Flint has announced the keynote speaker for its Spring 2018 Commencement Ceremonies.
Professor Martha S. Jones is a legal and cultural historian. Her research interests include race, law, slavery, citizenship, and the rights of women.
Jones is a Professor of History, and the Society of Black Alumni Presidential Professor at Johns Hopkins University. She was a faculty member at the University of Michigan, in Ann Arbor, from 2001 to 2017.
Professor Jones said being part of the University of Michigan-Flint spring commencement ceremonies holds special meaning for her.
"Once you are on board at the University of Michigan, whether you are faculty, staff, or a student, you become part of this huge family across the globe," Jones said. "Coming to Flint is a reminder for me that I am still part of the family, a part of the network, across the country and globe. It's meaningful."
There are two ceremonies held April 29 at the Dort Federal Credit Union Event Center in Flint. Jones is scheduled to speak at both.
Jones was a Presidential Bicentennial Professor, and a Professor of History and Afroamerican and African Studies at the University of Michigan. She was also a founding director of the Michigan Law School Program in Race, Law, & History.
Jones earned a PhD from Columbia University and a Juris Doctor degree from the CUNY School of Law. She spent nearly a decade as a public interest lawyer, representing homeless people, women with HIV and AIDS, and people with mental illness.
Professor Jones is author of All Bound Up Together: The Woman Question in African American Public Culture 1830-1900; and Birthright Citizens: A History of Race and Rights in Antebellum America. She co-edited Toward an Intellectual History of Black Women.
"As a legal historian, I am still asking questions about the way in which, as a culture and society, we have and have not responded to human needs," Jones said.
"The students, faculty, and staff are honored to welcome Prof. Jones back to the University of Michigan family for this very special day," said UM-Flint Provost and Vice Chancellor for Academic Affairs Douglas G. Knerr. "Her work is inspiring and transformational, and her commitment to our society is a shining example of the values we hold dear at UM-Flint."
Contact University Communications & Marketing with comments, questions, or story ideas.