New Alumni Engagement Symposium for UM-Flint faculty and staff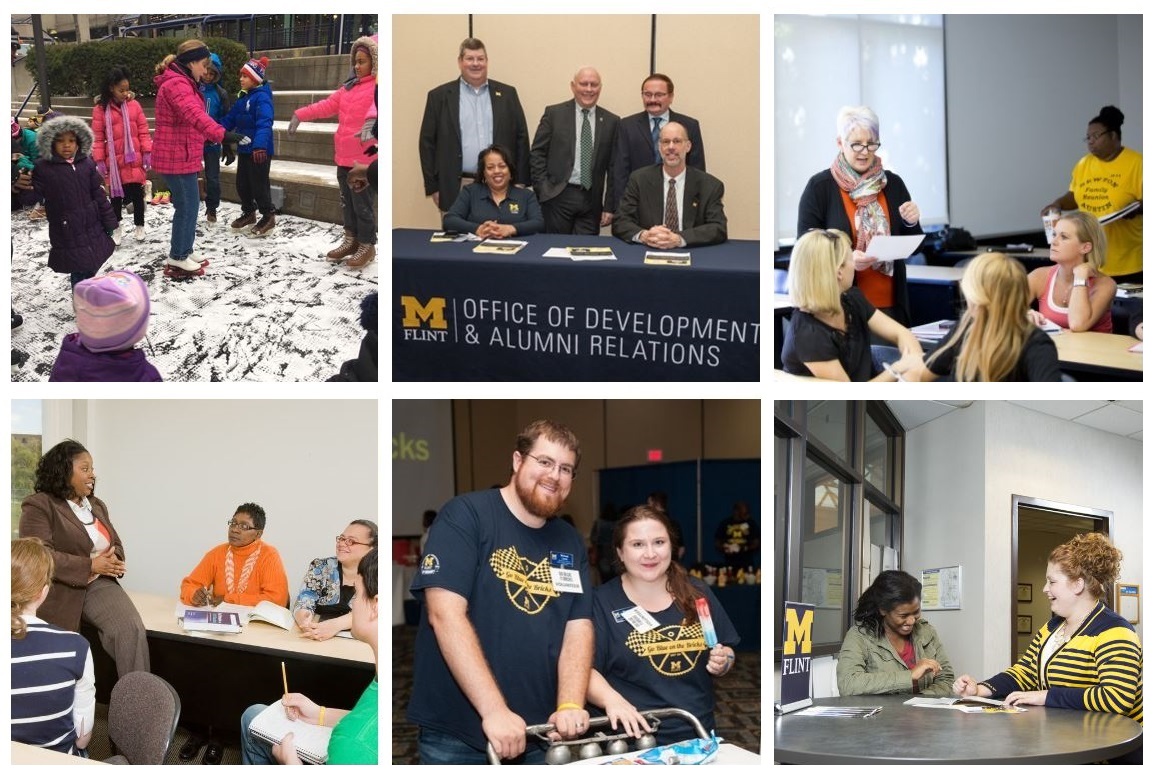 On Tuesday, April 3, the University of Michigan-Flint Office of Alumni Relations will host their first Alumni Engagement Symposium. Open to all faculty and staff, this event aims to bring campus together for an afternoon of collaborative discussion around the role that members of the campus community play in engaging our alumni.
"We believe that some of the best alumni relations "professionals" are the faculty and staff that impact the lives of our alumni when they are students," said Alumni Relations Manager Brent Nickola. "Many of the strongest bonds our alumni hold are with faculty and staff, and we want to help maintain and strengthen those special bonds.
Topics slated for discussion range from communicating with alumni, alumni event planning, and a detailed look into the overarching strategy Alumni Relations is using to engage our alumni. In the spirit of cross-campus collaboration, staff and faculty from the Thompson Center for Learning & Teaching, the College of Arts and Sciences, University Communications and Marketing, the Alumni Association of the University of Michigan, and UM-Dearborn will be participating as facilitators or co-hosts for these sessions. The afternoon will culminate with an "alumni style" social gathering at Churchill's Food & Spirits.
"We want our campus partners to leave feeling empowered," Nickola said. "This means providing them the necessary framework for how our unit can support their needs. We also hope to leave with a better understanding of how our campus teammates see themselves in the work of alumni engagement."
Hosted by the UM-Flint Alumni Leadership Corps, the social hour portion of the event aims to showcase campus' engaged volunteers. "Most importantly, we want this to be fun," adds Nickola. "We want to provide the same warm experience at our social gathering that we try to give to our alumni each time we engage with them. We figured there is no better way to do this than to invite our Alumni Leadership Corps to play host, and be available for networking, advice, or any other discussion pertaining to their alumni experience."
The Alumni Engagement Symposium will begin at 1:00 p.m. in the Michigan Rooms. Light refreshments will be offered. Please register with the Office of Alumni Relations.
Contact University Communications & Marketing with comments, questions, or story ideas.