UM-Flint nursing program for veterans receives grant from Newman's Own Foundation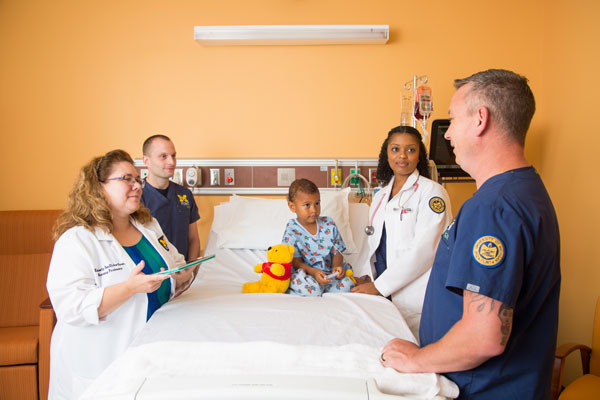 University of Michigan-Flint's Veterans Bachelor of Science in Nursing program (UM-Flint's VBSN) has been awarded a $100,000 grant from Newman's Own Foundation, the independent foundation created by the late actor and philanthropist, Paul Newman.
The award to UM-Flint's VBSN was made by Newman's Own Foundation as part of its commitment to improve the lives of United States military personnel, veterans, and their families.
This grant to UM-Flint's VBSN will be used to develop and implement a Vet2Vet Support Specialist Program, a program dedicated to providing peer support to veteran students.
UM-Flint's VBSN is committed to providing a military friendly environment, ensuring that veterans receive the best education, outstanding supportive services, and every tool necessary for academic success.
"The University of Michigan-Flint Vet2Vet Coaching Program will provide benefit for both students and coach specialists who are military veterans," said VBSN project director Dr. Beverly Jones. "The program is a two-way relationship that supports matriculation persistence and university engagement as veterans transition into student nurses and successfully complete the registered nurse licensure examination. By enhancing student morale, productivity, and reducing the sense of student isolation, the program paves the way for veterans to become bachelor-prepared registered nurses."
UM-Flint's VBSN is dedicated to building healthy communities by strengthening the healthcare workforce through the recruitment, successful nursing program matriculation, licensure, and employment of U.S. veterans. The program focuses on the reduction of barriers that interfere with the transition of veterans into nursing, and the award of academic credit for military coursework and health-oriented training.  UM-Flint addresses both veteran unemployment and increased demands for BSN-prepared registered nurses.
The VBSN program is an accelerated program that builds on veterans' prior military healthcare training for those who desire to complete the Bachelor of Science in Nursing (BSN) degree. Veterans will complete the program well-prepared to pass the Registered Nurse (RN) licensure exam and gain successful employment.
Contact University Communications & Marketing with comments, questions, or story ideas.