UM-Flint holds seminar on "Power of People and Place"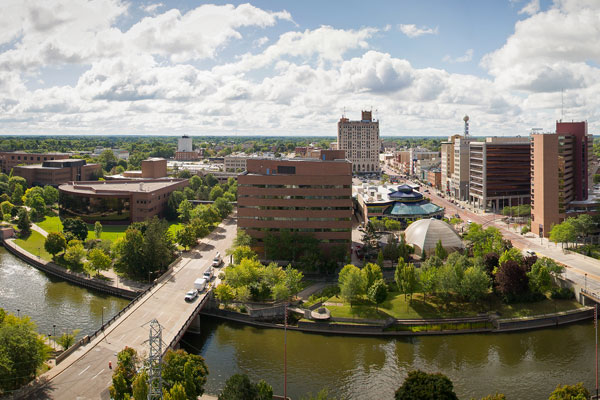 UM-Flint is holding a daylong seminar October 24 about the "power of people and place."
More than 180 area leaders will discuss the different ways in which to shape a community and its public places at the event "Aspire to Transform."
Dan Gilmartin, executive director and CEO of the Michigan Municipal League, will be the keynote speaker.
"We have a broad mix of people coming, including from community organizations, philanthropy, state government, federal government, and from the university, including faculty and students," said Paula Nas, director of the university's EDA University Center for Community and Economic Development, which is hosting the event.
The center formed last year after University Outreach received a five-year grant of $400,000 from the U.S. Department of Commerce's Economic Development Administration. The center supports economic development efforts within the region made up of Genesee, Shiawassee, Lapeer, St. Clair, Huron, Sanilac and Tuscola counties.
The seminar, held within the Northbank Center ballroom, will include UM-Flint faculty and students discussing research projects supported by the center and the Office of the Provost & Vice Chancellor of Academic Affairs. Projects to be highlighted include a SmartZone feasibility analysis, developing a Parkinson's disease care and research network, shipping container pop-up retails, and workforce development in the Civic Park neighborhood in Flint.
The benefits of the event to the university and community extend far beyond Tuesday, Nas said, with ideas being exchanged and relationships being built that will further help shape the region.
"We plan on hosting 'Aspire to Transform' annually, with each year focused on a different theme," Nas said.
Contact University Communications & Marketing with comments, questions, or story ideas.