UM-Flint Students Start New Academic Year
The first day of the Fall Semester is here, along with a new wave of excitement, anticipation, and energy for the academic year. University Relations spoke with several students about the new semester, life on campus, and their college career at University of Michigan-Flint.
Michael Nickels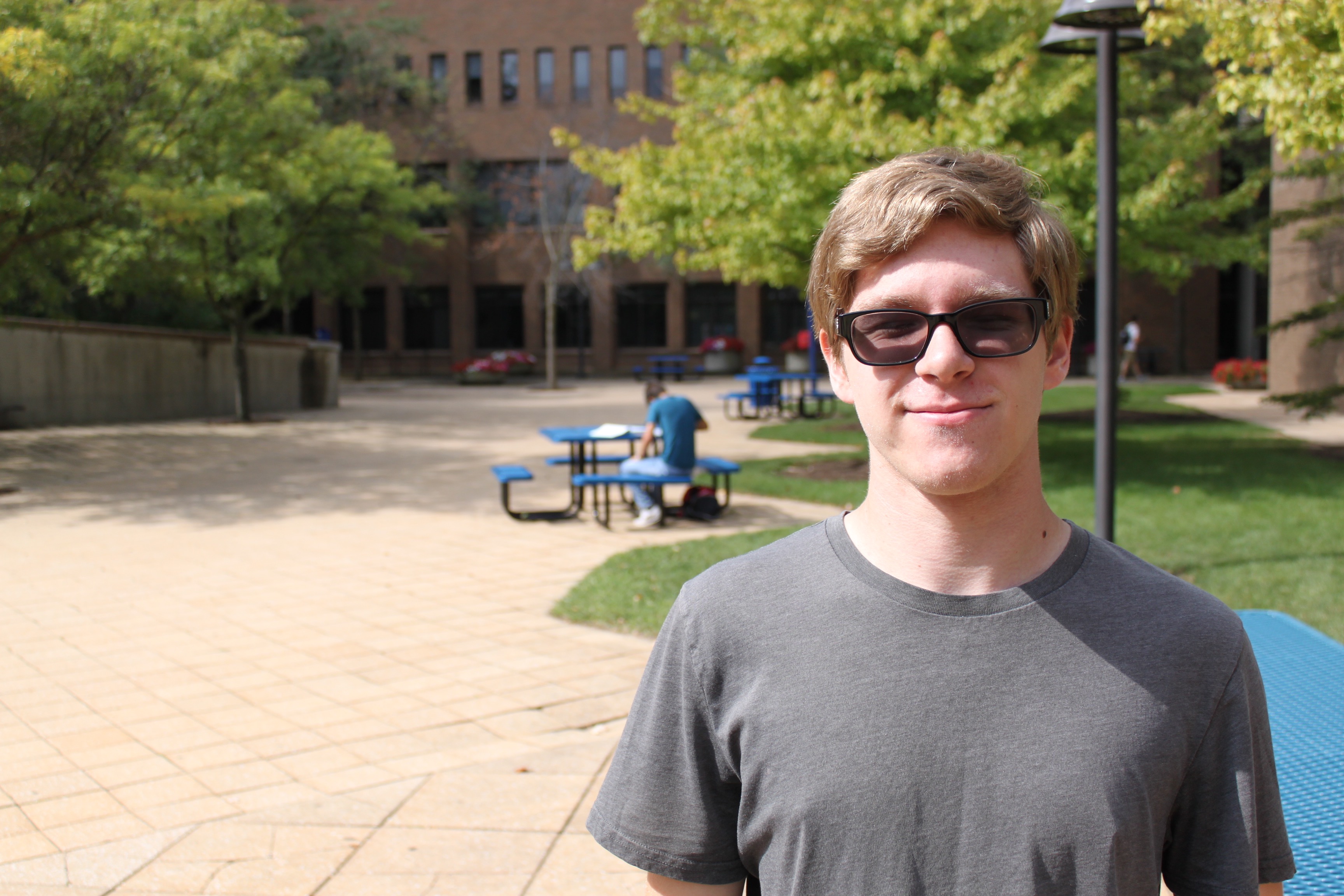 Michael Nickels came ready for his first day of college. The Davison High School graduate printed out a schedule ahead of time, and checked online to make sure he was okay with his textbooks.
"I have a map with me so I know where I am going before I even go there," Nickels said.
Gone are the days of a set daily schedule, with one class after the other. After his first college class, he started a reading assignment during his more than hour break before his next course.
"I figured it's better to start sooner than later," he said.
Nickels said he was drawn to UM-Flint by its reputation, proximity to home, and for being part of the University of Michigan.
"It feels good," he said about day one. "It feels different."
Angela Wang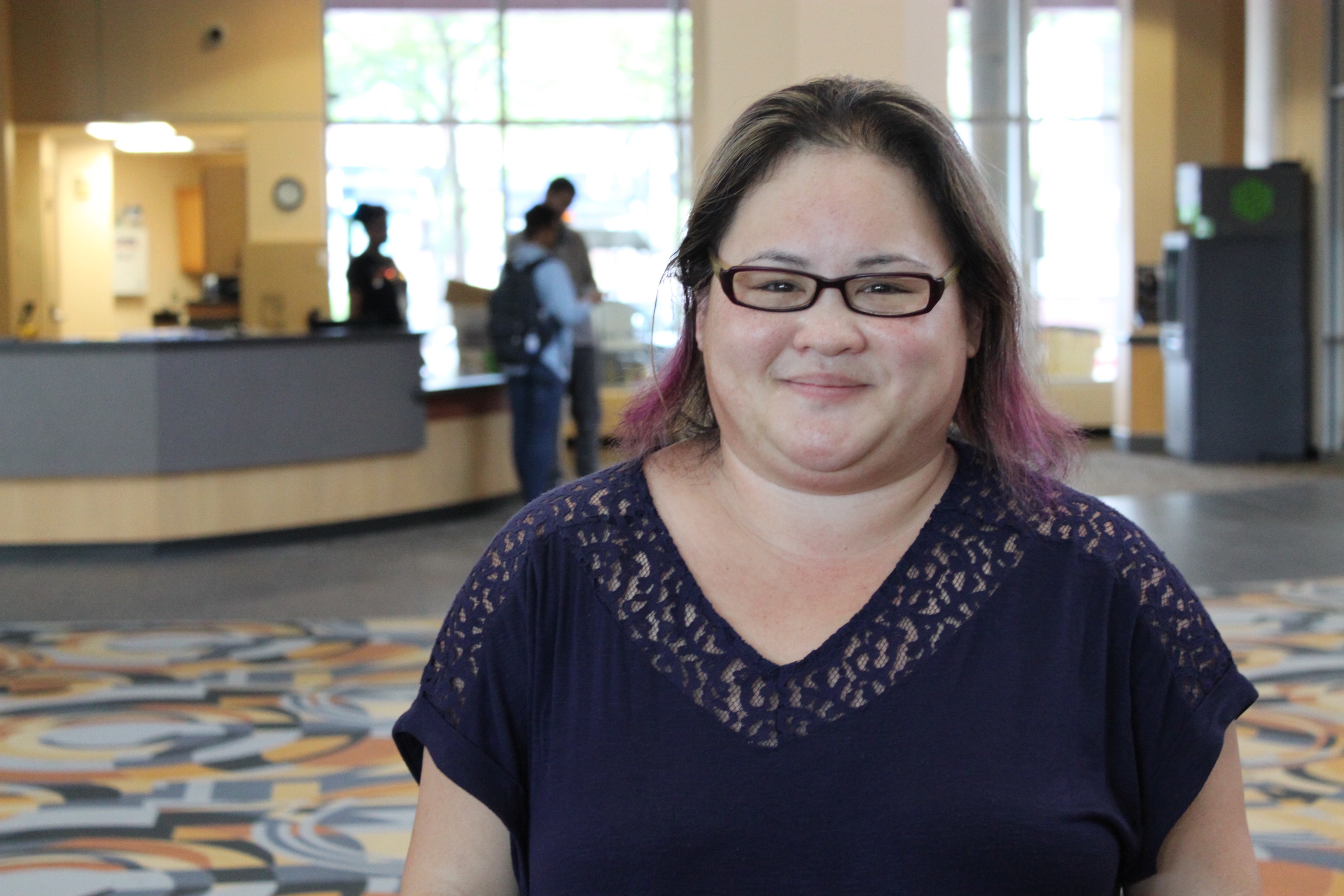 Angela Wang is a senior at UM-Flint this year but her enthusiasm for the first day of classes hasn't waned.
"I couldn't sleep last night because I'm excited about the start of the new academic year," she said.
Wang, who is a senior majoring in health care administration and minoring in general business, is looking forward to her efforts as a Tri-Campus Fellow. She is involved in preparing for the Tri-Campus Summit being held next month in Dearborn. The Michigan Tri-Campus Collaborative helps to unite the institutions on community and campus topics.
"It's to see what we can do as one big Michigan family to work on things," she said.
Ta'Jane Townsend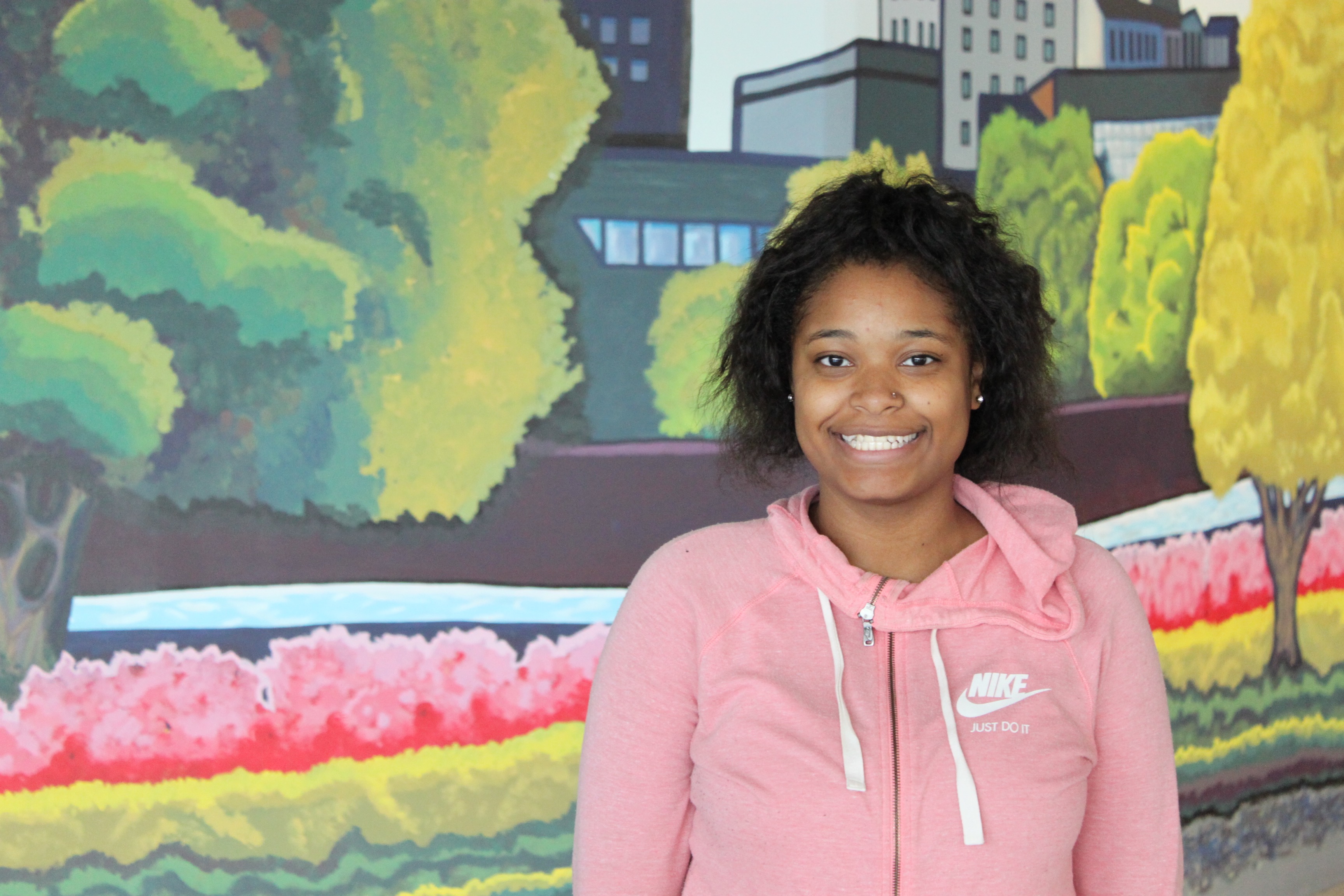 Ta'Jane Townsend was well acquainted with campus before her first day as a student at UM-Flint.
"My cousin, she is a sophomore at school here and I visited her on campus," said Townsend, a Flint Township resident.
That familiarity with campus helped her decide to attend here. She showed up more than an hour early on the first day to take care of some logistical tasks, and make sure she was ready to roll with her first class.
But when she arrived at the classroom, it was already filled with students.
"I thought I was late for the first class!" Townsend said, reliving that feeling later in the day.
It turned out to be a class yet to finish. With the jitters out of the way, Townsend returned to enjoying the start of her UM-Flint career.
Taylor Yager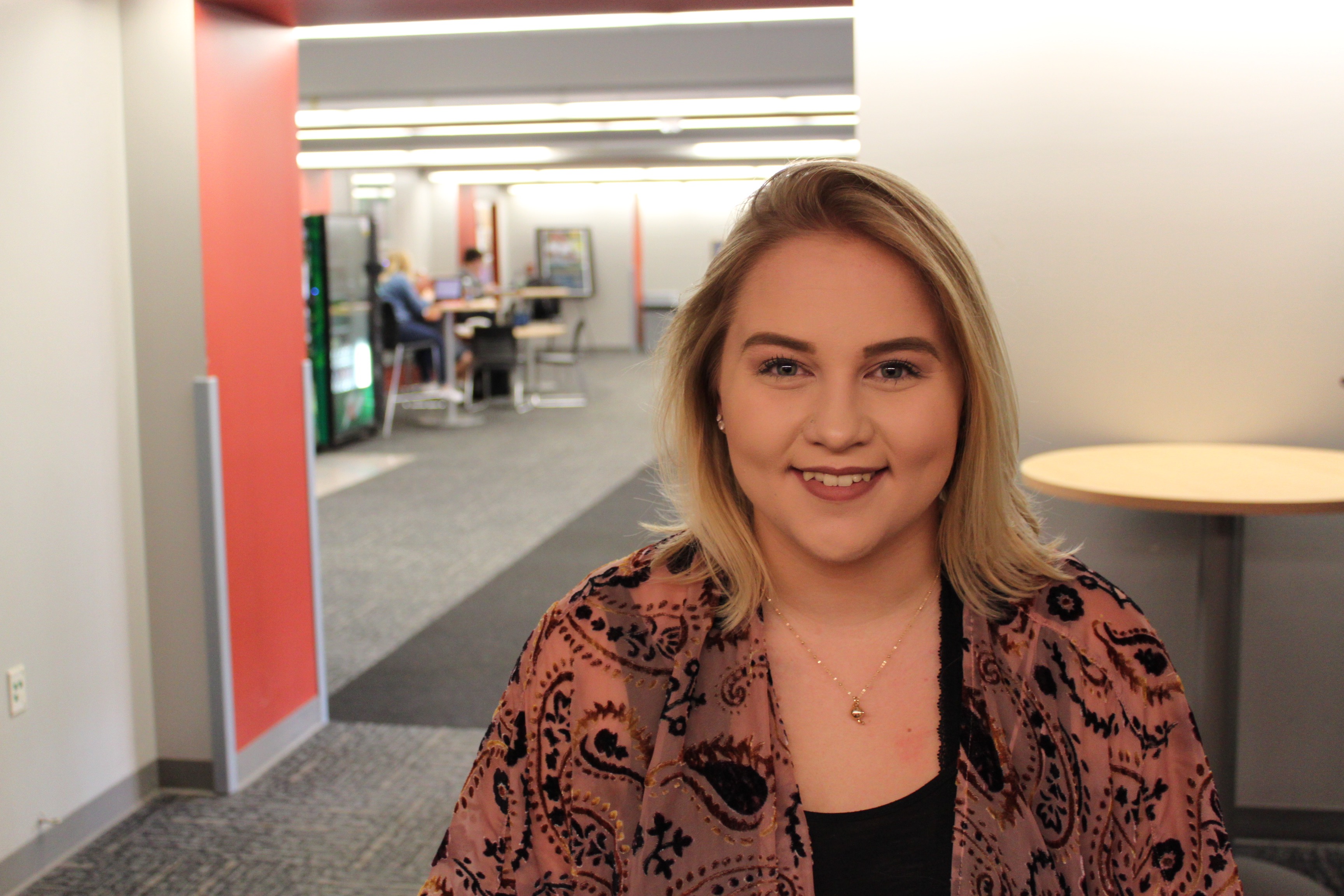 Taylor Yager started her second academic year at UM-Flint stress-free and ready for class.
"I'm not nervous at all. I love school. I am excited to be here," Yager said about UM-Flint.
Yager, a mechanical engineering student, said she overbooked her classes last year, but this year, she is happy with her scheduling.
"I know how to handle my work and my study life," she said. "I have a set plan."
With that stress gone, she can further enjoy the university.
"The faculty are really nice, there are a lot of clubs to get involved in, and I love the study space. It's nice and quiet and relaxing."
Xaivier Perkins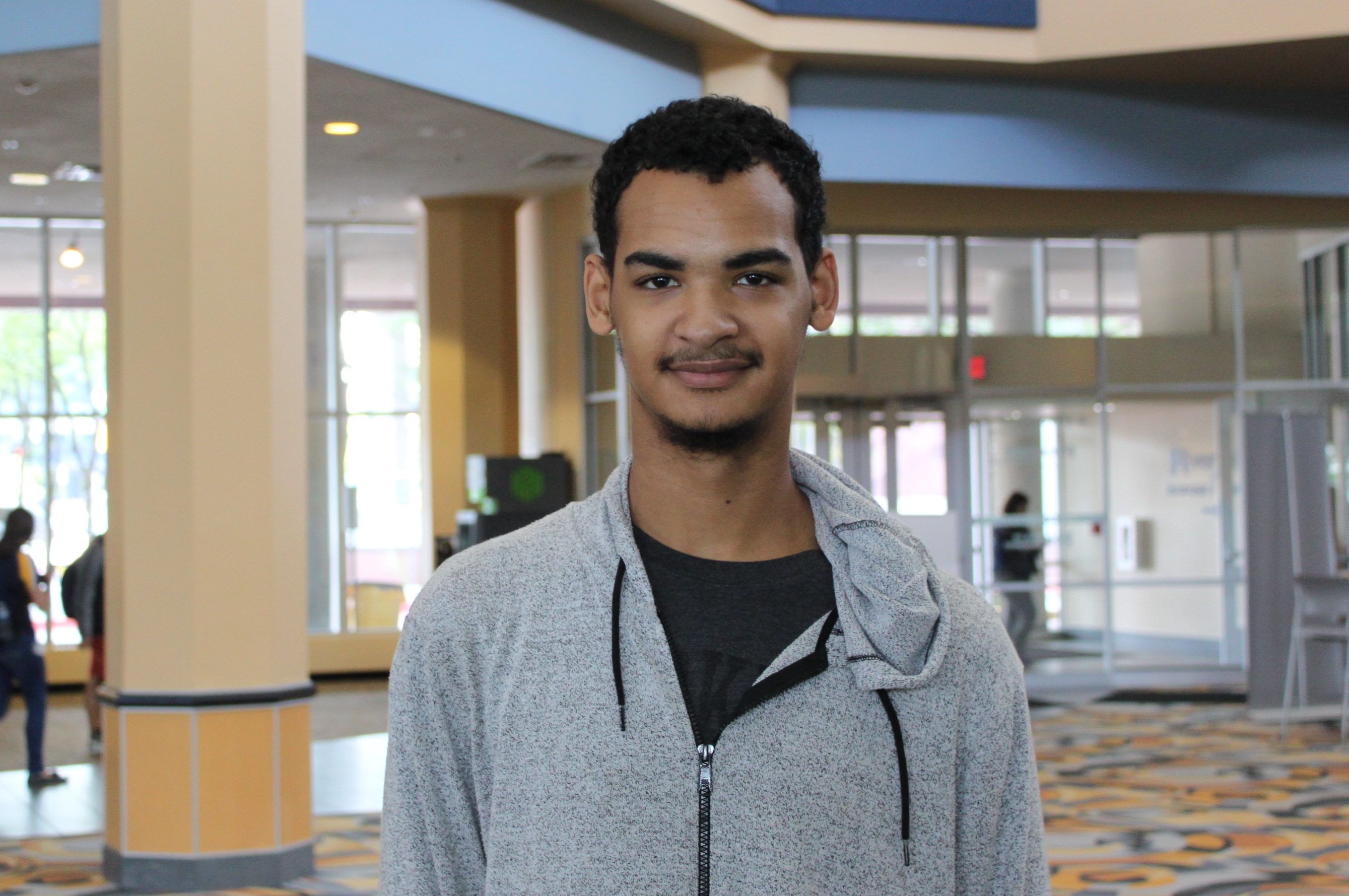 Xaivier Perkins is ready for the new academic year thanks in part to the supportive community at UM-Flint.
"I appreciate that everyone here is so kind and easy to talk to," said Perkins, who is starting his second year at the university. "Everyone knows each other. It is a family type environment."
Perkins said he is more prepared this year, and stocked up on his books and supplies. He is researching social work and business management as possibilities for his major. The long library hours and university support services only add to the approachable feel on campus.
"The excitement is here but I have a lot less nerves this year," Perkins said.
Contact University Communications & Marketing with comments, questions, or story ideas.