Families Help Students Move into UM-Flint Residence Hall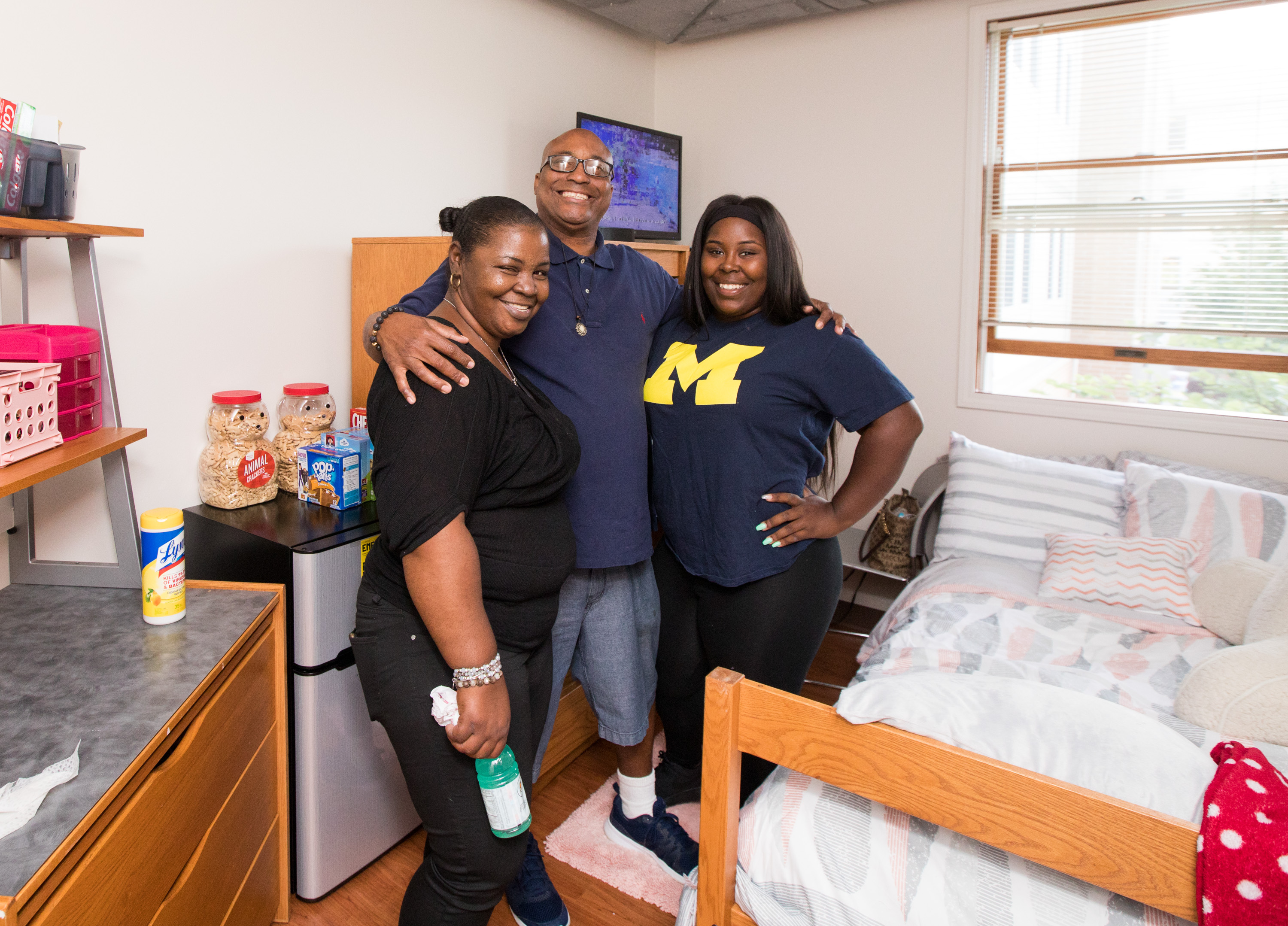 The excitement was palpable Friday at UM-Flint's First Street Residence Hall for Move-In Day. Throughout the morning and afternoon, families and volunteers helped students lug, push, and wheel their belongings into the dorm. It is a milestone for the students, but also for their families. We spoke to several parents about what it meant to them to see their child join the UM-Flint family.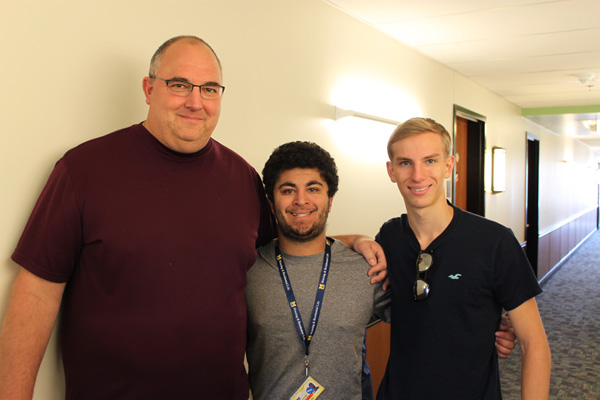 Frank Sovis felt the stirrings of memory as he helped his son Ben move into his dorm room. Frank attended UM-Flint in the 1980s. He met his future wife and Ben's mom Susan at the university.
"We just had a great experience here," Sovis said, who lives in the Northville area. "It is kind of fun coming back here."
When his son was looking at schools, Sovis said UM-Flint "rose to the top."
Sovis marveled at the expansion of campus since his time at UM-Flint, but he said the personal feel of the university remained.
"My classes had twenty students in them. It's that kind of intimacy you still get here," he said.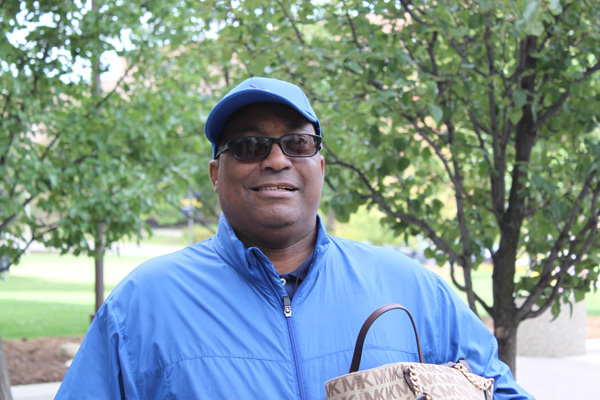 James Bennett started helping his daughter Nickyl Nelson pack and gather everything for move-in day last week. Then they loaded up their truck Thursday night, and Friday morning, he and wife and daughter left for UM-Flint.
The day had arrived, and he didn't want it to end. As he drove up to campus, Bennett said it was emotional for him. But he felt Nelson had made the right decision and he was pleased with how well orientation went on campus.
"We are going to spend as much time as she wants us around," Bennett said. "But when we get any indication it is time for us to leave, we will hit the road."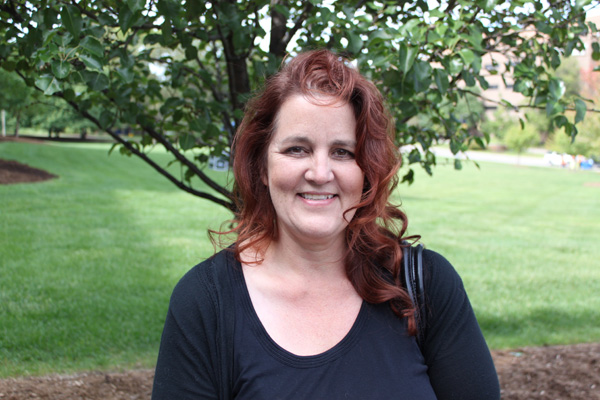 Janet Houthoofd felt the tug and pull of seeing her daughter Amanda move out of the family house in Howell and into the dorm at UM-Flint.
"It is bittersweet," Houthoofd said. "I am excited for her to start her new part of her life and it is sad to see her go."
Amanda's choice of UM-Flint added to her mom's excitement.
"I think she has a great opportunity here," Houthoofd said. "Both for her classes and atmosphere. I can't say enough about the dorms. They are beautiful. I am excited for her. Since the first time she came here, she knew this is where she wanted to be."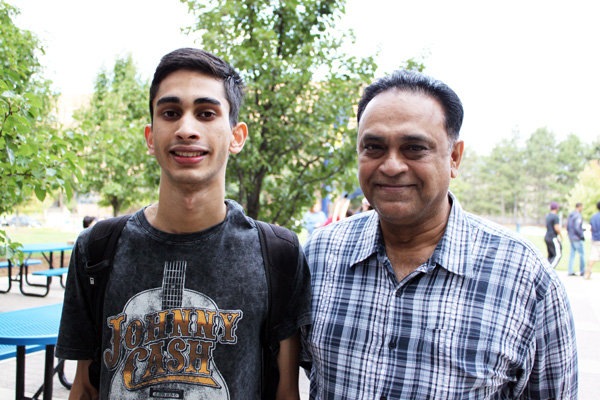 Colin Cornelio offered some fatherly advice to his son Carl as he embarked on his college career at UM-Flint.
"I told him to 'Study hard, play hard, and make a lot of friends.' He is leaving home for the first time."
Carl is from the United Arab Emirates and flew with his dad to Michigan last week. He is studying mechanical engineering and was drawn by the area's automotive expertise. He also did a Google Earth search of the area and was enticed by the greenery and flowers.
"It is so beautiful," Carl said.
Friday, his dad helped him move into his residence hall before flying back home.
"People are very kind and very nice here," Colin Cornelio said. "They listen to you. I am leaving with a lot of goodness."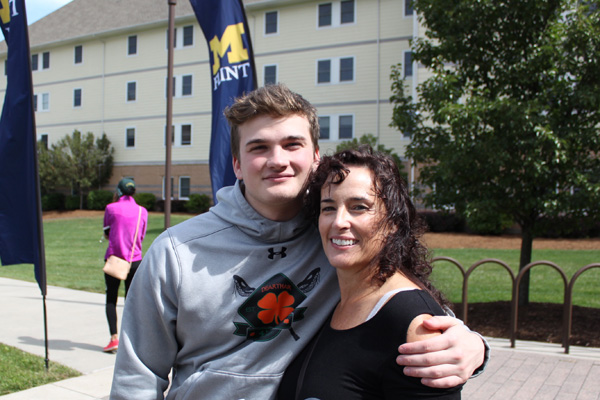 Sam Schuster started touring colleges in his sophomore year of high school. He considered several universities across the country. He thanks his mom, Sharon Schuster, for finding UM-Flint. She went to UM-Dearborn, researched the Flint campus online, and suggested he consider it. Sam plans on studying physics and said the faculty at UM-Flint won him over.
"Thanks to my mom, I heard about UM-Flint," Sam said. "I immediately loved it. The professors are amazing."
Sam and his parents traveled from New Hampshire to move into his dorm at UM-Flint. 
"He is so happy and excited. It makes it easier," Susan Schuster said.
Contact University Communications & Marketing with comments, questions, or story ideas.