T2 Diabetes prevention classes offered at UM-Flint Rec Center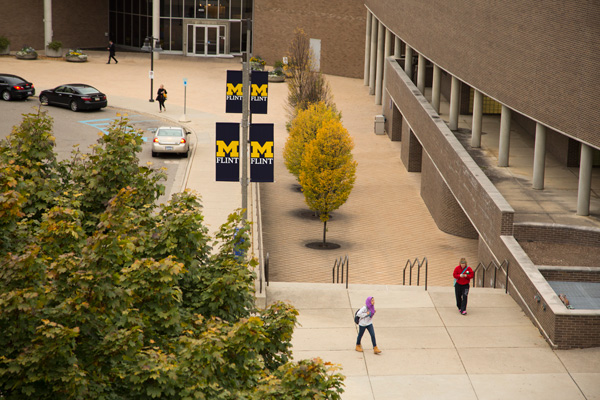 Have you ever been told that you are at risk for diabetes? If so, consider joining a Type 2 diabetes prevention group at the Rec Center or online this fall to lower your health risks.
UM-Flint faculty, staff, and family members who have U-M Premier Care coverage can participate in the program with no out-of-pocket cost, if they meet eligibility criteria. The program is open to those with prediabetes who are motivated to make changes for their health. However, it's not designed for people who have diabetes already.
Prediabetes, or higher than normal blood sugar, affects as many as one in three American adults. People with prediabetes are more likely to develop type 2 diabetes and other serious health problems, like heart attack and stroke.
But there's good news: in many cases type 2 diabetes can be prevented.
With support from MHealthy and the Benefits Office, the Diabetes Prevention Center will once again offer evening diabetes prevention classes this fall at the Rec Center. Led by a trained lifestyle coach, the Diabetes Prevention Program consists of 16 weekly sessions followed by eight monthly sessions. Participants focus on moving more, eating well, managing stress, and staying motivated.
A popular online version of the program is also available, with new sessions beginning every week.
Research has shown that the program cuts participants' risk of developing type 2 diabetes in half.
To learn more:
Contact University Communications & Marketing with comments, questions, or story ideas.