UM-Flint students volunteering in Philadelphia this summer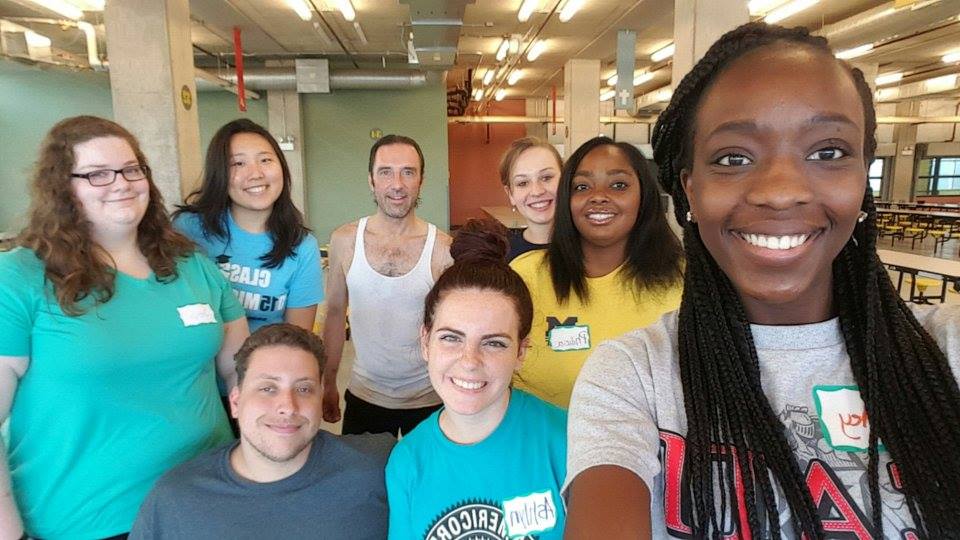 A record number of UM-Flint students are participating in this year's Alternative Summer Break, which takes place in Philadelphia next month.
Thirty-five students will address issues related to poverty and homelessness, health and wellness, the LGBTQ+ community, hunger and food security, and community development.
This is the third year University Outreach has held Alternative Summer Break, with previous trips to Chicago and New Orleans.
"One of the biggest tools these students possess is a passion for others," said University Outreach coordinator Gary Ashley. "They are giving up a week of their summer and spending their money to work alongside the Philadelphia community. The students that go are 100 percent committed to civic engagement. They are selfless, empathetic, dedicated individuals that are making a difference in our world and it's a pleasure to work with them."
Students sign up for the break before knowing the location. This year's trip is August 13 through August 19.
University Outreach leads a series of service learning ventures for the university community.
Alternative Spring Break, in which students work with community organizations within Flint, has been a university staple for more than a decade. Service Saturdays, in which faculty, staff, and students can volunteer for a part of a day in the Flint area, was started two years ago. And this year, Outreach is kick-starting MiBreaks, in which students will spend a weekend per semester in different parts of Michigan helping out.
The summer break trips help students learn about dynamics in different regions and apply what they learn in and around Flint and to service learning programs.
"One of our guidelines in selecting another city is that it has parallels with the Flint community. That way our students are able to easily utilize the skills they gain, plug into the Flint community, and make a difference here in our own backyard," he said.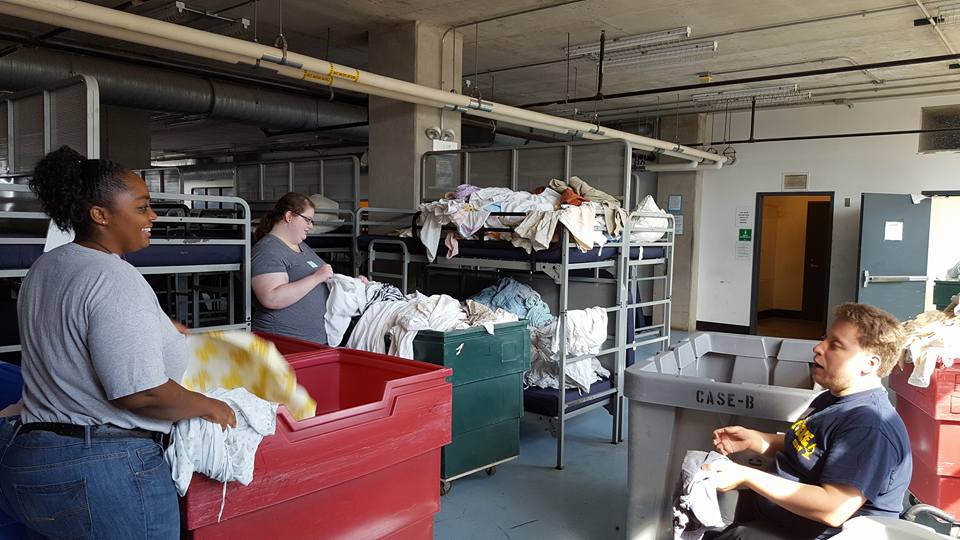 UM-Flint senior Chloe Plamondon took part in the Chicago trip last year, and the journey is still influencing her today. Plamondon worked in community gardens on the trip, and learned about food access issues.
"It opened my eyes, and helped me appreciate things," she said.
Plamondon, the executive board director of UM-Flint's Alternative Summer Break, is heavily involved in volunteering in the Flint area and said the Outreach programs have further developed her leadership abilities.
UM-Flint junior Anna Maria Genovesi, an Alternative Summer Break executive board director, said the work lets students get to know the area residents and feel part of the various neighborhoods.
"You feel like a community member and not just a tourist in the area," she said.
Prior to the trip, students receives training in several areas, such as diversity and inclusion, and conflict management. The group is holding fundraisers to reduce students costs associated with the trip. There will also be group discussions and reflection activities, Ashley said, to maximize the impact of the break.
Contact University Communications & Marketing with comments, questions, or story ideas.