UM-Flint's community contributions to be highlighted at U-M bicentennial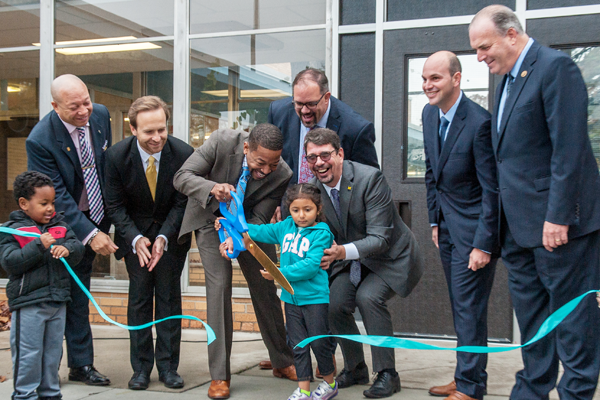 UM-Flint is proud to be taking part in celebrating the University of Michigan's bicentennial celebration.
June 24-27, U-M will host a series of events for its UMich200 Festival, which will include a presentation that will highlight how UM-Flint responded to the water crisis in Flint, reaching out beyond the campus to help the community.
Part of the U-M Bicentennial Celebration includes the hosting of the Wonder of Learning Exhibit and the NAREA Annual Conference, where UM-Flint Education professors Christine Kenney and Aviva Dorfman will be presenting on how UM-Flint and other community members reacted to the water crisis.
Part of the overall presentation will be a panel that will include UM-Flint's Dr. Suzanne Selig, whose research focuses on  community-campus partnerships, the role of racism in health disparities, social epidemiology, and culturally competent practice.
Among other things, Selig is known for the Selig Award of Excellence, an award given to a student attending the University of Michigan-Flint School of Health Professions and Studies for exceptional achievement in academics and civic or community engagement. The award honors Selig's long-standing and distinguished service promoting health professions education and career development, plus her countless contributions to Flint's public health community for more than three decades.
The presentation will also highlight UM-Flint's Early Childhood Education programs, which UM-Flint greatly expanded in response to the water crisis.
Among those efforts was the opening of Cummings Great Expectations, An Early Childhood Center in Flint. The center opened in 2016 to provide more than 200 Flint students with early childhood services—something important for all children, but especially so in a community where many children were exposed to lead.
Speakers will show the work educators have done in early childhood, and the presentation will also include a virtual tour of UM-Flint's early childhood education facilities.
Contact University Communications & Marketing with comments, questions, or story ideas.