UM-Flint Announces Appointment of VC for Enrollment Management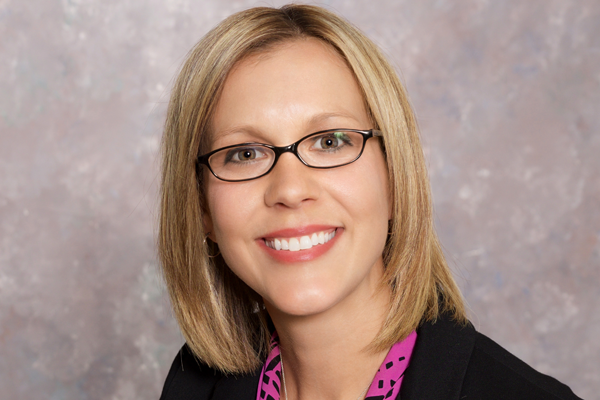 Kristi N. Hottenstein has been appointed the University of Michigan-Flint's Vice Chancellor for Enrollment Management.
On May 18, the U-M Board of Regents approved the recommendation of Chancellor Susan E. Borrego to appoint Hottenstein. Her position at the university begins July 1.
Hottenstein has been vice president of student services at Jackson College since May 2015. She has held numerous other leadership positions at the college since 2012, including executive dean for enrollment, student services and extension center education; associate dean of off campus programs; and assistant dean.
Prior to her employment at Jackson College, Hottenstein held numerous positions at Adrian College, including Dean of Students. She led multiple enrollment and retention initiatives at Adrian College. Hottenstein earned her PhD in higher education administration from the University of Toledo in 2016.
"I am excited Dr. Hottenstein will be joining our campus community," Chancellor Borrego said. "Her experience and background have well-prepared her to provide leadership and coordination for our enrollment management efforts. This position will play an important role in the campus' commitment and collaboration towards increasing student success through recruitment and retention."
Hottenstein holds several professional service and membership positions, such as a Higher Learning Commission peer reviewer, and involvement with the Association for the Study of Higher Education and the Michigan College Access Network Higher Education Advisory Council.
Hottenstein, who grew up in Capac, Michigan said she looks forward to contributing to UM-Flint and the region.
"I am excited to join the University of Michigan-Flint team. As a first generation college student I had to navigate uncharted waters when selecting and attending college. To be able to work in a position that helps others through that journey has become my professional passion. I also grew up about 30 minutes from Flint so to be able to do this work in an area that is home to me is an added bonus," Hottenstein said.
Contact University Communications & Marketing with comments, questions, or story ideas.