UM-Flint Announces Appointment of New Vice Chancellor for Business and Finance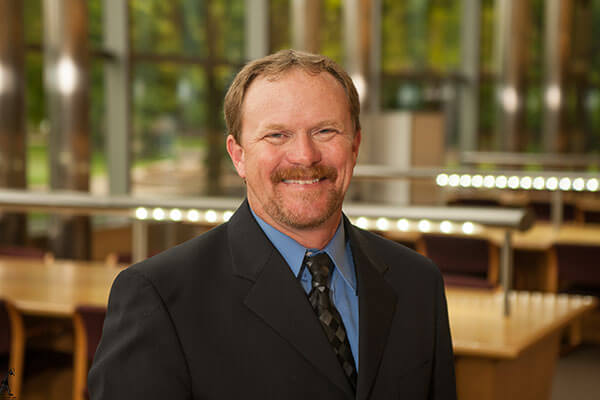 Michael J. Hague has been appointed vice chancellor for business and finance at UM-Flint.
On April 20, the Board of Regents approved the recommendation of Chancellor Susan E. Borrego to appoint Hague. He has held the position on an interim basis since July, 2016.
Hague was a divisional controller of student business operations for the University of Michigan in Ann Arbor before coming to Flint. He was also director of student business services and executive director of business services at Eastern Michigan University, and associate vice president of financial services at Adrian College before starting his tenure with the University of Michigan.
In March, Chancellor Borrego lauded Hague's contributions in her announcement that she was recommending he receive this appointment.
"Since coming to UM-Flint, Mike has made significant contributions to campus planning, including oversight of construction for new academic and administrative spaces in University Tower and in guidance and support for our Murchie Science Building expansion project," Borrego said.
"Mike is an integral member of the Flint River Restoration Project team and has crafted partnerships with Mott Community College and Flint Community Schools to provide additional space for our club sports program. Mike's experience with enrollment management and financial aid will play an important role in our efforts to increase enrollment and provide additional opportunities for student success."
Hague is part of several state and national associations, including the State of Michigan Controllers Group, Bursars of the AAU, National Association of College and University Business Officers, and National Association of Student Financial Administrators.
Hague said his experience in Ann Arbor helps him build relationships and connections within the University of Michigan system.
"I am really excited that I am staying at UM-Flint and will continue to focus on furthering the university's mission," Hague said. "I think our mission is critical to Flint and Genesee County, but also to the entire state of Michigan."
Contact University Communications & Marketing with comments, questions, or story ideas.