AACSB International Accreditation Affirmed for UM-Flint's School of Management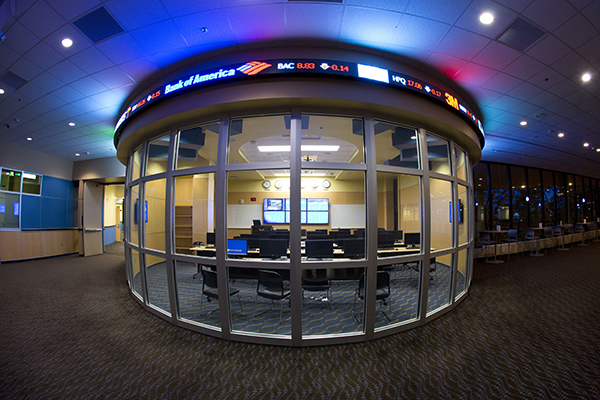 During February 2017, AACSB International, the premier accrediting body for business schools worldwide, affirmed continuing accreditation for the School of Management at the University of Michigan-Flint. The School of Management gained AACSB International accreditation twenty-five years ago in 1992. With continuous commitment to improvement, the School of Management continues to offer high-quality programs with a special focus on impact, innovation, and engagement.
Alongside the School of Management's high-quality programs, AACSB International credited the school with offering strong financial support for faculty and staff professional development. With faculty and staff who are always striving to improve, the School of Management offers high-quality support for their students. Faculty and staff are student centered and provide lasting and meaningful professional relationships with current students and alumni. AACSB International found that the School of Management actively engages alumni through social media, digital, and printed outlets.
AACSB International credits the School of Management with strongly supporting students in their pursuit of international experiences including faculty-lead study abroad opportunities. School of Management students can participate in many exchange programs with universities in Belgium, Croatia, France, Germany, Turkey, Taiwan, Poland, Romania, and Sweden.
The School of Management is also dedicated to supporting young entrepreneurs with many programs and activities through the Hagerman Center for Entrepreneurship and Innovation. The Hagerman Center for Entrepreneurship and Innovation hosts an annual Business Pitch Competition, a speaker series; Lunch with an Entrepreneur, and works closely the Entrepreneurs Society student organization.
Contact University Communications & Marketing with comments, questions, or story ideas.