UM-Flint Grad Heading to South Korea to Teach English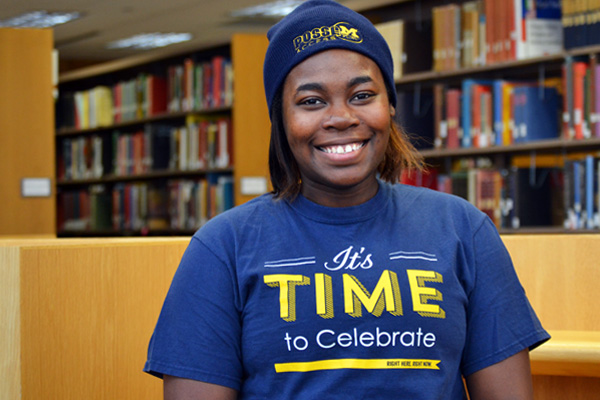 Elexis Nelson had always planned to teach English abroad after earning her linguistics degree from UM-Flint. However, there was a significant obstacle in her path: she did not have access to a TESOL certificate program (TESOL stands for Teaching English to Speakers of Other Languages)—an important credential that would allow her access to better jobs and higher benefits.
"My education has, thankfully, been paid for through a full-ride scholarship I received through U of M's Educational Opportunity Initiatives office," explained Nelson, "but obviously it wouldn't cover any classes that I wanted to take outside of the university. The TESOL courses nearest me were on campuses too far away."
Things changed when Emily Feuerherm, PhD, joined UM-Flint English and began establishing a TESOL program on campus. "Feuerherm was in the works of creating this course when I was doing research about off-campus options," recalled Nelson, "and the day she told me that the TESOL program got approved was the best day of my academic life."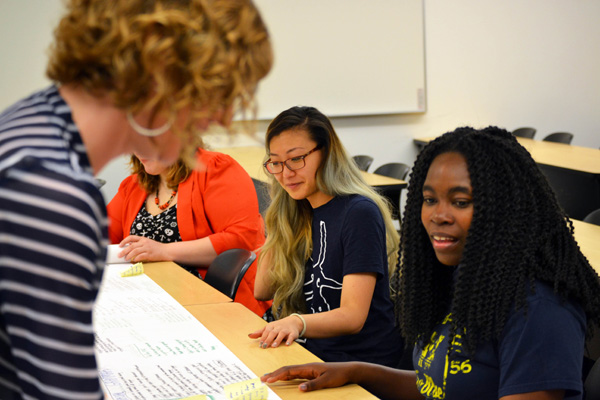 The UM-Flint TESOL certificate is earned in 15-credits and is intended for any UM-Flint undergraduate student hoping to teach English abroad. While a certificate is not always necessary to teach abroad, the professional TESOL organization notes that it can serve as a gateway to the field and profession. The TESOL certificate does not certify students to teach in US public schools.
"By far the best part about being a TESOL certificate holder is that I now have the documentation I need to do what I love for the rest of my life," said Nelson. "The TESOL certificate opens so many doors and windows for me to pursue positions globally."
Shortly after graduation, Nelson will begin her first TESOL position. "I have been hired by EPIK (English Program in Korea) and I start in February! I'll be teaching in Busan (I qualified for a higher pay grade due to the above-average amount of TESOL course hours I've accumulated in the UM-Flint TESOL program). I hope to continue my passion as a global ambassador in South Korea for at least three years. I want to teach English and further encourage globalization."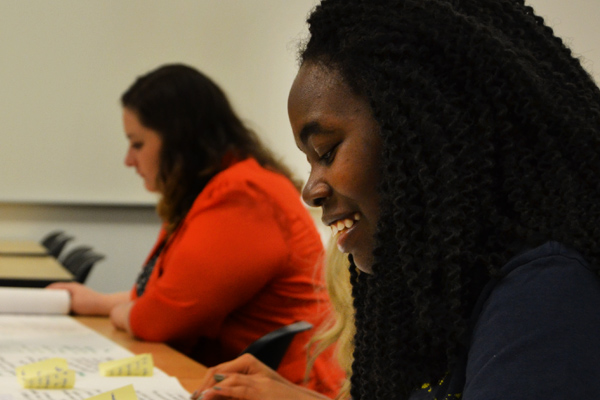 Students who want to follow in Nelson's footsteps can start earning their TESOL certificate in the Winter 2017 semester by joining one of the required core courses:
ENG/LIN200 Introduction to Linguistics
(online or TR, 2:30pm-3:45pm)
ENG/LIN244 The Structure of English (online)
Other courses and the TESOL seminar and practicum are available in varied semesters.
"If you're passionate about making a difference abroad or becoming a global ambassador," said Nelson, "TESOL can be your ticket . . . It is a rigorous program but it really can open a world of possibilities for you. At least it did for me."
---
To learn more about the UM-Flint TESOL certificate, visit umflint.edu/english or contact Dr. Emily Feuerherm at feuerher@umflint.edu or (810) 762-3183.
To register for courses, visit sis.umflint.edu.
Contact University Communications & Marketing with comments, questions, or story ideas.