UM-Flint Commencement Speaker Is Bernard LaFayette, Jr.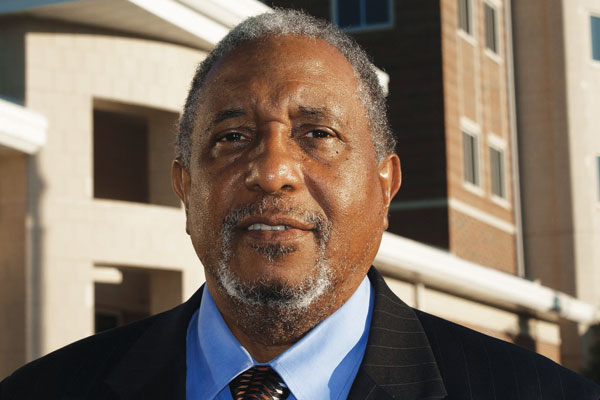 Dr. Bernard LaFayette, Jr. will be the keynote speaker at the December 18 University of Michigan-Flint Commencement Ceremony.
He has devoted his life to nonviolent social change. He is an activist, lecturer, minister, and educator.
Dr. LaFayette was one of the Freedom Riders, the civil rights activists who challenged segregation in public transportation in the American South in 1961 while enduring violence and imprisonment. He was a cofounder of the Student Nonviolent Coordinating Committee in 1960 and was a leader of the Nashville Movement Lunch Counter Sit-Ins of the same year.
Dr. Lafayette was appointed by Dr. Martin Luther King, Jr. to be National Program Administrator for the Southern Christian Leadership Conference and the National Coordinator of the 1968 Poor People's Campaign.
"We are honored have Reverend Dr. Bernard Lafayette, Jr. serve as our keynote speaker at our December Commencement," said UM-Flint Provost and Vice Chancellor for Academic Affairs Douglas G. Knerr. "His lifelong commitment to nonviolent social change, and his work in peaceful conflict management, is inspiring."
Dr. LaFayette earned his B.A. from the American Baptist Theological Seminary in Nashville, Tennessee, and his Ed.M and Ed.D from Harvard University.
He has taught and led peace and nonviolence training in several countries, including South Africa, Haiti, and the United States. He was founder and director of the Center for Nonviolence and Peace Studies at the University of Rhode Island from 1998 until 2006.
He was the Distinguished Senior Scholar in Residence at the Candler School of Theology at Emory University in Atlanta, Georgia from 2006 until 2015. Dr. Lafayette has held several other positions at educational institutions across the United States.
Dr. LaFayette received The Mahatma Gandhi International Award for Reconciliation and Peace in South Africa in November of 2016. He is the co-author of In Peace and Freedom: My Journey in Selma.
Dr. LaFayette will discuss how to recognize and respond to crisis and conflict during his address.
"I'm looking forward to being with them and having this very special occasion," LaFayette said about being with the UM-Flint community. "I'm very honored to be the speaker. I look forward to sharing with them."
Contact University Communications & Marketing with comments, questions, or story ideas.