U-M Campuses Receive Nearly $100K for Sexual Assault Prevention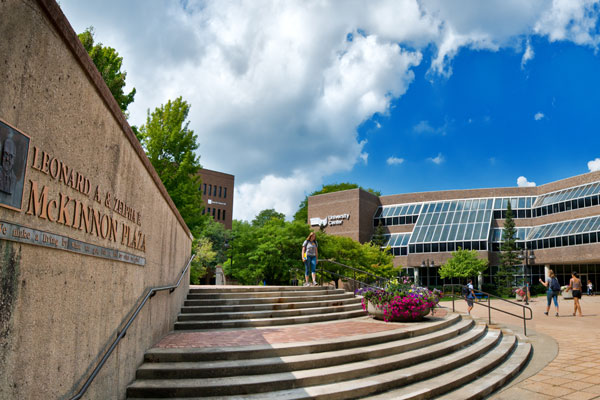 For the second consecutive year, all three University of Michigan campuses will share nearly $100,000 in state grant funding to bolster efforts to combat sexual assault.
"We are thrilled to be in receipt of the grants again this year to test new ideas and new approaches to help address sexual assault on campus," says Holly Rider-Milkovich, director of the Sexual Assault Prevention and Awareness Center.
The grant awards are part of Michigan first lady Susan Snyder's "Inform. Empower. Prevent. Let's End Campus Sexual Assault" initiative.
The funding amounts are $53,505 for the Ann Arbor campus, $9,840 for UM-Dearborn, and $34,150 for UM-Flint.
Funding for the Ann Arbor campus will support the creation of a web-based application that provides information and resources focused on well-being, healthy relationships and sexual violence. The app will reinforce key skills and messages included in university programming, such as Relationship Remix and Change It Up, which are provided to students during their first weeks on campus.
UM-Dearborn's funding will continue to support "Stand Up, Speak Out," its campaign to encourage awareness and action related to campus sexual assault prevention. The funding also will provide support for faculty training in the Green Dot Bystander Intervention Program and promotional materials for a campuswide sexual assault prevention campaign.
UM-Flint will hire staff to support sexual assault prevention and to implement awareness programming with its funding. It also will support piloting a program to provide opportunities for student leaders to engage in conversations about sexual and gender violence that they can use to facilitate conversations in their organizations.
Grant recipients have until Dec. 1, 2017, to spend their awards.
Contact University Communications & Marketing with comments, questions, or story ideas.