5th Annual Touch-A-Truck Event Comes to UM-Flint on Saturday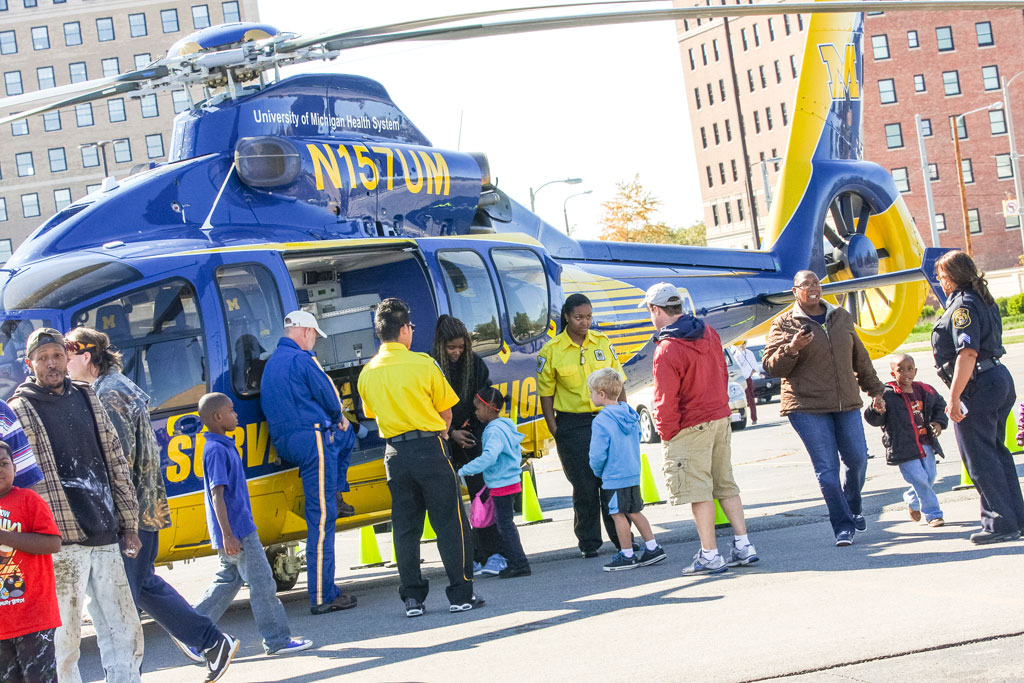 Vehicle City is motoring up for the 5th Annual Touch-A-Truck event on UM-Flint's campus.
The Saturday, September 24 event is a true community collaboration and celebration, said Chief Ray Hall, director of UM-Flint's Department of Public Safety.
"The purpose of the event is to help build a sense of community, and to bring young people and their families, and law enforcement officers together in a positive way, so that we can build trust and mutual respect for everyone involved. And have a little fun while doing it," said Hall.
The event is from 11 a.m. to 3 p.m. at UM-Flint's William S. White Building parking lot at North Saginaw Street and 5th Avenue.
Touch-A-Truck is a partnership between several groups, including UM-Flint Student Government, Black Student Union, First Street Residential Hall Block Club, UM-Flint Public Safety, Flint Police Department, Genesee County Sheriff Department, Michigan State Police, Grand Blanc Township Police Department, Grand Blanc Police Department, Mott Community College, and numerous community, business and university groups and volunteers.
"It's a truly collaborative effort," Hall said.
There will be a host of vehicles to check out, including the University of Michigan Health System survival flight helicopter, a UH-60 Black Hawk helicopter, firetrucks, buses, a cement truck, and much more. The Black Hawk helicopter was provided by the Michigan National Guard, according to Helen Budd, of the UM-Flint Student Veterans Support Center.
The helicopters are expected to land at 11 a.m., Hall said.
Also, there will be free food, face painting, music, and other activities. The event is entirely free to the public.
More than 2,000 people per year have attended prior Touch-A-Trucks, Hall said.
"It's our way of giving back a little to a community that supports us throughout the year," he said.
Contact University Communications & Marketing with comments, questions, or story ideas.