UM-Flint To Celebrate Anniversary With The Community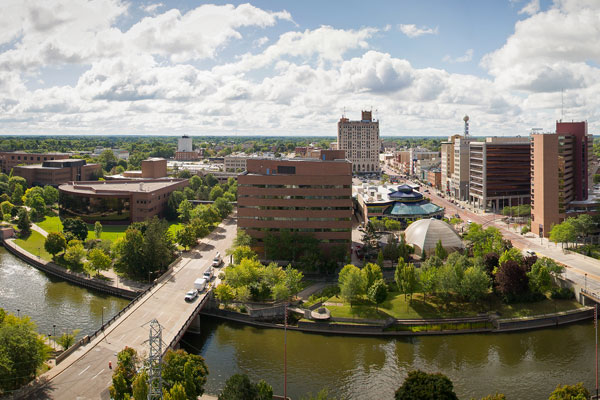 The University of Michigan-Flint is honoring its  vibrant history in Flint during a special community event September 8. The festivities celebrate UM-Flint's 60th Anniversary.
There will be a light show, music, dance and more, and the public is encouraged to come.
"The 60th Anniversary Community Celebration is an opportunity for the community to join us in celebrating the deep ties the university has with the city of Flint, and its impact in the past 60 years," said Kristin Lindsey, Vice Chancellor of University Advancement at UM-Flint.
"This is a celebration of the vibrancy and resiliency of our community, our city and the faculty and students who have made, and will make an impact in the world. It's time to have some Maize and Blue fun. Go Blue!"
The festivities start at 8 p.m. at the downtown flat lot at Kearsley & Saginaw Streets. The lineup includes more than 30 members of the Michigan Marching Band, who will be performing for the crowds.
Also, two spoken word artists, a guitarist, and tap dancer will create a ten minute piece. These local artists will share their thoughts on the city of Flint and what makes it special, said Traci Currie, a UM-Flint communication studies lecturer who will be performing spoken word at the event.
"I think the great thing about the university is it's actually in Flint," said Currie.
There will also be a large-scale light show projected onto the façade of the Mott Foundation Building at sundown.
Cake and refreshments will be served at the festivities.
The festivities are a kick off for a series of campus events throughout the semester meant to recognize and honor the university's proud past and bold future in Flint, such as a time capsule ceremony later this month, Homecoming Week in October, the UM-Flint International Education Week in November, and much more.
Contact University Communications & Marketing with comments, questions, or story ideas.