UM-Flint Faculty Researches Limitations and Income Disparities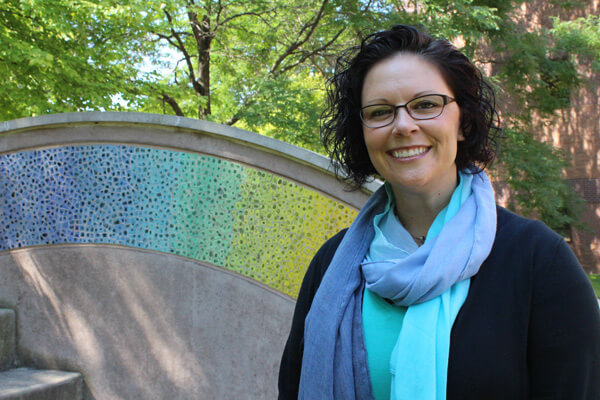 Jessica Camp, Associate Professor of Social Work at the University of Michigan-Flint, recently completed research that could shift policy development and enhance treatment options for Americans with disabilities, especially for people coping with psychiatric conditions.
She hopes that social workers and policy makers can use this research to challenge wage and employment disparities for people living with different types of disabilities, especially for individuals with mental health conditions, an invisible type of disability which does not always receive equal protection under the Americans with Disabilities Act.
While acknowledging the results of other large studies that incorporate information from economists and numbers-based datasets, Camp's study utilized the Survey of Income and Program Participation (SIPP) between the years of 1996 to 2013 to examine disparities by race, gender, ethnicity, and the type of limitation.
As UM-Flint Social Work Department's lead research instructor, Camp sought to better understand how those areas reveal trends in income, poverty, and employment for Americans with physical, sensory, mental, adult daily living, and learning disabilities. The models were controlled for gender, differences in education, age, annual fluctuations in the American economy, and consumer price index.
Social Stigma & Discrimination Linked to Poverty
Camp recently presented her research findings at the 2016 National Association of Social Workers National Conference. She indicated that women and individuals with psychiatric disorders experience the greatest amount of income inequality when compared across all race, gender, and limitation types.
Additionally, when compared across all race, gender, and limitation types, individuals who are black and have a disability and individuals who have a psychiatric disorder experience the greatest chances of living in family poverty, even when only one adult family member reported having a limitation, she said.
Her study specifically showed that the chances of living in poverty for those with psychiatric limitations was 25 percent, meaning one in four American households with even one working-aged adult in the home with a psychiatric limitation is living at or below the poverty line.
"This is despite the fact that individuals with psychiatric limitations were the second least likely to report that their disability interfered with the type or amount of work they could perform, predeceased only by individuals with learning limitations," Camp said.
Her research findings suggest that social stigmas and discrimination toward people with disabilities, particularly those with mental health conditions, are profoundly impacting these individuals and their families.
"Economic hardship is not directly related to working," Camp said. "This is demonstrated by data showing that individuals with physical and sensory limitations have much lower chances of living in poverty than individuals with psychiatric and learning limitations, despite being much more likely to have a work limitation. Factors such as age of onset, discrimination, and social stigma are playing a powerful role in the economic well being of individuals with disabilities."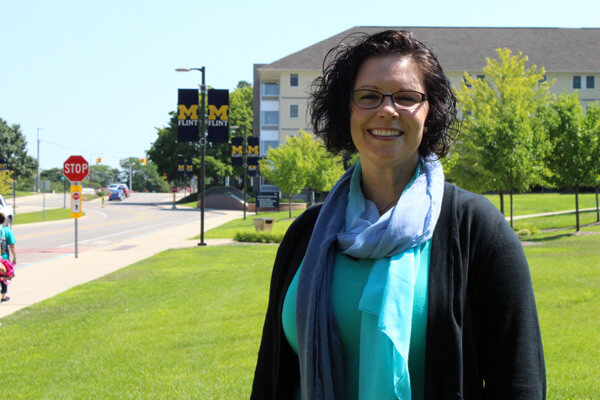 Implications for Field Work and Policy Change
The study has implications for social workers and policy makers hoping to improve federal policies that currently track the severity and duration of disability, but do not adequately recognize the role discrimination plays in preventing individuals with specific limitations from being treated equally.
"This is further compounded by reductions in mental health funding and fewer treatment facilities, especially in low-income communities, which has taken a toll on individuals with psychiatric limitations," Camp said. "Most mental health disorders are highly treatable."
Camp noted that because social workers provide nearly 80% of the mental health and substance use treatment services in the United States, this research may help social workers to understand the connections among race, gender, and disability that reinforce economic and social inequalities.
"We have to consider the ways that individuals are marginalized and to understand the degree this affects their access to income," she said. "We need to directly engage these social stigmas as part of the therapeutic process and reinvest in these social services that do so much to help people."
At UM-Flint, Camp also teaches social statistics, social work research methods, and the integrated seminar in global justice and diversity which guides senior BSW students in their capstone projects.
Contact University Communications & Marketing with comments, questions, or story ideas.