UM-Flint Professor Helps Tackle National Infrastructure Problems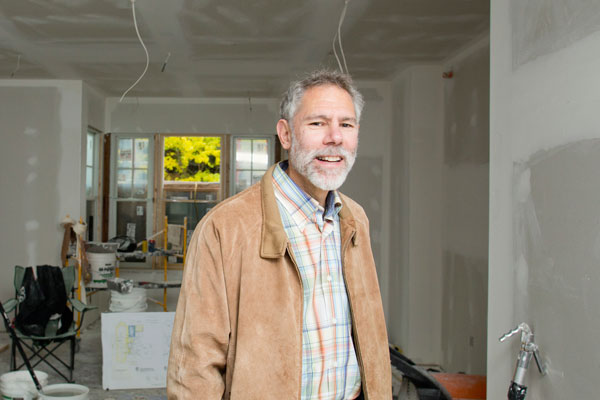 A University of Michigan-Flint professor is part of a team of researchers developing a national network aimed at tackling aging urban infrastructures.
The group, including UM-Flint professor Marty Kaufman, is focusing on water and wastewater infrastructure as a pilot program. But Kaufman said the concept could be expanded to other issues, such as airports and roads.
"Infrastructure is like the bones of your body," Kaufman said. "If you let those go, your ability to hold your own weight suffers greatly."
The project has been approved to receive funding through the University Research Corridor, an alliance between the University of Michigan, Michigan State University, and Wayne State University. Funding for the two-year project starts September 1. The researchers, including Kaufman, are from these three institutions.
"The network would provide a much-needed resource for cities struggling with managing aging water and wastewater infrastructure," according to the research proposal report.
"While the project is well-documented, solutions require an interdisciplinary approach that narrows the gap between research and practice, and integrates technical and economic considerations."
Nine researchers, including Kaufman, are leading the project. It's at the planning stage, but the project aims to link and leverage the various skills of academia, industry, and government.
It will include a series of national workshops, which will help recruit and identify partners, develop strategies, and pinpoint potential funding, according to the project report. The locations for the workshops have not yet been determined.
Kaufman has been heavily involved in tackling issues related to Flint's water infrastructure.
He led a UM-Flint group, through the GIS Center, which analyzed the city of Flint's hand-written records, paper maps, and scanned images to create a complete digital database for all the information available about lead service lines in Flint. This information is part of the data Flint officials have used, and can use in the future, to replace pipes throughout the city.
This research helped connect him with other professors involved with the University Research Corridor-funded project.
According to the research report, a national network would elevate several things such as developing sensor technologies to determine and predict system failure, and help show how scientific knowledge can be used in concrete ways.
This project may help areas within the state, but also create a framework that can help tackle problems across the country, Kaufman said.
Contact University Communications & Marketing with comments, questions, or story ideas.