Here & Now: UM-Flint Students Reflect on Academic Year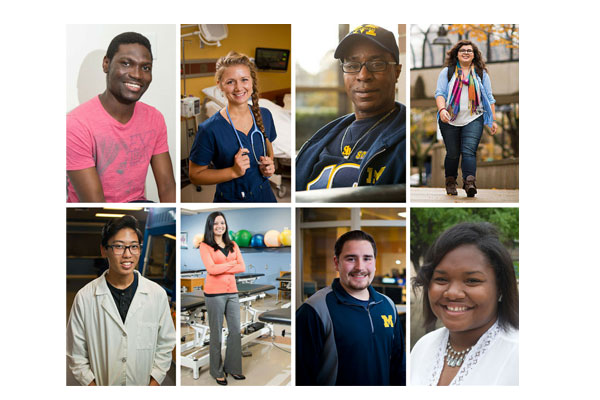 Throughout the academic year, several University of Michigan-Flint students have shared their thoughts and campus experiences. Their reflections showcased the wide range of talents of UM-Flint students, and how the university helps hone these skills and provide opportunities to flourish. The students are back with new insights in the final edition of this series.
For this edition, each student answered the same question:
How did you specifically grow or improve academically, scholastically, or professionally this academic year due to your experiences at UM-Flint?
 During my third and final year at UM-Flint's DPT program, I have been presented with many opportunities that have challenged me, allowed me to grow, and made me improve as a clinician. This year, I had the opportunity to attend The American Physical Therapy Association's annual conference in California thanks in part to the generous scholarships from UM-Flint.
This experience has allowed me to network with physical therapists and companies from around the country, and stay up-to-date on the current research. I am also currently completing my three 10-week clinical rotations.
Thus far, I have had amazing clinical instructors who have taught me and helped me grow into a better clinician. These clinical affiliations that are shaping me into the physical therapist I am are made possible thanks to the great partnerships UM-Flint has with facilities around the state of Michigan and in the rest of the U.S.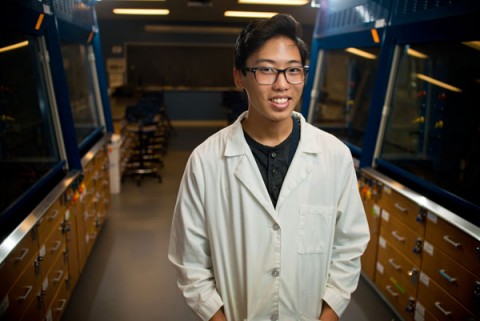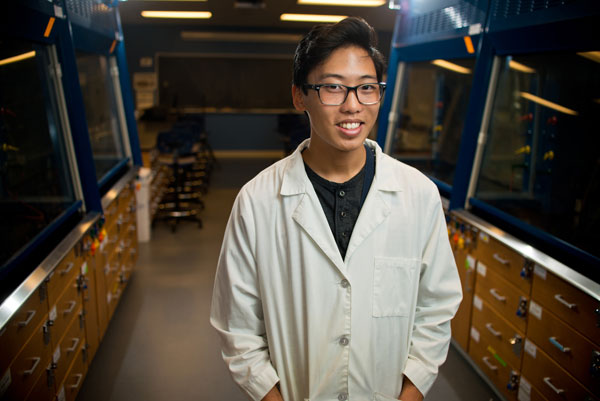 This year has been quite a challenge academically, but it has been a worthwhile challenge. From this, I have gained a greater vision as to what I would like to do with my life.
At the end of a struggle, many individuals tote on about their many achievements, highlighting successes and downplaying failures, emphasizing how much they have grown over how much they have regressed. Regardless of any failures or successes (in past, present, and future), I know that there is a rather long distance to traverse before I achieve the understanding about the world from the summation of my experiences. The university just so happens to be one part of the sum.
It is this part that is a struggle for many individuals coming from vastly different backgrounds, converging with the common goal of finishing. It is in that struggle that we begin to learn who we are and what we want or to accept that the journey spans outside of our university experiences.
I suppose with my final entry for this series that I would like to remind everyone that it is okay to not know. It is okay to struggle through your studies, through your hobbies, and through your professions. It is in this lack of understanding and in this endless onslaught of struggle that we can learn.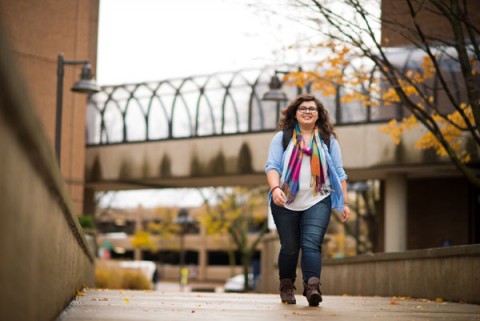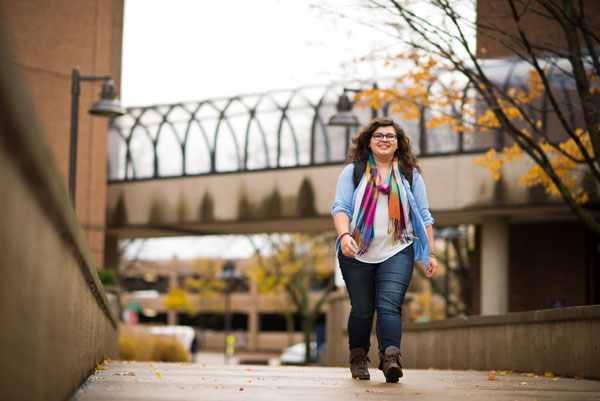 This has been an eventful academic year for me that has made me look forward to my future career in psychology even more. I was able to delve into the published research world this year thanks to my academic experiences at the university. A research paper written in my Honors class was the first experience I had truly diving into psychology research and studies. This was an eye opening experience for me that enabled me to spend a lot of time in the world of psychology as I investigated various studies done recently and many years ago.
In addition to this paper, I also took a psychology class dedicated to understanding psychology research. This class required that we come up with our own research proposal and create every aspect of the study as if we were to do it. These two experiences combined allowed me to understand research in a completely new way.
Not only is this growth an academic one but it's also a personal one. My love for psychology and my passion for my future career in Industrial Organizational Psychology was strengthened as my understanding in research grew this year. Thanks to the Honors Program and the amazing psychology professors here at UM-Flint, I feel more confident in my field and excited for my future here at the University!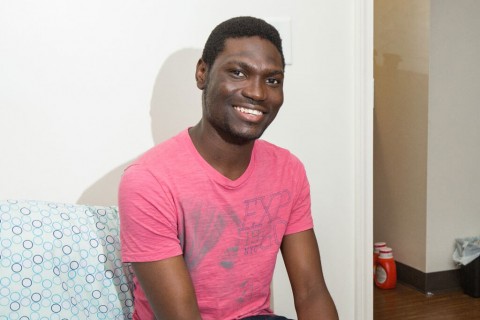 Being involved on campus has really been beneficial toward my academic success, because it not only helped me in getting rid of stress from school work, but also served as a perfect balance that keeps me on track. By doing so, I am able to interact with and help students not only on campus, but also in the Flint community. Being a part of an organization has given purpose to my time as a student at the University of Michigan-Flint because it served as a stepping stone towards my leadership experience.
As a student leader, I have not only made incredible friends, met inspirational people that are positive-minded and help me as an individual to have a growth mindset, but I also have gained necessary skills a leader must have in order to succeed in life that will surely carry over to other aspects of my life, and professional career.
Thanks to the University of Michigan-Flint, being involved has made me more organized and enabled me to plan ahead of time, especially while balancing work with classes and that helped toward my academic success because it made me stronger and realize that in some situations I tend to do better under pressure, which isn't common in most people.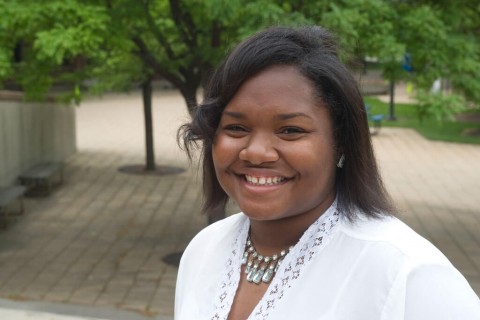 My first year at the University of Michigan-Flint has been amazing! Educationally, I have advanced tremendously. I have gained day-to-day knowledge that I can use not only inside the classroom but outside as well. Everything that I have learned has had a wonderful impact on me.
By being an employee in the Student Success Center, my work ethic has benefited from it. The skills that I use at work will help me in whichever career I decide to pursue.  I could not have asked for a better experience. I have learned so much academically, and professionally.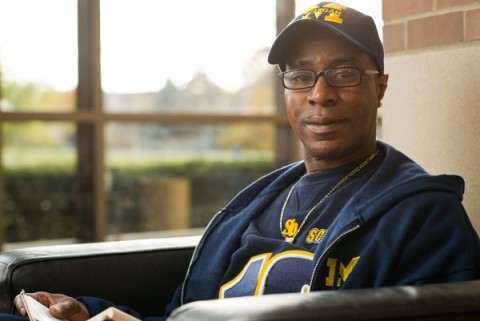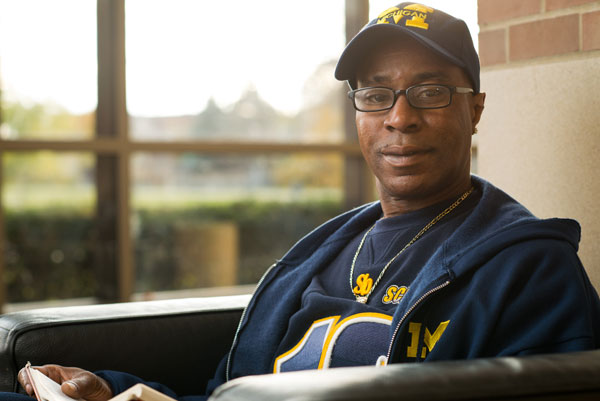 I grew and improved academically and professionally this (academic) year thanks to my distorted thinking. My dysfunctional thoughts cost me to drop from a 3.81 GPA student to a 3.74 GPA. Let me explain how my distorted thoughts led me to improve academically and professionally. Being a senior in the UM-Flint BSW Program I was looking forward to graduating with my senior class. I and my cohorts have grown together in our pursuit of a BSW degree.
When it came time to register for the winter semester I had a hold on my registration due to non-payment of the previous spring semester. I could not register till this bill is paid. I did not have the money to pay for this bill and the self-defeating thoughts set in. The distorted thoughts became automatic thoughts and this took a toll on me mentally. From this event I thought that I will never amount to anything and I am a complete failure.
The fall semester was coming to an end and I became pessimistic on the thought of becoming a BSW graduate. All of my cohorts had registered for their final semester at UM-Flint and I felt hopeless because I was not going to be a part of this 2016 graduating class. If I did not register for this winter semester I would have to wait for the winter 2017 semester to complete my BSW degree. My whole world was crashing down on me. I thought that I had let so many people down, my family and friends, and my internship job (Flint Odyssey House Outpatient Services).  I could not concentrate and the anxious feeling was too much pressure on me.
On my last assignment for the fall semester I did not even give it my best. I thought – why should I, I am not going to be in the graduating class of 2016 anyway. These thoughts grew even though the social work department stated that they will find a way for me to complete my mission of becoming a BSW graduate.
Over the winter break the distorted thinking became contagious and my priorities suffered. I had not heard from the social work department over the winter break on the solution to my problem. Winter semester started without me. I checked my e-mails daily and nine days into the winter semester I got an e-mail from Professor Alan Hackett of the social work department. The e-mail stated "Get to class now and here is your schedule." I was reborn and rejuvenated from reading this e-mail.
Negative self-talk cost me emotionally and physically. Dealing with academic setbacks you need positive self-talk to suppress distorted thoughts. Distorted thoughts got in the way of my true feelings and behaviors. Dwelling on the negative drains an individual's concentration. Now that I had a moment of clarity it was time to practice positive self-talk. I remembered the fable "The Little Engine that Could", by Watty Piper. The Little Engine stated "I know I can. I know I can. I thought I could. I thought could."
Now I know I can become a BSW graduate. Positive self-talk has helped me not to overgeneralize negative situations. I have grown from this experience. I will take positive self-talk and place into my social work tool box to be utilized on my future clients.
Thanks to Dr. Otrude Moyo, Kasie White, Alan Hackett, Todd Womack, and Jean Harkins of the social work department for coming to my rescue. (Thomas graduated May 1 with a Bachelor of Social Work).
Rosemary Lewinski, RN to BSN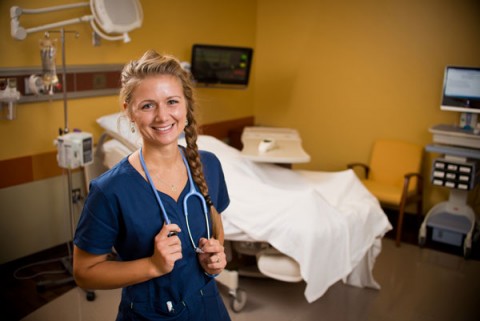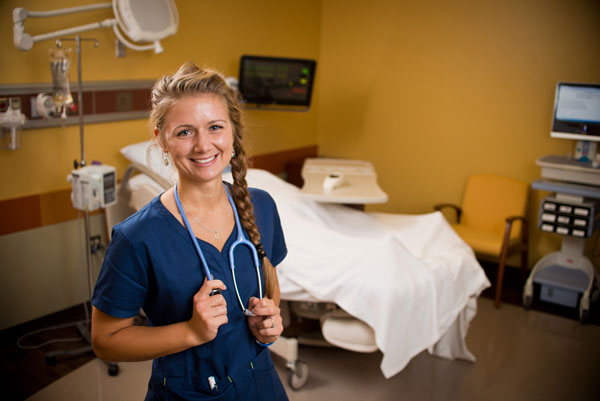 It is hard to believe that I have already completed a year at UM-Flint; it is the half-way mark for me in my journey on the RN-BSN track. Two years ago, after graduating from my associates program and passing boards, my main focus was to take a year and gain experience at the bedside and develop my clinical skills. These skills I learned helped me to become a more competent nurse, but they also made me realize there was much more for me to learn beyond the bedside. After all I have learned this past year, I can see that I was right.
I have learned more of what it means to be a professional nurse. Each of my classes has given me a unique perspective on what it means to be a nurse and how I can be the best one for my patients. I have developed a deeper understanding of the pathophysiology of diseases and learned skills to prevent, assess, and implement treatments for these diseases. I feel more confident in myself, my communication skills, as well as my nursing skills, and am now more of an assertive nurse which helps me to be a better advocate for my patients.
In addition, one of the most important ways I have grown this year is through my new appreciation for evidenced-based practice.  Healthcare changes by the second with the development of new technology and ways to treat patients. Implementing research into practice is how we can ensure our patients are getting the most current and best care possible.
I have used research in previous programs and in my practice some before, but not nearly to the extent that I have in the last two semesters. I now understand how research is implemented into practice and see its importance in how it will help me make a bigger difference in my patients' lives. It has helped me to understand why I do what I do, and to know when to question if there is a better way to do something in difficult patient situations or when we are not seeing the outcomes we want.
I am looking forward to next year's classes, which will have a clinical aspect to them, and what I will learn. In addition, I have the opportunity to work with one of my professors and will be helping her with some of her research. I am excited to discover all of what goes into conducting research first hand, and to see where it will lead me as I decide where I will go after I graduate from the RN-BSN program this time next year.
Contact University Communications & Marketing with comments, questions, or story ideas.