UM-Flint Veterans Honored at 2016 Graduation Dinner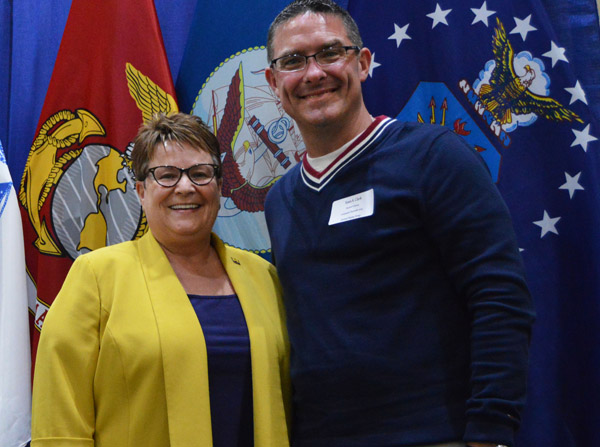 Chancellor Susan E. Borrego, university administrators, faculty, and staff welcomed students and their families to University of Michigan-Flint's 2016 Veterans' Graduation Dinner.
The night served as a chance for the university to thank the veterans for their service to community and country, and to congratulate them on their achievements while enrolled as students. Each veteran graduate received special red, white, and blue honors cords that will be worn during commencement.
In her welcome address, Chancellor Borrego spoke to the spirit of the students, and their incredible dedication and sacrifice. She also thanked the families for sharing their loved ones.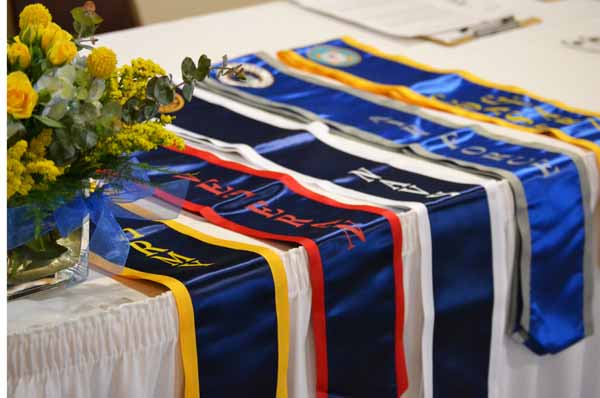 This year's student speaker was Ryan Clark.
Clark described his journey to UM-Flint after decades of service to the military and the Genesee County Sheriff's Department. He found himself questioning what to do next, and for him, "UM-Flint was the answer."
He thanked the university for all that it offered student veterans, emphasizing the Veterans' Resource Center which he called "a place where ideas and opportunities are shared." He noted that it was special for the ways in which it brings veterans from all branches of service together for support, adding that there is no one better able to understand what it means to be a student veteran than another student veteran.
After encouraging his fellow students to explore service opportunities within Genesee County, Clark closed simply by saying, "I am UM-Flint."
A total of 36 student veterans will be graduating on May 1, 2016. Their areas of study vary across many disciplines at both the undergraduate and graduate levels. Their diversity was reflected in those who attended the celebration dinner:
Paul Mattern will be graduating with a BS in energy and sustainable systems, a BS in economics, and a minor in city and regional planning. He's been hired as a transit planning assistant at the MTA in Flint.
Jennifer Ryan has earned her BS in health care administration and after graduation plans to join human resources at the V.A. Hospital in Ann Arbor.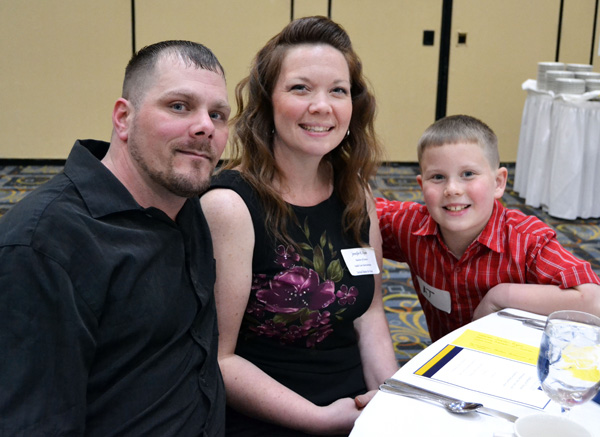 William A. Echols, Jr. is graduating with a degree in social work and as a member of the Phi Alpha honor society and the social work club. He plans to attend a graduate program at MSU.
Diamond Darrough is graduating with his BBA in operations management and plans to go on for his MBA in supply chain management.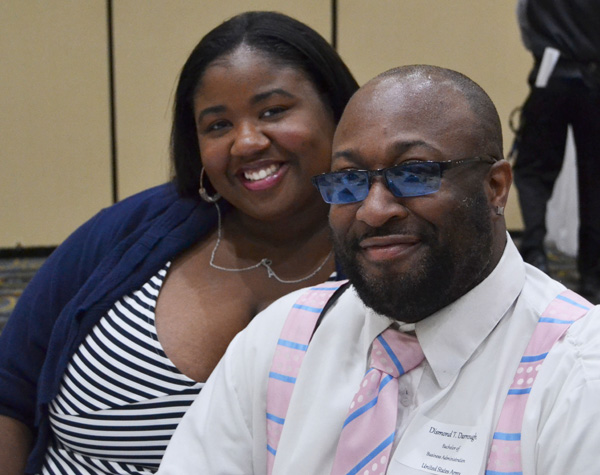 Two recipients of the Maize & Blue Award, UM-Flint's highest academic honor, were among the night's graduates:
Thomas Steele earned a BA in history while being a member of Phi Alpha Theta and the Student Veterans Honor Society. He plans to pursue his MPA for non-profit administration.
Jamie Cole earned a BS of Health Sciences while also earning the Outstanding Student Award, the Commitment to Service Award, and high honors. She plans to attend medical school and wants to specialize in surgery.
Other graduates in attendance were Aaron Mills, business management; Jeff Musson, business administration; Marcella Taylor; Melvin Lewis Webster II, BA in Political Science; Tony Underwood, MA in social science; Alex Berger BA in criminal justice and sociology; Nicholas Hauxwell, BS in healthcare administration; Francesca Brothers, BS in mathematics; and Matthew Florida, BS in sociology and criminal justice.
---
Featured photo by Ashley Hawthorne: Chancellor Susan E. Borrego with student speaker Ryan Clark at the 2016 Veterans' Graduation Dinner.
Contact University Communications & Marketing with comments, questions, or story ideas.