UM-Flint Chancellor Interviews Current Students in New Videos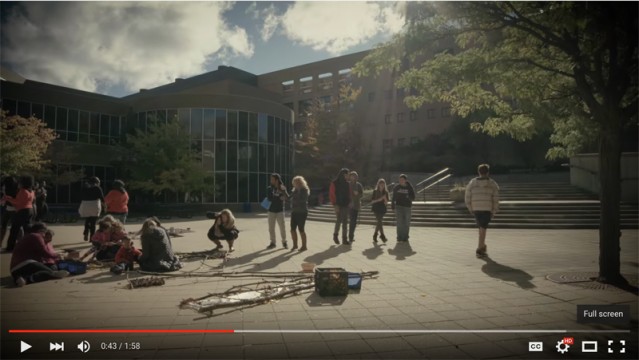 Chancellor Susan E. Borrego recently sat down with a group of students, wanting to know how they viewed their experience at UM-Flint.
"Eye-opening," they said.
"Transformational," they said.
"Enlightening."
"Fulfilling."
"Diverse."
"Passionate."
Unforgettable.
Those answers came from a group of students sitting down in the Thompson Library with Borrego, a chance for her to find out just what UM-Flint meant to her students, and a chance, with the cameras rolling, to spread that message to others in two separate videos.
The students came from different backgrounds, as well as futures—with majors from molecular biology to music and theater performance represented—but the theme of their answers remained the same.
UM-Flint is where they want to be—and it's a place they think other prospective students should consider also.
Those responses might not be the kinds of things some outsiders would expect people to say about Flint, a city long known for the challenges it faces, but as Ian T. Roberts, a Business Management student said, "Challenges foster growth."
Cameron Haskins, a Molecular Biology student, expanded on those thoughts.
"There's no amount of news articles or internet searches that are going to tell the whole truth of Flint. You're just going to have to come here for yourself to realize that it's a beautiful place to be," he said.
Erica Kennedy, who's studying Music and Theatre Performance, talked more about the campus itself.
She said she'd encourage anyone to come and sit in on a class to experience the "tight-knit environment they'd be welcomed into."
Jia Ireland, a Women's & Gender Studies major, like many of the students saw her experience at UM-Flint as not just being a part of the school, but of the community.
And its future.
"We're really revitalizing Flint as a whole, and we're on our way back to being one of the greatest cites in the USA," she said.
Video 1: What Word Describes UM-Flint?
Video 2: Why Should You Come to UM-Flint?
Contact the Office of University Communications & Marketing with comments, questions, or story ideas.