UM-Flint Remembers Walker Fesmire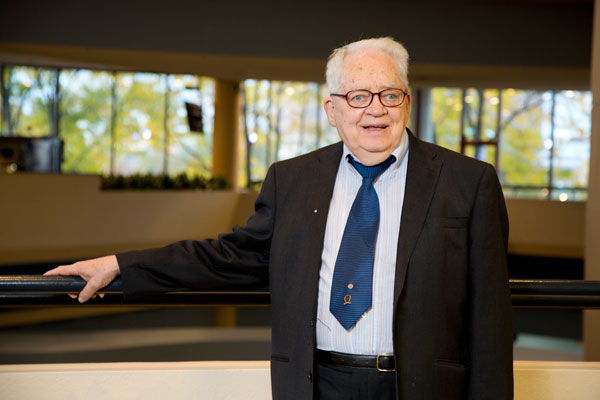 When Cathy Miller took her first accounting class taught by Professor Walker E. Fesmire, she quickly took note. It was 1983, and she was a junior at UM-Flint.
"It didn't take me long to recognize he was extremely knowledgeable about accounting," Miller said.
But beyond those first classes, Miller learned Fesmire's imprint at UM-Flint was far-reaching. He remained a friend and mentor to her the rest of his life.
"He was a major influence in my decision to teach," Miller said, who is an associate professor of accounting at UM-Flint.
Fesmire, a UM-Flint Professor Emeritus of Accounting, passed away March 14. The university celebrated his life and legacy.
"Dr. Fesmire's commitment to accounting and to his SOM (School of Management) students was exemplary," said UM-Flint Provost and Vice Chancellor for Academic Affairs Douglas Knerr, in announcing the passing of Fesmire.
Fesmire joined the university in 1982, and retired in 1987.
He helped spearhead the establishment in 1988 of the university's chapter of Beta Alpha Psi, the National honors and service fraternity for accounting, finance, and information systems students.
"Under his guidance, the chapter flourished as one of the most active service organizations on our campus. Its many service activities included the inception of providing volunteer income tax return preparation assistance to low income tax payers each year," Knerr said.
Miller leads the tax assistance program, through a university class, which still gets assistance from Beta Alpha Psi.
"That was one of his passions," Miller said about Fesmire's desire to help those in need with tax assistance.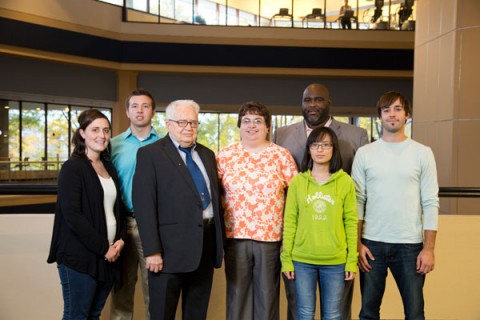 His impact at the university led to the establishment of the Dr. Walker E. Fesmire Accounting Scholarship. His family is requesting donations be made to this scholarship, in lieu of flowers and gifts.
"This scholarship was started in his name by a group of former students to honor their beloved professor," reads his obituary.
Fesmire served as a mentor to many students, the university said, helping them land internships, jobs, and succeed in their careers.
His generosity extended beyond the School of Management. In 2013, he presented the university with a gift of $100,000 to establish The Cheiko Fesmire String Instrument Scholarship. This scholarship was created in honor of the memory of his wife of 57 years, Chieko "Peggy" Fesmire.
The scholarship has helped support music majors, which in turn played a contributing role in reestablishing the student University Orchestra. The orchestra is finishing its third year, said conductor Patrick Prouty.
Fesmire's gift was a "catalyst" in starting it back up, Prouty said. The university last had an orchestra twenty years ago, said Brian DiBlassio, chair of the university's music department.
After meeting and receiving the scholarship gift, Prouty composed an original piece that the university performed for Fesmire in the fall of 2013.
"I just thought he was a great guy," Prouty said. "I was flattered he would give us this money in honor of his wife. It's an amazing thing to have that scholarship fund available and to have had him say here is something for you to build the orchestra."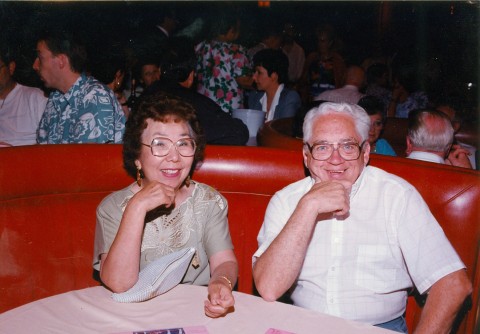 Miller said these scholarships and Fesmire's kindness and encouragement have left a continuing impact on the university.
"For as long as I teach here, I will still talk about him to future students and keep his legacy going," Miller said.
Funeral services for Fesmire will be 11 a.m. Saturday, March 19, at Flushing Presbyterian Church. Visitation will be 4 to 8 p.m. Friday, March 18, at Rossell Funeral Home in Flushing and 10 a.m. Saturday at the church until the time of the service.
Contact University Communications & Marketing with comments, questions, or story ideas.