Angela Y. Davis Coming to UM-Flint Next Week as Visiting Professor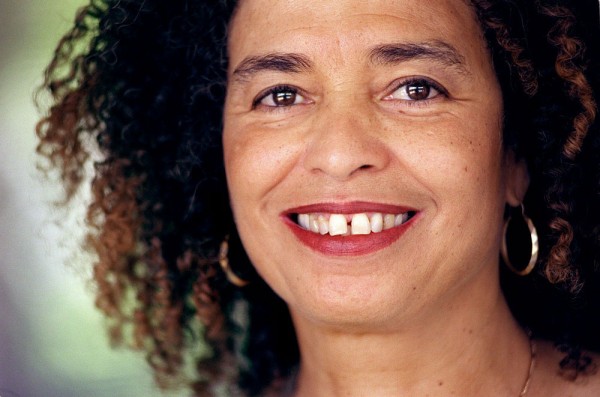 Social justice activist and educator Angela Y. Davis will engage the university community and public next week when she is on campus as UM-Flint's 2015-2016 Myron and Margaret Winegarden Visiting Professor.
Davis spoke at UM-Flint in February of 2015, drawing large crowds to her question and answer session, and public lecture.
Davis–a Distinguished Professor Emerita of History of Consciousness and Feminist Studies at the University of California, Santa Cruz and the author of nine books–will be featured at several events during the week of March 20, including a public lecture, an open forum for University of Michigan faculty, and a student lecture.
The visiting professorship, run through the Office of the Provost and Vice Chancellor for Student Affairs, was formed in 2001 through a generous gift from the estate of Margaret Winegarden. Visiting professors are chosen by a faculty selection committee.
"Winegarden Professor Angela Y. Davis is internationally renowned and respected for her activism and scholarship and for her quest for global social justice," said UM-Flint Provost and Vice Chancellor for Academic Affairs Douglas Knerr. "We welcome Professor Davis to our campus and thank her for sharing her perspectives with our students and faculty, as well the Flint community."
She is a founding member of Critical Resistance, a national organization focused on the dismantling of the prison industrial complex.
"In recent years a persistent theme of her work has been the range of social problems associated with incarcerated and the generalized criminalization of those communities that are most affected by poverty discrimination," UM-Flint Chancellor Susan E. Borrego said in November, 2015, when originally announcing Davis as the visiting professor. "She draws upon her own experience in the early seventies as a person who spent eighteen months in jail and on trial, after being placed on the FBI's "Ten Most Wanted List."
Dr. Rushika Patel, director of the Women's Educational Center and Interim Director of the Intercultural Center, nominated Davis for the position.
"As we know, Angela Y. Davis is an incredibly brilliant and committed public intellectual who came to UM-Flint last year, and I wanted her to come back and do more work with our community," Patel said. "One-time events can be very moving and inspirational, but having the opportunity to develop the relationship between Dr. Davis, the Flint community, and the university is a way to make her impact on us, and ours on her, more enduring and meaningful."
The events associated with her visit include:
Public Lecture: "Women's History Month Lecture: An Afternoon with Angela Y. Davis"
Date: Tuesday, March 22
Time: 2 to 4 p.m.
Location: Riverfront Banquet Center
Open Forum for University of Michigan Faculty: "Critical Theory and Pedagogies of Resistance"
Date: Wednesday, March 23
Time: 2:30 to 4:00 p.m.
Location: UM-Flint Michigan Rooms (UCEN)
UM-Flint Student Lecture: "The Meaning of Freedom"
Date: Thursday, March 24
Time: 3 to 4:30 p.m.
Location: Riverfront Banquet Center
"We wanted her to be able to speak to and with as many people as possible, and also wanted her to address specific questions and issues," Patel said. "Organizing it this way helped us make that happen."
Contact University Communications & Marketing with comments, questions, or story ideas.