Internships in Flint Area Present Opportunities for UM-Flint History Students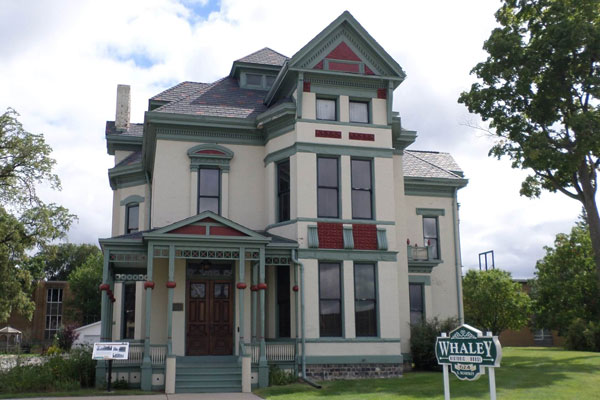 The UM-Flint History Department has announced internship opportunities for history majors and minors.
History interns have both the spring and summer semesters to record one hundred and fifty hours. When complete, they will receive course credit equivalent to a 3-credit hour 300-level elective. Best of all, a scholarship pays for the course credits and registration fees for the spring/summer semesters! Interns can choose from one of seven internships, each offering a different experience in the field of History. Students at any level can apply. This year's deadline is April 1, 2016.
The Internships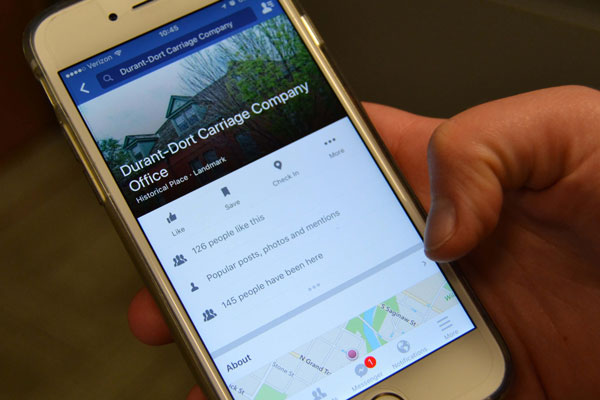 Museum Collections Internship:
Buick Gallery & Research Center, Flint, MI
Interns work closely with the museum staff to catalog and process collections documenting Flint's automotive history at the Buick Gallery and Research Center in the museum's Perry Archives.
Historic House Museum Internship:
Whaley House Historic Museum, Flint, MI
The Whaley Historic House Museum Internship is a unique opportunity for students to experience the way history is practiced at a Historic House Museum. Interns work closely with the museum staff to learn about the role of Historic Houses in the museum community, and contribute to projects underway at the museum.
Museum Programs and Education Internship:
Sloan/Longway, Flint, MI
Gain in-depth fieldwork experience by designing, facilitating, and teaching programs that address the needs of adult, school, and youth and family audiences. Under the supervision of Sloan Museum personnel, an intern can participate in hands-on workshops, conduct research for programs or assist in planning special events.
Oral History Internship:
National Railroad Monument, Durand, MI
Experiential education in the intellectual, organizational, and practical work of oral history working alongside volunteers and employees to research collect, edit, and maintain oral histories.
Historic Preservation and Cemetery Conservation Internship:
Old Calvary Cemetery, Flint, MI
Learn how preservationists retrieve and catalog the records of historical cemeteries. In addition to archival research, students will work on hands on cleaning and restoration of historic headstones in one of Flint's oldest burial sites.
Digital History Internship:
Durant-Dort Carriage Co., Flint, MI
Learn about the role digital media plays in telling the story of a historic site on the National Register of Historic Places. Students can gain experience in digitizing primary source material, web design and social media.
Tourism Internship:
Flint & Genesee Convention & Visitors' Bureau: Flint, MI
Learn about the variety of roles people play in sharing the story of our community with local residents and visitors to Genesee County. Students can gain experience in event and project planning, training and education, and public presentations.
The Benefits
Dr. Thomas Henthorn of the History Department notes that any student who successfully completes an internship will become a standout candidate for graduate school or employment. And the unique nature of the History internships—being hands on and involving a lot of mentoring—make students stand out all the more.
He adds, "these internships are another way to experience the discipline of History."
Kristie DaFoe, 2013 History alumna, interned at the Whaley House during her junior year. She agrees that it was a valuable learning experience, "The internships that the History Department offers are a great opportunity to gain professional experience and professional contacts. I am currently a Master's student in the Public History program at the University of South Carolina, and I have been told that my previous internship experience was an important aspect during the selection process. I would recommend any student within the history department to apply for this internship because it will help you in the future and it is was an overall great experience."
Information & Applications
If you are interested in these internships, you can find more information on the History Department website.
Applications are due April 1, 2016, and must submitted along with your personal statement and unofficial transcript.
If you have questions, contact Dr. Henthorn at 810.762.3366 or henthorn@umflint.edu.
Contact University Communications & Marketing with comments, questions, or story ideas.