UM-Flint Experts React to Major Democratic Debate Themes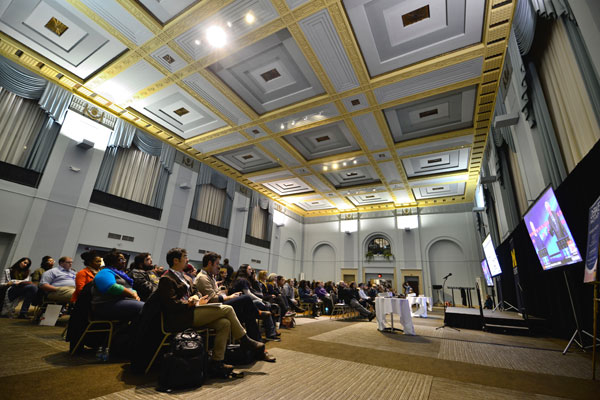 Experts from University of Michigan-Flint offer their insights on a range of topics brought up during the Democratic Debate in Flint.
On Flint water:
Martin Kaufman, PhD – Professor and Chair of UM-Flint's Department of Earth and Resource Science
"It's not just about the pipes. It's about the water delivery network, the treatment facilities, energy. Water and energy are closely connected. There are interactions between different infrastructures."
On job losses:
Scott Johnson, PhD – Dean of the UM-Flint School of Management
"One issue is to try to offer incentives for businesses to try to stay in this country. Businesses are seeking lower tax rates by leaving the country because they have to compete in a global marketplace. Everybody wants to keep competitive in the U.S. but tax rates need to support that."
On the debate impact:
Gregory Lawrence, PhD – Chair of Management and Marketing at UM-Flint
"They're addressing the issues. It's good that the spotlight is here in Flint now. The worry is that after the debate cycle is over, that will move on. I would like to have heard more about ideas for growing entrepreneurship here beyond the auto industry, even on a small scale."
On education:
Mary Jo Finney, PhD – Chair of the UM-Flint Education Department
"We do need qualified teachers in urban schools. I was a little disappointed in the lack of depth of understanding of the issue. A teacher can be highly qualified, but there is far more needed in terms of the preparedness and socialization skills of children in school. Children need so much help in learning to manage themselves in the classroom."
On climate and fracking:
Martin Kaufman, PhD – Professor and Chair of UM-Flint's Department of Earth and Resource Science
"We're at a crossroads with respect to energy and the whole climate system. If we keep doing what we've been doing, we will be in even more trouble than we are now—which is pretty dire. With respect to fracking, you have to ask why we would turn to another fossil fuel as a solution? Natural gas is methane. It escapes from wells even when they are capped. And when it's burned, it turns to carbon dioxide. We need to be focused on truly clean sources of energy like wind and solar."
Contact University Communications & Marketing with comments, questions, or story ideas.